Financial fluctuation is inevitable in the current economic situation. We tend to be attracted to loans when we find ourselves in desperate need of money, and credit cards just add more fuzz to our spending habits. Now that you are in debt and in a pickle of paying off those loans, you find no other way out. Any loan issues can be resolved effectively by the professionals in the market. You may not believe it for an instant, but it is true. One of the most affordable and leading FinTech firms is in the market to resolve your financial distress.
This platform is known as Zopa Loan. This peer-to-peer company has years of experience dealing with personal loans, car loans, and hire purchases. Here we will discuss everything related to Zopa, why you should choose it, what services it provides, and how Zopa loan makes money.
Zopa Loan: Overview
Zopa started in 2005 with a vision to create better solutions for everybody's money needs. Now it is on top of the lending club with its exceptional loan services. They work as a bridge between investors and borrowers, so there is even no need for third parties. Zopa Loan is currently among the leading and emerging peer-to-peer platforms. This forum has revolutionized the lending industry by providing personal loans, credit cards, hire purchases, and car loans.
What Services Do Zopa Offer?
Zopa's name rose due to its trustworthiness and loyal consumers. They have managed to earn the trust of its customers through timely and quality services. Here are some exceptional services that Zopa Loan provides to its customers:
Car Finance
In urgent need of any vehicle? Worry not. Just choose the one that best suits your needs and let Zopa do the rest. They offer a variety of innovative ways for you to have your vehicle in no time. You can pick one of the two options from the car financing portal. Select the one that is suitable for your financial needs. Here are some effective options to choose from:
Hire Purchase (HP)
You can avail the full ownership of the car once you have paid the full amount in equal installments. It brings you feasible options such as:
Fixed monthly repayments
Requires Deposit
You can drive unlimited miles
This car financing option is available for ten-year-old cars driven less than 120, 00 miles. You can own your selected car through HP service right after the end of the payment terms.
Personal Contract Purchase (PCP)
If your bank balance does not allow you to opt for HP car financing service, then you can go for the PCP option. You can attain ownership of your desired and selected car after monthly repayments.
Loans
Through Zopa, you can avail of the loan without affecting your credit score. These offers can easily be availed within minutes. Check the rates on their official website, see what best suits you, and apply for that offer. You are also given the option to evaluate the terms and negotiate your own customer need during the meetings. Simple and quick, isn't it? For instance, if you want to take a loan of £14200 at 22.9% APR, then your monthly cost for one year would be £1,320.84. You can figure out the exact amount.
Credit Cards
The credibility of Zopa in credit cards can be evaluated through its history of winning the British Bank Award in 2021. You can apply for a credit card online through their website portal at your comfort. Their rates are considerably compatible as compared to traditional banking systems.
Smart Saver
This feature is available for the Zopa Bank app users and it enables them to work on their saving habits. The saved amount is saved and secured by the Financial Services Compensation Scheme and the consumer can get more details about security concerns through fscs official website.
Zopa Bank App
Zopa provides you with an effective way to manage your finances. What better way is there other than keeping a keen eye on your day-to-day expenses? This app is available for Android users and for the Google Store. It is known as Zopa Bank, like its name suggests this app helps you to take care of your finances. So at the end of the day, you have a list of expenses and a report to elaborate on where you need you need to cut down your spending habits.
How does Zopa Loan Make Money?
This FinTech Company has managed to sustain its operations and exceptional services by earning handsome revenue. Zopa Loan makes money through multiple ways and platforms, and here are some primary ways through which Zopa makes money:
Servicing Fees
Zopa loan's most primal way of making money is through consultation or the service fee. It charges its borrowers a limited fee for managing and handling their financial distress. The amount from service fees is utilized to cover the administrative costs and helps in managing long-term loan service.
Customized Loan fee
Zopa Loan generates revenue by charging its borrowers the origination fee from customized loans. They charge this fee for processing their loan application and loan disbursement. This fee's amount contributes to the platform's revenue.
Trading Fee
While operating in the secondary market trading, Zopa Loan charges a defined fee for facilitating the transactions among the investors. In this process, the investors can buy or sell existing loans and operate as the middle person in the marketplace.
Collaboration
Every business is working on getting better exposure in the marketplace. It gives recognition and builds links with successful platforms. Zopa Loan also generates revenue through partnerships and affiliations. It also works on connecting relevant businesses and charging referral fees or connecting customers with their needed financial institutes.
Expansion into New Markets
Zopa aims to flourish its services globally. It has started Zopa Bank for this purpose. This FinTech Company is continually looking for opportunities to expand into a new marketplace by launching peer-to-peer investment options (it is not currently in progress), where loan services are still emerging. With the help of collaborations and sponsorship, Zopa Bank manages to launch itself in new marketplaces and earn revenue through this exposure.
How to Apply for Zopa Loan?
Zopa Loan is quite easily accessible and has a hustle-free application process. You can quickly get an affordable loan at a better interest rate through 3 simple steps.
Choose the Offer
Go to the official website of Zopa, and select your required amount. Usually, Zopa gives a personal loan of £1,000 to £35,000 for up to seven years.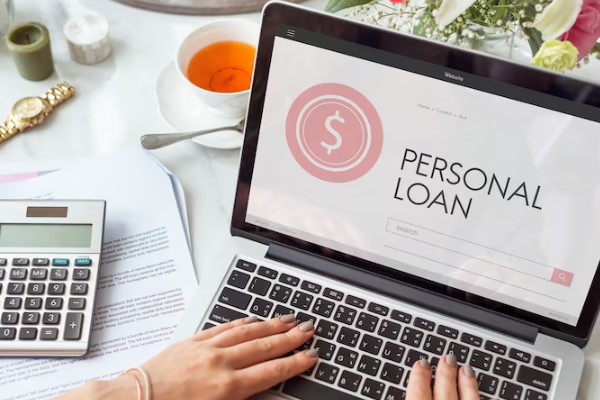 Online Application
You can access your personalized form after filling out the form. This online document will require your details and reasons for needing a loan.
Approval
You will hear back within 24 hours if your application gets approved. The next step will be to collect your identification, income, or bank account details for further processing. This process might require a couple of days. Right after verification, you can receive the expected amount through your desired transaction method.
Why should I Choose a Zopa Loan?
Zopa Loan considers the security and trust factor while dealing with its customers. This platform is a popular choice among borrowers due to its easy user interface and several advantages. Here are a few reasons why you should choose Zopa Loan:
Easy to Apply Process
The application process can be smoothly done online without any hustle. It's quick and convenient, and the policies regarding your information usage are pretty transparent. The user can get the updates of its application in the comfort of their home just through some clicks.
Low-Interest Rates
As compared to the traditional banking system, the Zopa loan wins the game. It gives easy access to loans and competitive interest rates. The long-term loan process becomes even more convenient and hustle-free through Zopa Loan. This process saves users from unnecessary payments.
Laid-back Loan Terms
Zopa offers a range of loan terms to suit individual needs. Borrowers can choose shorter offers with higher monthly payments or opt for longer terms with lower monthly installments.
Transparency
Zopa is transparent when it comes to fees and payments. No hidden charges are the borrower's dream come true. Zopa Loan provides a plain roadmap of the entire loan procedure. It provides a feasible option for the borrowers to overlook the fees, terms, and payments before committing to the loan plan.
End Note
Zopa Loan is the most suitable option if you are looking to invest in your business or some assets. This platform will get you the best options for personal loans and create links with the most suitable investors in the market. It uses innovative solutions, P2P leading models, and to use a website interface for the consumers. Unlike the traditional banking system, Zopa loan gives the most convenient solutions for loan payments and investment ideas.