No one wants to receive the news that they need to stay overnight in a hospital. But in some cases, it's just unavoidable and in many cases, absolutely necessary.
If you've never had to stay in a hospital longer than a doctor's visit, the idea of staying overnight might seem daunting. But the reality is that you're probably in the best place you need to be at that time, and in the best hands.
Here are the essentials to pack in your hospital overnight bag to best prepare for your stay.
Preparing Your Hospital Overnight Bag
There are a few considerations to keep in mind when packing for your overnight hospital stay. The first of which is the duration of your visit. You'll need to ensure you have everything you need to accommodate the number of days you're there. This is especially important if you take daily medications.
Before you begin packing, sit down and write out a checklist of the everyday essentials that you need, and those that will make you feel comfortable throughout your stay. Check out this homepage if you need a little more guidance.
Some of these items might include the following:
Day-to-Day Healthcare
This is the most important area to consider when packing an overnight hospital bag. This list might include items like day-to-day medications, reading glasses, contact lenses and solution, an inhaler (if you use one), specific creams or ointments, etc.
Don't forget to pack your wallet with some cash if you need to pay for parking or buy yourself a treat from the hospital cafeteria, if possible!
Everyday Clothing
This is a bit of a no-brainer. You'll need to pack a change of clothes for each day you'll be in the hospital. However, this does depend on the type of procedure you're having (if any). In some cases, the hospital will issue a specific gown for you to wear and you might not be able to change out of it, depending on your recovery and how mobile you are.
Nevertheless, if you're unsure about the procedure around clothing, just pack your own in case. Don't forget comfortable, loose-fitting pajamas and loungewear for maximum comfort throughout the day. Pack some thick socks as hospitals are notorious for being cold and some comfy slippers.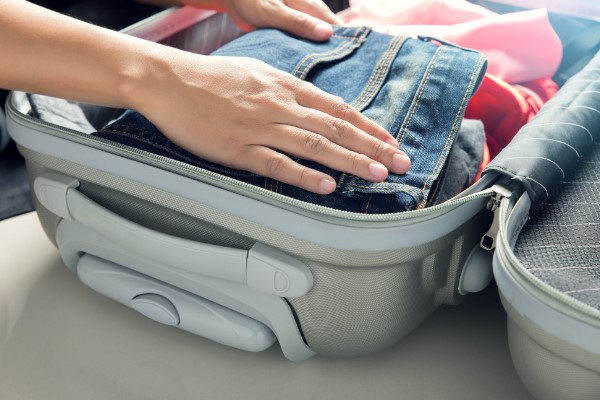 Basic Toiletries
Again, the type of procedure and your mobility thereafter will determine how much self-care opportunity you have throughout your stay. For some people, this might be very basic. The general consensus is to pack your toiletry essentials. This includes your own toothbrush, toothpaste, hairbrush, body wash, and shampoo and conditioner.
Most of the time, you might not have the chance to shave or apply makeup throughout your stay. But if you consider these items essentials, go ahead and pack them anyway. Don't forget to pack your own towel if you're more comfortable using your own!
Entertainment Items
Depending on the duration of your hospital stay, entertainment might be an essential item that's worth packing. This also depends on hospital policy, i.e. what you're allowed to bring into the ward and the nature of your visit.
Some general ideas include a good book or Kindle for some reading. Earphones, an Ipad, tablet, or small laptop — depending on what the hospital permits. Or, a gaming device, coloring-in books, magazines, crossword puzzles, etc.
Get Your Health and Fitness on Track
These are the basics to pack in a hospital overnight bag, no matter the nature of your visit. Whether you're giving birth, staying overnight for specific testing, or having an extensive operation, these items should help you feel just a little bit more comfortable.