People have to deal with multiple finances considering their needs in the present world. While being busy working throughout the day, individuals still look to get loans. These extra amounts help them cover their unexpected finances or to start up a new business. It provides them the opportunity to achieve their goals and ambitions. In this digital era, getting these loans is quite accessible through digital lending platforms and fintech companies. Those who need quick access to cash can rely on short-term loans as these help the individuals in paying their bills or in businesses.
Uncle Buck Loans are one such UK-based company giving rapid access to cash by lending short-term loans. They have become a reliable and trusted company in the UK's short-term lending market. This post will help you explore everything about uncle buck loans, how it works, the types of loans, the charges they apply, their repayment policy, etc. So, continue reading if you're willing to get a detailed guide on Uncle Buck Loans.
What are Uncle Buck Loans?
It is among the successful loan companies that were established in 2004 and are based in the United Kingdom. Uncle Buck Loans are known for being direct lenders and providing online short-term loans to their customers. The company is authorized and regulated by the Financial Conduct Authority (FCA). It allows its customers to update their details, apply for new loans, and view their outstanding loan details – all on one platform.
How does an Uncle Buck Loan Work?
The best thing about uncle buck loans is that it is fully operational online. This allows you to make applications online and make a decision immediately. The decision appears on the screen and not by email which makes it even more efficient and saves time in case of a financial emergency. You can access your loans in one hour if your application was made between 7:00 am to 7:00 pm. The applications that are submitted after this timespan will get their loans on the next day.
Before approving the loan, the lender will consider some factors that include your credit score. If you get a poor rating on your credit score, the loan will have a higher interest rate and little flexibility. In addition to the credit score, they will also check your monthly income to check your financial position and whether you will be able to repay the borrowed money or not.
In case your loan is not approved by Uncle Buck, they will pass your details to a third-party lender but that will only happen if you get approved. This can help you find a lender that is better suited to your needs. You can apply to Uncle Buck again if your circumstances have changed. They do not charge anything for this service but if the transfer is successful, they will get a commission.
What is the Maximum Amount of Loan that Uncle Buck Provides?
Uncle Buck offers a loan ranging from 200 to 1000 pounds. The maximum loan that the company provides its customers is 1000 pounds. However, first-time customers can get a loan of 500 pounds only.
Types of Loans Provided
Uncle Buck Loans offers two types of loans, payday loans, and installment loans. Both of them are described below:
Payday Loans
Payday loans are usually short-term and they need to be repaid on the borrower's next payday. They are used to cover the unexpected expenses that come up during the month before the borrower's payday.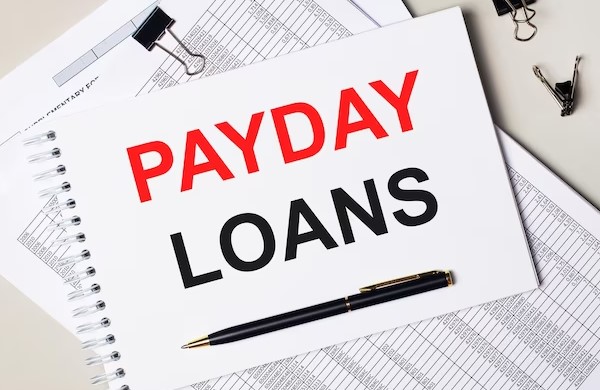 Installment Loans
These are particularly long-term loans that are to be repaid over several months. They are used to cover larger expenses and when the customer wants the repayment time to spread over a long duration.
Pros and Cons of Uncle Buck Loans
Everything has its pros and cons and both should be considered while getting a product or a service. Similarly, Uncle Buck has its pros and cons enlisted below:
Pros
They are direct lenders and no third party is involved. You will get what you see.
Payout processes take place 24/7
No hidden costs are involved
The prepayments are free of cost
In case they decline your loan request then with your approval, they send your details to other brokers or lenders to help you out.
You may qualify for an interest rebate in case you repay your loan before the due date
Funding is provided within one hour if the application was submitted in the given time frame
Their late payment fee is only 5 pounds which is less as compared to the standard late payment fee of 15 pounds.
Cons
They offer no rollovers or loan extensions
Their rates are comparatively high
Uncle Buck has some negative reviews online
The company provides low loan limits
New customers get a loan of a maximum of 500 pounds
Loan Repayments
A payday loan is to be repaid within 30 days, while on the other hand, the installment loans can be repaid within 4-6 months. Their loans come with greater flexibility as compared to other companies providing these services. There are options to repay the loan before the due date without any charges. Early repayment can result in major savings on interest.
When an individual qualifies for a loan from Uncle Buck, he or she can set their preferred repayment dates. Most people choose the last day of the month for repayment, however, some people select the 25th of the month, the day they receive their salaries. It is completely up to you what date you choose. The lender will collect the payments by using continuous payment authority (CPA).
It is a useful way to get recurring payments. This allows the lender to collect the repayment from your accounts automatically. You do not need to make any calls to the facilities for manual repayments. You will even have the facility to change the due dates or pause the recurring repayments just by calling the lender or the bank.
Loan Fees
Uncle Buck charges a fee in the form of interest on its loans. This interest varies and depends on the type of loan received and the repayment terms selected. Payday loans have a higher interest rate as compared to installment loans. If the customer fails to repay on time, then a late fee is also charged to them. They charge an extra 5 pounds in case of a missed payment. The company sets a cap on the total amount of interest fee that can be charged to the customer to prevent them from drowning in debt.
Some of the interest fees that the company charges are mentioned here:
Late payment fee – £5
Daily interest rate – 0.8%
Maximum APR – 1,249%
Arrangement fee – nil
Early repayment fee – nil
Eligibility Criteria for Uncle Buck Loan
Qualifying for a loan from Uncle Buck is not that difficult. Some requirements need to be fulfilled to get approved for the loan. These requirements are enlisted here:
You must be a permanent resident of the United Kingdom
You must be 18 years old
You must be employed
You must have a regular income
You must receive your salaries in your bank account
You must possess a valid debit card for your registered bank account
You must not have any management plans, IVAs, or bankruptcy
You must have a valid email ID
You must have a valid contact number
Loan Application Process
They provide an online application form on their official website. Customers just need to fill out this application and enter the details such as bank information, monthly income and expenditures, and address history. They check these details to make sure that you are eligible for the loan. If the application gets approved, the loan will be transferred within 15 minutes.
Uncle Buck Loans Customer Service
Uncle Buck Loans has an efficient customer support service. Their customer service is available Monday to Friday from 8:00 am to 8:00 pm. On Saturdays, the times are from 9:00 am to 5:00 pm. They are available to answer all the queries and questions regarding the loans. Customers can reach them via phone, email, or live chat. Another plus point is the comprehensive section of FAQs on their website to answer immediate and most common questions.
The company gets mixed reviews for its customer service. Out of a total of 1697 reviews on Trustpilot, Uncle Buck Loans get a rating of 7.5 out of 10, which is not so bad. Almost 69% of its total customers rate their services to be excellent but overall, the average rating is great.
However, some people have complained about experiencing unpleasant customer service. But it should be noted that they have responded to all reviews on their platform which gives them a good repute.
Is Uncle Buck a Safe Option for Borrowing Money?
They are authorized and regulated by the Financial Conduct Authority (FCA). They are direct lenders and do not involve any third parties in the process which is why it is a safe option to choose them for getting loans. In addition to that, they keep your details and information very secure. Even if your loan request gets rejected, they take your approval before going to any third-party lenders. This shows their consideration for their user's privacy.
How does Uncle Buck Deal with Defaulters?
Whenever you apply for a loan, you must have a repayment plan with you. But sometimes things do not go how you plan them. Health complications, loss in business, or loss of a job can make you financially unstable and you might not be able to repay your loans. Then you must know how Uncle Buck deals with such situations.
If your monthly payment through continuous payment authority (CPA) fails, the company will inform you through SMS or email or they might even call you. So, if you are in a financial crisis you should talk to them and come up with a more manageable repayment plan which involves breaking your installment into smaller amounts so that it becomes easier for you to pay them over an extended time. It should be noted that FCA freezes the interest to not more than half of the amount of the loan that you borrowed.
This change of repayment plan is only possible if you reach out to them within three days after the due date. After three days of the due date, the company will charge you a fee of 15 pounds. This fine will be combined with the outstanding balance and your interest rate will increase to 0.8%.
Uncle Buck involves external parties to collect debts in case you remain to stay unresponsive. But they will not take this step before issuing a final written notice to you. So, to avoid going through this trouble it is better to contact the company whenever you feel like you cannot pay back the loans within the due dates.
Conclusion
Uncle Buck Loans is a popular short-term money lending online platform based in the United Kingdom. It is an authorized company by the FCA. They actively deal with customer's concerns, from applying to receiving the loans in your account, online. This approach has made this process fast and easy.
There are only a few requirements that need to be fulfilled to qualify for the loan. However, if you do not qualify, the company takes your case to other lenders and brokers. Once the application is approved the money transfer takes 15 minutes. Undoubtedly, Uncle Buck Loans has become a safe and reliable option for anyone who wants quick access to cash.
FAQs
Can someone else repay on my behalf?
In some extreme cases, Uncle Buck accepts the repayment on your behalf from your relatives, such as your mother, father, siblings, or friends. But in such a case, you must call customer service to inform them and make an arrangement for this to happen. It must be noted that Uncle Buck will not accept any repayment from anyone else unless you authorize it.
What to do if I change my mind after getting the loan?
You will have up to 14 days to withdraw from your agreement in case you change your mind after getting the funds. No reason for withdrawal will be needed during this period but a notice must be given. After providing the notice, you will be required to repay the principal amount along with any accumulated interest within 30 days.
Which method is used to repay the loan?
Uncle Buck employs the continuous payment authority for the repayments. It withdraws the funds automatically from your account by using the debit card information that you provided during the application process.
What happened to Uncle Buck Loans?
Following the Financial Conduct Authority (FCA) audit, the company has brought in administrators and has stopped lending money. This happened because FCA had doubts regarding the company's growth.
Who owns Uncle Buck Finance?
Uncle Buck Finance is owned by Steve Murray who is the founder and senior partner of Uncle Buck Finance LLP.
How long should the loan term be?
The duration of the loan term completely depends upon the customers. However, Uncle Buck Loans loan term is between 4 to 6 months. If the customer feels that he can repay the amount in a shorter time then it can benefit him in the sense that he will save the interest fees and the total number of repayments will also be reduced.
For what purposes can I get a loan from Uncle Buck Loans?
You can get a loan for anything that you desire whether for a business or for paying bills. However, it should be noted that this type of short-term loan costs more than a regular loan so it is better to get this loan only for a financial emergency such as unexpected bills, or for your house and car repairs.