Loans have provided ease in individual life and have created ways to achieve their dreams through bank loans. Dreams like buying a new car, home improvement, and other dreams are all fulfilled with the help of loans. Every bank gives a loan facility. But why are Tesco bank loans different, and why do people rely on Tesco? This article answers all of your concerns, including the types of loans Tesco offers, eligibility criteria, and all the benefits that make Tesco a top choice.
Tesco Bank Loans
Tesco is one of the most trusted banks for personal loans, whether you want to buy a home or a car or arrange your wedding. You can apply for the loan if you have a regular income stream and go through the credit checking process. After they approve the loan, the bank sends you a credit agreement by post or by email within five days.
Tesco Bank Personal Loan Types
The bank, being among the most trusted platforms, offers a variety of loans. These are:
Tesco Bank Car Loan
One of the main reasons why people apply for loans is to get their dream car. Prices of cars have been rising rapidly over time, making individuals give up on their dreams. But anyone can achieve their desired car with a Tesco bank car loan.
Also, you do not need to worry about varying interest rates. Because with Tesco's fixed rates, you will know how much you have to pay monthly.
Besides that, if you are unaware of what car to buy that is affordable for you, then entering the budget will provide you with the details of the car's make and model suitable for you.
Tesco Bank Home Improvement Loan
Maintaining a luxurious house can be difficult, but not anymore with Tesco's home improvement loan. You can renovate your house by benefiting from this loan to beautify your home whenever you want.
Benefits of Tesco Personal Loans
If you are planning to get a percentage of loan from Tesco Bank, it comes with loads of benefits, including:
Clubcard Service
Tesco provides a Clubcard service through which you will get better rates on your loans. It is a loyalty card through which you can earn points and avail of discounts or other vouchers. You need to enter your Clubcard number to avail of the offer. But before getting the benefits, you first need to get accepted for the card.
Versatility
Tesco wants to fulfill the desires of every person. Therefore, they offer a wide amount from £1,000 to £35,000 with a duration of 1 to 10 years considering the wide range of individual income and lifestyle. It allows everyone to improve their lifestyle by renovating their house or buying a car per their need.
Payment Break
One of the biggest benefits that Tesco provides is giving payment breaks to its customers. Only some are financially strong, and have a high proper income. People are often afraid to ask for loans from banks as they believe they might have to pay a lot besides the loan amount. But Tesco facilitates such customers by providing them with a two-month payment break. When an individual takes a loan, they don't have to pay back immediately.
Early Loan Payment
If you feel like you have enough money at the moment to pay your loans, but at the same time, you are also wondering if you will have money in future also or not. Then for such individuals, Tesco facilitates them by allowing them to pay their loans in advance. This will reduce the duration of loans and also will get the benefit of paying less interest.
Tesco Bank Joint Loans
Many worry they can only apply for a loan if they are financially strong. But Tesco brings a unique way out of this problem. They have a joint bank loan offer in which an individual can apply for a loan with someone with a high income. By this, both individuals can get the benefit of loans.
Consistent Customer Support
Tesco supports its customers in various ways, such as through mobile apps, bank services or social media platforms. Different ways to support their customers allow them to build a strong connection between the bank and customers. Furthermore, if you are not a big fan of the digital era, the bank facilitates such customers by providing their service via phone or letter.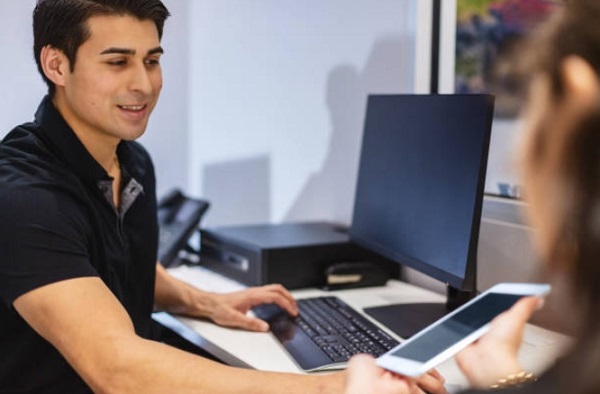 Eligibility Criteria for Tesco Bank Loan Application
Here are a few points to help you understand whether you are eligible.
Individuals must be between 18 to 74 years old.
They must have lived in the UK for at least three years.
They need to have UK personal current account
They should be employed or have a regular income.
They should pass the credit checks that Tesco has in the application process.
You can check the eligibility criteria on their website when applying for a Tesco loan application. After being approved, you will get the credit agreement. Then the payments will be transferred to your bank account via Faster Payments. It may take 48 hours to get payment in your bank account.
The Bottom Line
Many banks worldwide are providing services to their customers at their best. But Tesco bank loans offer unmatched ease and facilities to the customers, becoming a preferred choice. They offer payment breaks, and Clubcard service and allow you to pay your loans early if you want. Reports show they have received at least four stars out of five on "TrustPilot." Study their plans properly and choose a suitable loan choice for your needs.
FAQs
Can we calculate our loans?
Yes! You can easily calculate the loans by using the Tesco bank personal loan calculator on the Tesco bank website.
How long will it take for the loan to get approved?
If you apply online, you will instantly get the results whether you are eligible or not. However, it will take 5-10 days to check the documents.
How do I cancel my Tesco loan?
You can cancel your loan agreement without mentioning the reason for cancellation. However, you must cancel the agreement within the "cooling off" period, which constitutes fourteen days from the day you receive your loan confirmation letter.