Tired of waiting for your seeds to sprout? Well, gardening, as they say, is a very intuitive process. You need to do the usual gardening routine such as watering the plant, bathing the plants under the sun, and giving them fertilizers to keep them thriving.
However, it does not mean that you need to stick to those old habits, primarily if you can garden smarter. Just like the mobile devices that need powerful technology to upgrade and make the best use out of them, smart gardening also makes use of technology to make innovations and level up your gardening experience.
Technology is not only used for video games and running mobile applications; in fact, you can incorporate tech in gardening to help you save time, money, and energy. Do you want to know how? Check out these gardening techniques that can help you cultivate your gardening skills and propagate your landscape.
Read More: How Can Technology Help Students Today?
What is Smart Gardening?
Smart gardening is the entire rave, but did you know that it can help you save time and energy to help your garden be more productive? Whether you are a newbie gardener or just a lazy one, incorporating technology in your garden can help you lessen some gardening chores and some everyday tasks on your lawn, making you more productive.
Smart gardening is a new initiative that helps both veteran and novice gardeners to become more environmentally tech-savvy and intelligent. From smart irrigation systems to smart control lawn mowers, technology has placed its fingers on every gardener's pulse. While most of us are familiar with smart plant meters (which helps in monitoring the health and moisture level of plants), the concept does not end there; in fact, you can be more creative and smarter to maximize its use.
Hence, listed below are some of the well-known smart gardening techniques that you can incorporate to create a more productive, healthier, and low-maintenance lawn.
Smart Gardening Initiatives
With the invention of new technological products, our carbon footprints are lessened. Such technology can also be used to improve our gardening skills, enhance our landscape design, and give us more information on improving plant care.
Soon, all the donkey work in gardening will be removed, leaving only pleasant aspects of keeping your yard productive.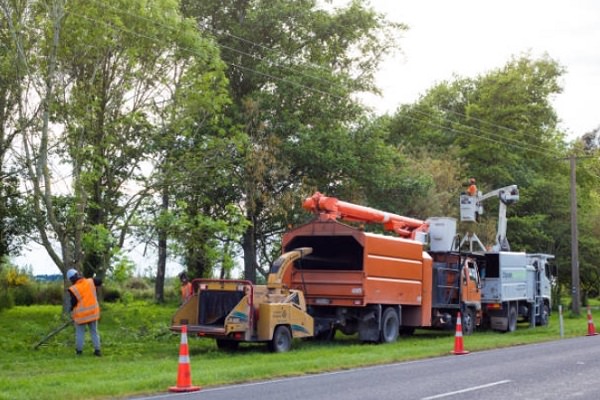 Smart Soils
To become a wise gardener is to start from the ground. The initial step toward smart soil is to initiate soil tests. Determining the pH level and the nutrients present in the soil is needed to match your plant needs. You can add a specialized fertilizer designed in providing continuous nutrients to your soil over time or a soil formulated without the element Phosphorus. Either way, taking a soil test helps you choose healthy soil for your weeds.
Smart Plant Monitors
There are many smart plant monitors off in the market to introduce technology to novice gardeners. Some of the powerful features include moisture and humidity level measurement, light tracking, and even analyzing soil composition that will surely help you determine your plant needs, and then resolve them right away.
Smart Sprinklers
Smart sprinklers can do more than just schedule and monitor irrigation. Hence they can also detect breaks and leaks in your irrigation system, help in saving water due to monitored water usage, and can adjust irrigation based on the weather system. What's so cool about these smart sprinklers is that you can monitor and control them on your phone or computer settings.
Read More: Sprucing Up Bathrooms With Technology And Aesthetics Latest Bathroom Trends
Use of Hydroponics
For those who are not familiar with hydroponics, it merely means growing plants in the absence of soil instead of a water reservoir filled with nutrients. While most people have only heard the term hydroponics in the cultivation of cannabis, little did they know it is widely used in crops farmings and propagation?
If you want to try the hydroponics technique, click here for a list of the best hydroponic system you may consider incorporating in your lawn"
Expandable Pots
A cool invention I heard of is the expandable pots, which automatically expand as plants grow. Therefore, you no longer need to report them to a bigger pot every time your plant grows.
Smart Mowers
Have you heard about Mowbot? It is an automated and smart lawnmower that works similarly to a vacuum. No more sunburns and heavy sweating under the sun just trying to cut the lawn.
Gardening Applications
Not just gaming apps, you can also download gardening apps on your smartphone devices. One of the best gardening apps that can be both downloadable in iOs and Android devices is GKH Gardening Companion. With this app, you can quickly identify plants, design your landscape, solve irrigation problems, and do other gardening-related stuff.
Takeaway
Incorporating technology in your usual gardening ritual has been in trend now. However, take note that upgrading means spending money, so pick your battles that will suit your budget first. Once you have sorted things out, the next step is planning—planning and designing how to make the best use of this tech-savvy stuff on your lawn.
The future seems bright for technology in assisting gardeners and resolving numerous gardening issues, thus increasing productivity.