The Internet is a necessity today, and we spend hundreds yearly to maintain internet supply to our devices. Sometimes, it can be frustrating when your data plan expires before consuming it all. Many people face this issue, and that is where Sky Piggybank by Sky Mobile comes to the rescue. This unique and amazing model allows you to roll over the remaining data for use later. Doesn't it sound amazing?
Keep reading to know how to use your Sky Piggybank feature and even cash the unused data for rewards.
Introduction to Sky Mobile
Sky Mobile is a UK-based Mobile Virtual Network Operator (MVNO) that offers monthly phone deals and SIM-only contracts. It is an O2-powered network offering identical network speed. Thus, you receive good 4G coverage throughout the country. But you have to pass a credit check to join any of the plans provided by Sky Mobile.
Besides great sim deals and uninterrupted internet service, the Sky PiggyBank feature has made it quite popular among users.
What is Your Sky Piggybank?
Your sky piggy bank stores unused data from your data plan for later use. The data automatically rolls over into your Sky Piggybank to use when you are low on data or want to cash it in for rewards and discounts.
The unused data is transferred to your Sky Piggybank before midnight on your billing date. There is no restriction on the amount of data to store, and the company also moves data add-ons and bonuses. That is why many users now prefer data rollover services like Sky Piggybank.
The best part is that you can save this data for up to three years before using it or exchanging it for rewards.
Using Sky Piggybank
You can either use the saved data later or cash it for rewards, including mobile accessories, tablets, smartphones, and much more. The rewards highly depend on the unused data; high remaining data means better rewards.
Here's how to redeem your Sky Piggybank Rewards:
Visit sky.com/piggybankrewards and click on "My Account."
Go to the "Mobile" setting within "My Account" and then choose "Sky Piggybank."
Sign in using your Sky ID.
Go to "Piggybank Rewards" to check your remaining data and check the available rewards.
Pick the reward and select data to cash.
You can even change the item you purchase by cashing your rewards but do it within 14 days. The user data will be returned to your Sky Piggybank.
Advantages of Sky Piggybank
Value for Money
Sky Piggybank allows you to get the best value for your money by offering rewards and enabling you to use the remaining data when needed. It saves you from losing your money.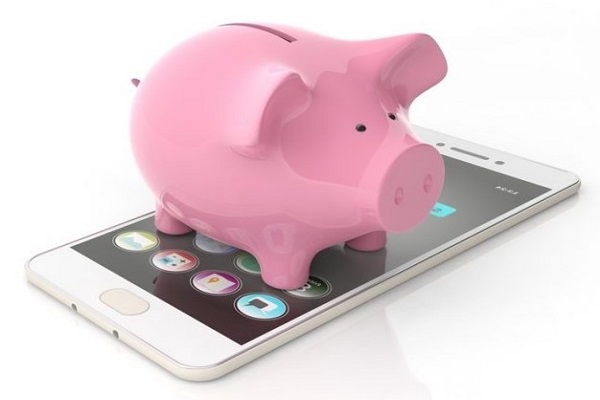 Easy to Redeem and Return
You can easily redeem unused data through the website and purchase from available rewards. Moreover, you may return the item within 14 days of purchase.
Share Data
Additionally, Sky Piggybank is perfect for families with multiple plans on the same account. It allows the main account holder to gift data to other users on your account.
Sky Piggybank Limitations
While you can keep the data for so long, you must have at least 1 GB of data saved in the Piggybank to withdraw it. Also, you cannot withdraw more than 1GB of data for any purpose at one time. Thus, it is only suitable if drawing 1 GB at once is convenient for you.
Popular Sky Mobile Plans
Roll
If you want to benefit from Sky Piggybank, you must get the mobile roll plan that saves unused mobile data for use later.
Swap
Swap is ideal for customers who frequently want to change or upgrade their devices, such as a phone or tablet. You can opt for Swap12, Swap 24, or Swap36 to upgrade your phone or tablet every year, every two years, or three years later.
Mix
Customers with the mix plan can change their data plan every month according to their needs without changing contracts.
The Bottom Line
Sky Piggybank is a popular and useful feature offered by Sky Network to offer you the best value for money. Your Sky Piggybank stores unused data from your monthly plan for later use. You can use the available data after the first billing month or keep it for three years. It can be consumed, or you can obtain discounts and receive rewards for the data.
FAQs
How much discount can I get with the remaining data in my Sky Piggybank?
The rewards and discounts depending on the data you saved in your Sky Piggybank. You can get £10 off for 25GB, £20 off for 50GB, and £40 off for 100GB between 1-4 and 8-13. At the same time, it offers £20 off for 40GB, £30 off for 50GB, and £50 off for 100GB for weeks 5-12.
How to get unlimited data on Sky Mobile?
Currently, Sky Mobile does not offer unlimited data packages, but you can get up to a 30 GB monthly data plan that you can roll over in the Sky Piggybank.
How do I set up a Sky account?
Go to the Sky Network app and create an ID by entering your viewing card number, account number, or the last six digits of your bank account. Enter a username and a password to complete the process.