Is now the time for you to purchase a boat? Do you click through all the pictures of pristine boats on the internet?
Many Americans dream of owning a boat, whether for their business or pleasure. But not everyone knows when is the best time to buy a boat.
In this blog post, we'll explore the best time to buy a boat to maximize your savings and make that dream of setting sail a reality. Keep reading to discover how easy and fun it is to buy a boat by owner today.
The Best Time to Buy a Boat
The best time to buy a boat largely depends on the season. Generally, the boating season runs from spring through early fall. This is when most people are out enjoying the water and buying new boats. As a result, boat dealerships tend to offer more incentives and discounts during this time to attract customers.
Spring Boat Shopping
Spring is synonymous with rejuvenation which extends to the boating market. With the arrival of this season, new boat models are introduced, offering the latest features and upgrades.
This is an exciting time for potential buyers as they have a wider range of options to choose from. It's also important to note that during spring, while there are plenty of fresh models, last year's models may be sold at discounted rates.
Dealers aim to clear out old inventory to make space for the new, which could be a boon for bargain hunters. Despite the bustling market, remember to shop around and negotiate for the best deal.
Additionally, boat shows are often held during this time, giving you the chance to see different boats, compare prices and features, and make an informed decision. Dealerships may also offer special deals or financing options during these shows.
Summer Boat Shopping
In the summer, boat inventory can be high due to the peak boating season. This might give you a wider range of options to choose from.
Yes, the prices during summer may be steeper than at other times of the year. You may not find as many discounts or incentives, but there are still opportunities to negotiate a better price. However, the variety and availability of boats can make summer a viable time to make a purchase.
It's a good idea to keep an eye on the end-of-summer sales. During this period, dealers may offer attractive discounts to clear out their current inventory. But remember, patience and negotiation are key.
Take your time, compare different offers, and don't hesitate to negotiate for the best price.
Fall Boat Shopping
Fall is a season of change and the same applies to the boating industry. As the boating season winds down, dealers are eager to sell off their remaining inventory. You'll often find some of the best boat deals during fall. It's a great time to save money.
However, there's a trade-off. The variety of boats available can be less during fall. Many of the most popular models may already be sold out. But if you're flexible with your choice, fall could be the perfect time to buy a boat. Remember, doing your research and comparing prices is still key.
Additionally, consider the availability of used outboard parts. This is because, during fall, many boat owners upgrade their boats or make changes for the next season. This means that there could be an influx of used outboard parts in the market. These parts can be a cost-effective solution if you're planning on maintaining or upgrading your boat.
Other Factors to Consider
In addition to the season, there are other factors you should consider when determining the best time to buy a boat: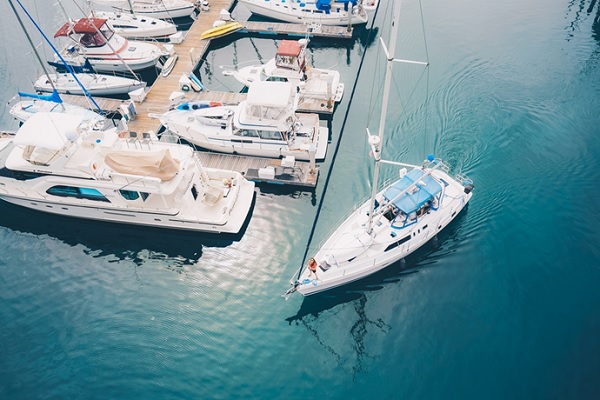 Off-Season Deals
Off-season deals present a unique opportunity for potential boat buyers. The off-season, typically winter, can be a great time to get a good deal on a boat. However, the variety of boats available may be limited compared to peak season.
It's essential to remember that doing your research, weighing your options, and negotiating can help you find a boat that fits your needs at a more affordable price during this period.
Boat Shows
Boat shows are a highlight in the boating industry. They bring together a wide assortment of boats in one venue. Dealers, manufacturers, and enthusiasts gather, creating a great learning and shopping platform.
You can explore various boat types, styles, and new technologies. At these events, you might find special show pricing or financing options. It's a good opportunity to negotiate and get a great deal on your dream boat.
Consider visiting a boat show when planning your boat purchase.
Year-End Clearance Sales
Year-end clearance sales can be a potential goldmine for boat buyers. Dealerships often aim to clear out their year-end inventory, making way for new models. This rush to sell gives you the opportunity to find some great deals.
You could land a boat at a significantly reduced price than what it sold for during the peak season. Remember, however, that selection may be limited as the most popular models are likely to be sold out. But with some patience and flexibility, year-end clearance sales can be an ideal time to buy a boat.
Personal Circumstances
Your personal circumstances can greatly influence the best time to buy a boat. Financial stability plays a crucial role in this significant investment. Ensure that you have a clear understanding of the ongoing maintenance, insurance, and storage costs associated with boat ownership.
It's also worth considering your boating knowledge and whether you have adequate time to spend on the water to justify the investment. Remember, buying a boat is not only about finding the right deal, but also about ensuring it suits your lifestyle, budget, and boating aspirations.
Timing Your Boat Purchase for the Best Deal
Owning a boat is a dream shared by many, and with the right timing and approach, that dream can become a reality without breaking the bank. Whether you're looking for a new vessel or considering a pre-owned option, the best time to buy a boat is when the market is in your favor. Keep an eye out for off-season discounts, year-end clearance sales, and boat shows to maximize your savings.
With patience and savvy decision-making, you'll be sailing into the sunset, enjoying your new boat, and making incredible memories on the water.