Among janitorial services, there is a growing trend towards using green solutions to achieve the end goal, while not compromising cost-effectiveness.
This is mainly because of the growing demand by customers to use environmentally safe products. But all this talk about green does lead one to ask if it might bite into the company's bottom line or profitability.
These green systems have reduced illness and injuries among employees, thus leading to savings in compensation costs.
This is mainly because throughout the United States, there are state-sponsored programs for procuring green cleaning materials, thus reducing cleaning costs greatly.
At the same time, many cleaning companies have been able to develop green yet sustainable systems.
Cost Reduction And Worker Productivity
The University of Georgia once implemented a green cleaning program and the quantified results have been amazing in terms of reduced costs, worker productivity, among other things.
The number of worker injuries decreased from 39 in 2006 to 17 in 2009. Lost worker's hours also decreased – from 4,474 hours to only 386 hours over the same time period.
The cost of procuring chemical products also decreased dramatically from $1.5 million to only $110,000 every year.
Read More: Corporate Cleaning Service Providers
The university estimated they saved around $850,000 from 2008 to 2009 with the implementation of its green cleaning program.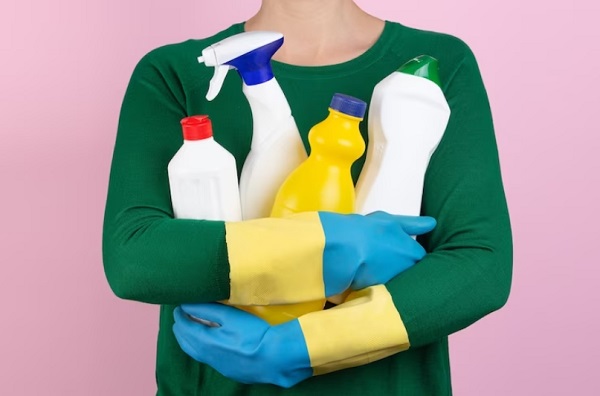 Not Necessarily To Be Done At Night
Another benefit to green cleaning is that it's no longer necessary to do cleaning at night.
Since there are no strong chemicals used, the cleaning staff can work in the daytime. This has greatly reduced electricity costs.
So, when it comes to cost-effective cleaning materials, you really can't get away with switching to more environmentally safe products and systems.
Improved Indoor Air Quality
They also improve indoor air quality while reducing water and air pollution.
By using non-hazardous cleaning products, cleaning companies can reduce their impact on their workers and the occupants of the building they are cleaning.
Reduced Wear And Tear
Many building managers are also finding that green cleaning practice greatly reduces the wear and tear of the things inside their facilities, greatly increasing their lifespan.
So, if you're a cleaning company and you're looking forward to improving your bottom line by reducing costs, you model what the University of Georgia did for its own facilities.
Conclusion
As we said before, the cleaning industry, in general, is making the move toward green and sustainable practices. As such, you can expect to find many information materials on the subject that you can read and learn from