During these times of inflation and unstable economic conditions, it is hard to achieve your financial goals. But you will still find some platforms helping and making way for the locals, where banks are the most prominent ones. These financial institutions play a major role in empowering businesses and individuals through various financial services. One such, which is in demand, is offering loans. Either you need money to start a business, want some cash for personal causes, or in any other emergency situation, loans are always a good idea.
Among the famous banks is the M & S bank known for being the best intermediaries. You can enjoy facilitating yourself through its different services, including personal loans, credit cards, mortgages, and other insurance products. If you need cash in hand to fulfill your financial needs, then look no more M&S Bank is undoubtedly a great option. Find more about this bank, their loan policies, eligibility criteria for the loans they provide, and much more on this platform.
What is M&S Bank?
M&S Bank, or Marks and Spencer Bank, is a retail bank based in the United Kingdom. It is the financial division of the famous Marks and Spencer retailers in the United Kingdom. They are known to provide loans since 1989. In 2012, M&S Bank opened its first branch in Marble Arch. They offer different financial services such as providing personal loans, travel insurance, other insurance products like cars, mortgages, and credit cards, etc.
Types of Loans Provided by M&S Bank
The two main types of loans provided by M&S Bank are mentioned here in detail:
Personal Loans
A personal loan is used for any personal reason for which you need a large amount of cash. Whether you want to buy something or are planning an event, you can get a personal loan without relying on any of your savings. A personal loan could be used for the following reasons:
For buying a car.
For home renovations.
To pay for a wedding.
To go on a holiday.
For any emergency medical condition.
A repayment term is agreed upon before getting the loan, and you can repay the bank over this period. The amount of money you repay at each repayment depends upon the amount of loan you get. M&S Bank offers unsecured personal loans, which means you do not need to offer any of your assets as a security. You just have to repay the bank in fixed monthly payments.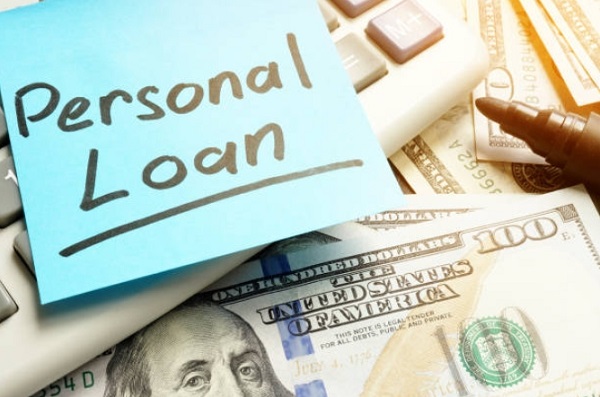 Bad Credit Loans
M&S Bank does not specify to have good credit to get a loan from them. although this helps in the approval of the loan you can still get a loan from them if you have bad credit. Make sure to avoid applying for the loans that you are unlikely to get as they can badly affect your credit rating.
What are the Requirements for a Personal Loan?
The requirements for a personal loan may vary for each individual. However, some requirements they consider while granting a personal loan are mentioned here:
Credit Score
This is your financial history higher the credit score you have, the higher the chances for you to get a loan with lower interest rates.
Income
You need to have a stable income to get a loan from M&S Bank. They will check your debt-to-income ratio to see whether you will be able to repay them. A low debt-to-income- ratio suggests that you will be able to pay the loan comfortably.
Credit Report
Lenders also check your credit report to see how you dealt with money in the past. Any record of late payment or bankruptcy can affect your repute and make it hard for you to get a loan.
Eligibility Criteria for M&S Bank Loan
To be eligible for an M&S Bank loan, you need to fulfill the following criteria:
You must be 18 years or older.
You must be a resident of the United Kingdom.
You must have an annual income or pension of about £10,000 before tax.
You will need to go through an eligibility checker before applying for the loan.
You need to pass other affordability assessments and credit checks before getting approved for a loan.
How to Apply for the Loan?
You can apply for the loan through their website online. If you need any assistance while filling out the application form then you can also contact them for support. You will need to provide some information to the bank that they require for affordability and credit checks. After analyzing your complete application, the bank will send you a loan agreement in your email for you to sign and send it back.
What Information is Required for Applying for a Loan?
The information required to apply for the loan includes:
You need to provide your bank account number or sort code.
You need to provide your email ID.
You need to provide them with your current address.
They require your employment and income details.
They also require the details of your monthly expenditure.
Pros of M&S Bank Loans
You can borrow between £1,000 and £25,000.
You have the advantage to repay the loan over 12 to 84 months.
There are no arrangement or setup fees.
Loans are available for existing customers as well as for new ones.
There are no late payment fees.
They offer market-competitive annual percentage rates (APRs).
M&S Bank has positive ratings when it comes to customer experience.
If you are not comfortable sorting out your finances online, then you can also get quotes from the bank over the phone.
You can choose to delay the start of your repayments for three months.
Cons of M&S Bank Loans
You need to have an income of £10,000 to apply for the loan.
There are some annual percentage rates (APRs) that are reserved for existing M&S Bank customers with loans or credit cards.
They do not provide joint loans, so if you are looking to get a joint loan with your partner, then you need to choose another lender.
It takes 3 to 5 working days for you to have the loan in your account.
You can get a maximum loan of £25,000, so if you need more than that M&S Bank is not the right choice for you.
Additional Features of M&S Bank
There are some additional features of M&S Bank which make them more reliable as lenders. These additional features are explained in detail in the following points.
Offer to Manage Repayments
M&S Bank offers flexibility to manage your repayment dates. Customers can change their repayment dates but only twice a year. Customers can even choose to delay their first repayment for up to 3 months. It is to be noted that changing the repayment dates can affect the interest rate on your loan.
Allow for Overpayments
This bank allows you to make overpayments for a loan. This will not reduce your upcoming payments, but you can pay your loan earlier than the usual repayment term. By making overpayments, customers have to pay a lower interest rate.
Allow Early Loan Payment
M&S Bank allows its customers to make an early payment at any time during their repayment period. Customers can clear off their loans fully at any time they want. In this way, you can save yourself from paying the overall interest.
Offer Additional Borrowing
M&S Bank offers additional borrowing. If at any time you think you need extra funds, then you can contact the bank for an additional loan. In this case, the bank will arrange a new loan for you, but this will affect the overall interest rate. You can choose to top up your existing loan or can get a new loan, it is up to you.
Good Customer Support
There are different ways by which you can connect with the bank. They have excellent customer support. You can contact them through phone or email, and if you have their mobile banking app, then you can use the option of online chat to connect with a representative.
Conclusion
Banks are important financial institutions as they help people to deal with their financial troubles. M&S Bank is one such bank, offering great financial services to its customers. From providing them with personals loan to handing out travel insurance, and offering other products such as credit cards. This bank is based in the United Kingdom and is known for its loan-providing policies. They offer loans of up to £1,000 and £25,000 that you can repay over 12 to 84 months. Customers need to fill out an online form to apply for the loan, and if their loan gets approved, their money will be transferred to their accounts within 3 to 5 working days.
Frequently Asked Questions (FAQs)
Following are some frequently asked questions about M&S Bank loans:
How long does it take to get a loan from M&S Bank?
The decision of your loan grant is taken within two days, and if it is approved, then the loan will be transferred to your bank accounts within 3 to 5 working days.
How much money can you borrow from M&S personal loan?
You can borrow between £1,000 and £25,000 with an M&S personal loan.
Is it possible to withdraw from a loan agreement?
You can withdraw from an agreement within 14 days. You don't need to inform them about why you want to withdraw, just call them or post them within 14 days after the agreement.
How long is the repayment term for a personal loan?
The repayment term for a personal loan is 12 to 84 months.