With personal finance being in trend, people are looking for different ways to borrow money from different money-lending platforms. The borrowed money could be used to set up a business, for clearing any debts, or for making a purchase such as a house or a car. No matter what you need the money for these lending platforms make it possible to provide you short-term loans. One such online company that is known for its money lending services is Lending Stream.
Lending Stream is an online platform providing short-term loans to their users. There are chances that your lending experience might not go as expected, and you might face some issues such as misleading information, irresponsible lending practices, and unfair fees. In such situations Lending Stream offers refunds. It is the compensation offered to the users by the company as a result of any issue during the lending process. In this article, let's explore all the details of Lending Stream, including how to apply for a loan, what loans they offer, their refund policy, and much more.
What is Lending Stream?
Lending Stream is an online short-term loan provider based in the United Kingdom. They are a part of GAIN Credit LLC which is considered to be a subsidiary company of GAIN Credit, Inc. Lending Stream is known to provide short-term loans since 2008. They consider themselves as the better alternative to Payday Loans as instead of offering repayment in one month, Lending Stream offers repayment terms of 6 to 12 months on loans up to 1500 pounds.
What Loans do they Offer?
The minimum loan provided by Lending Stream is 50 pounds and the maximum loan offered by them is 800 pounds for new customers and 1500 pounds for returning customers. The loans are offered for a certain period and the repayment has to be done in that period. The minimum term for the loan repayment is 6 months and the maximum is 12 months.
How to Apply for the Loan?
Applying for a short-term loan through Lending Stream is very simple, you just have to follow some steps.
First, fill out the application on their website. Fill in your personal banking and employment details. It will hardly take 5 minutes. Make sure that all the sections of the application are filled.
The submitted application is then run through their algorithm which determines how much loan you can borrow after analyzing all your account details and circumstances. Most of the time they give you an instant decision.
Once the loan is approved it will be sent to your account in over 90 seconds.
Then you have to choose the method of repayment. There are two ways to do the repayment. One way is that the amount will be deducted from your account automatically on the due date. The other way is to do individual payments online or to call them for the repayment.
What are the Eligibility Criteria for Lending Stream?
There is an eligibility criterion for applying for a short-term loan from Lending Stream. The following conditions must be fulfilled to get a loan from them:
You must be a resident of the United Kingdom.
You must be 18 years old.
You must be getting regular income.
You must have a proper job paying you 400 pounds per month.
You must have a bank account and a debit card.
Lending Stream Refund
Sometimes the money lending procedure does not go as you have planned. The loan you applied for might not get approved or even if it gets approved it might be unaffordable in which case the company owes a refund to the customer. In case of any issue or inability to conduct a proper affordability test, the company will be responsible for compensating you.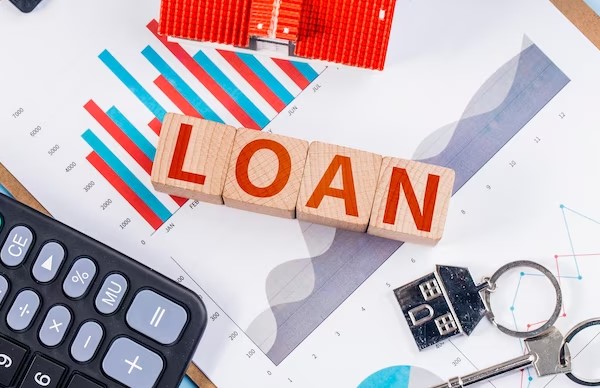 When to Claim for a Refund?
The instances when the borrower can claim a refund are when the lending companies follow irresponsible lending practices. This includes conducting proper affordability assessments before granting a loan. Such lending practices include:
Without reassessing your financial situation, the amount borrowed increased loan by loan.
Without reassessing your situation, the loan was extended every month.
Due to the repayments, you were unable to pay for essentials such as rent, bills, etc.
To pay for the loan you had to borrow a loan from another lender.
The lender did not notice the change in your income from the time of taking out the loan and repaying.
The lender did not even confirm from you whether you will be able to pay for the loan.
They did not check your credit record before lending you the loan.
They did not verify your stated income.
Even if you did not mention any of the debts or income in the application, Lending Stream should have checked and verified your credit record, they should have checked if their income is consistent or not before lending them the money. If Lending Stream fails to assess all these factors and lends the money anyway then the borrower can claim for a refund.
Process of Claiming for a Refund
To obtain a refund from Lending Stream, follow the following process:
Gather Evidence to Claim a Refund
The first and most important step for claiming a refund is to gather all the necessary evidence. This includes all the required documents, bank statements, and loan agreements that will support your refund claim.
Contact Lending Stream
Contact Lending Stream through their website or phone number or you can visit them in person. Inform them about your complaint and claim a refund. Provide them with all the supporting evidence supporting your claim.
Forward the Complaint
If Lending Stream does not respond to your complaint, then forward your complaint to Financial Ombudsman Service (FOS). FOS is an independent organization responsible for handling any disputes between the borrower and the money-lending financial institutions. They ensure a fair assessment of the matter and make a decision accordingly.
Seek Legal Help
If the case gets more complex and out of your hands then it is advised to consult with a consumer rights lawyer. They can provide you with the proper legal advice and the process of how to handle the situation legally.
How Long Does Lending Stream Take to Pay the Refund?
According to the rules, Lending Stream should take 8 weeks to reply to a complaint but sometimes they take longer than that in such cases the complaint is forwarded to Financial Ombudsman. The time taken by the Financial Ombudsman to reach a decision depends upon the complexity of the case. Some people are lucky enough to get a reply and refund in a few weeks but for others, it might take longer than that.
The Bottom Line
Lending Stream is an online platform responsible for providing short-term loans to its customers. They provide minimum loans of £50, maximum loans of £800 for new customers, and £1500 for returning customers. The repayment duration is between 6 to 12 months. Borrowers can claim a refund in case of poor lending practices and the incapability of Lending Stream to assess the affordability of their borrowers. Lending Stream should make sure to verify the bank details, credit records, and income of their borrowers before lending them the loan. If Lending Stream fails to respond to the complaint, then it is transferred to Financial Ombudsman Service (FOS).
Frequently Asked Questions (FAQs)
Some frequently asked questions about the lending stream are:
What does Lending Stream offer?
Lending Stream offers an alternative and better lending experience than Payday loans. They offer easy repayment in 6 to 12 months. They help you get a loan even if you have bad credit.
What Information Do I Need to Provide to Lending Stream for a Refund?
You just need to provide your personal banking details along with the loan agreements and any other document that can support your claim for a refund.
Why Should I Choose Lending Stream?
Lending Stream should be chosen for borrowing money as it offers quick decisions, fast cash transfer in only 90 seconds, it is affordable as it offers repayment in over 6 months and it provides a 24/7 online simple application on its website.