A recent report found there were 1.56 million realtors in the US in May 2022, and each one of them needs help with their marketing. While they may be experts in selling homes, realtors don't know how to find and attract potential buyers as effectively as experienced marketing professionals.
This is where you come in. You can set up a real estate marketing agency and help realtors grow their businesses, and you can enjoy making lucrative profits in return for a job well done.
Ready to get started? We thought so. Here's what you need to know about starting and running a successful marketing agency in the real estate sector.
Create Your Brand
You need to set yourself apart from other real estate marketing agencies, and this means having a noticeable and compelling brand. Not only will this help you stand out from the crowd, but it will show you are a professional company that understands how to market itself, instantly giving you credibility with potential clients.
You need to decide on your company colors, slogan, and logo, and make your branding consistent across every medium, including print, your website, and social media platforms.
To get the best results, you can hire a firm that specializes in creating Real Estate Photography Logos. This will help you design a brand that catches the eye and stays long in the memories of your target customers.
Decide Which Services You'll Offer
As a small business, you'll be wary of spreading yourself too thin and you won't want to provide more services than you can handle at any one time. However, real estate agencies will expect you to provide some core services, such as search engine optimization (SEO).
You can then decide if you want to enhance your offering by handling pay-per-click (PPC) campaigns. You can also look after your clients' social media profiles.
The key is to ensure you can provide each service to a high standard. If you don't feel you can do this yourself, you can outsource some of the work to freelancers. As long as they are professional and excel at their work, this can be a cost-effective way to scale your business.
Identify Your Prospects
There may be a real estate agency close to your location, and this could be your first prospect. In fact, as there are so many realtors, you might find there are plenty of potential clients on your doorstep. However, you'll need to think bigger than this if you're to build a business that will be successful over the long term.
After all, there is likely to be competition from other marketing agencies and clients could come and go. By looking outside your local area, you can partner with realtors from all over the country, and even worldwide.
Finding prospects can be as straightforward as searching for them in online directories, or looking at real estate ads that pop up on the internet. After noting the company's details, you can get in touch and explain how you could help them with their marketing efforts.
You can also meet prospects at networking events, or find them online on social media forums. The more prospects you can find and contact, the more chance you have of landing new clients.
Develop a Marketing Plan
Since you're selling digital marketing for real estate services, you need to ensure your own advertising plan is first-rate. If you are using a paid ads strategy, your images and messaging need to be attention-grabbing and instantly impress customers. Your SEO content should be engaging and informative and provide value to clients, encouraging them to get in touch.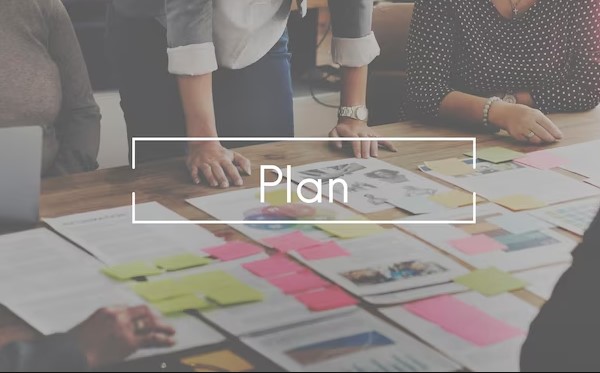 Don't forget to make sure your website pages are easy to read and navigate. Your site should also explain why you should be the number one choice when it comes to real estate marketing. This is no time to be modest.
When you combine all these elements, you'll be displaying your expertise and showing clients that you are an outstanding real estate marketing agency.
Exceed Client Expectations
Attracting clients is only one part of the equation. Now you need to keep them. Rather than looking for your next sale, focus your efforts on delivering excellent service to your current customers.
If you exceed client expectations, they will both be more likely to stay with your company and recommend your services to others. You can also ask for testimonials that you can post online, helping to bring in more business.
Offer Easy Payment Plans
When a client is busy running their real estate business, they don't want it to be a difficult process when it comes to paying your invoice. Furthermore, if they feel it is a hassle, they may decide to cancel your contract and move to a rival marketing agency.
To avoid this issue, offer easy payment methods such as a recurring monthly fee that is automatically paid electronically each month. Your client will appreciate the convenience, and you'll have peace of mind that the payment won't be late.
Start Your Profitable Real Estate Marketing Agency
There's no doubt that starting a real estate marketing agency can be both personally and financially rewarding. To get ahead of the competition, ensure you have a strong brand and offer the most sought-after real estate marketing services. It's also vital to deliver above expectations and to provide simple payment plans for your clients.
We know you'll be eager to start your new real estate marketing business, but check out some more helpful tips in our Business & Finance section before you go.