Our world is often referred to as a global village due to the easy access to internet and social media apps. These apps offer us the freedom to communicate with our loved ones without any upfront costs. Recently, a new app called BeReal has emerged in the social media landscape. BeReal is a convenient way to keep up with your friends' lives without having to bother them with texts or calls. However, some users have raised safety concerns and questioned how BeReal generates revenue. In this article, we will explore the mystery of how BeReal, with its famous slogan "Your Friends for Real," provides a hassle-free sharing experience without charging anything. Let's dive into the details and learn more about what the BeReal app is all about, how BeReal makes money and what is it?
Insights of BeReal
Did you know that the average person spends nearly five years scrolling through social media? That is more time than we spend eating or even exercising. We all are just sucked into endless scrolling. This meaningless scroll brings a certain level of dopamine to the users at the cost of their precious, valuable time. BeReal's fundamental strategy is to find balance in a digital world.
People might want to know what BeReal is, and how does BeReal work? Let's simplify the mystery of this app. BeReal is the innovative app of Alexis Barreyat and Kevin Perreau, released in 2020. This French app's mission lands on being the antidote to traditional and filtered social media. BeReal is determined to express authenticity by encouraging its users to post a front and back pic from their camera every time they receive a BeReal notification.
It sparks a genius relationship among users as you can post any mundane activity happening in your life. BeReal cancels out the filtered, well-portrayed image of people on other social media apps and assist users in living an authentic real life. This app is available for both Android and Apple users. It gives a fun way for people to respond to a wide range of topics through real-time instant pics and short videos.
The Real Deal: How BeReal Makes Money
This app allows its users to embrace their unedited life and share it with family or friends. Merely because of this simplest feature, BeReal has gained humongous popularity among Genzs. One may wonder that this app must have some strong, wealthy investors behind its success. However, that's not the case with this app. BeReal typically makes money like every other device app or social media platform. Its tactics may differ, but its methods are similar. Let's have a more profound and closer look at BeReal's tactics to make money.
BeReal Make Money by Partnerships
What better way to emerge in the electronic business than connecting with similar platforms? These partnerships contribute to the BeReal revenue stream. BeReal is quite real when it comes to creating profitable and meaningful connections with other electronic businesses. The news is in the air that this connectivity medium has partnered with dating apps, providing its users the opportunity to get their potential partner. While its users get to interact with some good dating options, BeReal earns commission through partnerships with other apps. Chipotle also connected and generated a partnership with BeReal and offered free meals to the first 100 users. Cut to the current progress of BeReal: in 2023, BeReal shook hands with Spotify and Apple Music. This partnership indicated that we may see more of this progress shortly.
By Subscription-based Service
What is the typical functioning of any social media platform or mobile app? BeReal is close to achieving this strategy by providing exceptional basic and premium subscription features. If you find some appealing and beneficial features to access, guess what it requires? The glorified and typical BeReal Plus subscription is a pathway for users' access to additional app features. This subscription is based on a monthly fee after a 7-day free trial is terminated. There you have it—BeReal's another income stream, the monthly fee subscription.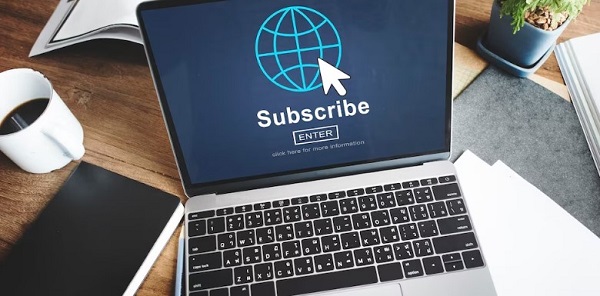 Monetization Strategy
The best-proven way to truly understand the user's behavior is through analyzing the collected information during their interaction. A triggering question must be popping into your head, what kind of data? Where do you think you get those marketing messages from? It may include your contact information, your user ID, your preferences, your posts, your location, and your gender. In short, BeReal sells your anonymous data to businesses for the sole purpose of enhancing marketing strategy.
BeReal Makes money via Advertisement
According to a recent study, a staggering 80% of brands feel overwhelmed by the constant demand for reorganization. In the chaotic web of an electronic world, sponsorship, and advertisement through different means leads to prime reorganization. BeReal understands the deep roots of the art of advertisement and gives sponsors access to businesses. Brands can generate and display their sponsored posts regarding their products or services on the BeReal platform. These advertisers are bounded to pay a decided fee for this BeReal. This platform earns revenue from these fees.
BeReal Recap – How Does BeReal Make Money?
There is no denying the fact that we all are hooked to our electronic devices from time to time. But apps like BeReal can assist you in making wise choices and having a productive time. These apps can't provide services free of cost, but they can't put a price tag on fun. Therefore, BeReal is also opting to generate innovative and better ways to generate revenue. BeReal revenue is making money through different streams, including partnerships, a controversial act of selling users' data, and monetization. Since this app is becoming a need for the new generation, it is also dedicated to growing more and expanding its horizon.