Many of you are in the long run trying to increase your credit limit to enjoy your purchases more than before. The maximum spending amount allowed by your card issuer company is your credit limit. If you spend more than your credit limit, you can be charged and over the limit fee. However, it will only happen if you have allowed over the limit on your credit card.
Requesting a Citi Credit card limit can instantly boost your buying power and lower your credit utilization to up your credit score game.
Well, it is never too late to ask for a credit limit increase as long as you know the right time for it. Citi usually goes with a soft pull with an initial request to increase your limit.
However, if you demand a higher limit increase, you may have to face a hard pull and get denied if your creditworthiness doesn't match their requirements. Let us show you how you can get a Citi credit card limit increase easily.
Why An Increased Credit Limit Is Important?
For some of you, a credit limit increase may ding your current FICO score because you will find it hard to pay off your bills with higher spending power. If you are smart enough to manage your finances the right way, no one can stop your credit score to reach an excellent level. A credit limit increase will not only increase your credit limit, but it gets easier for you to take loans.
If you don't carry cash with you all the time, a credit card with a higher limit can help you make emergency payments.
Make sure you are careful when requesting a Citi credit card limit increase. You don't know what move of yours can offend the issuers to make them deny your request.
Never request a Citi limit increase if you have already applied for another card's line increase.
Request for a Citi credit card limit increase when you get a raise or a highly-paid job.
Know about your credit history
Keep all your documents handy while applying for a credit limit increase.
Wait for a credit limit increase automatically if you are a regular on-time payer.
Don't be desperate to ask for a higher limit. Be content with what they are offering to prevent a hard pull.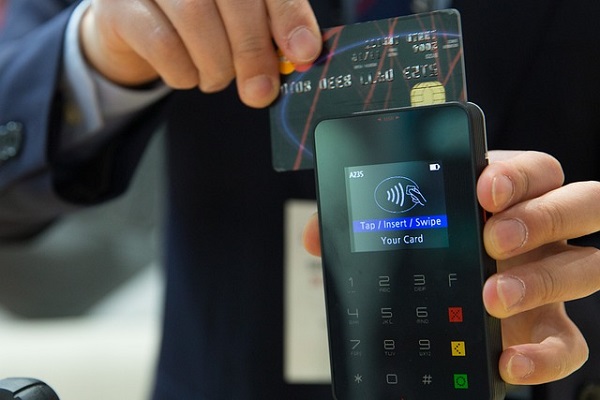 How To Request For A Citi Credit Limit Increase
There are different methods through which you can apply for a Citi credit card limit increase. The following details are the three major methods for requesting your increase.
Online
The first thing you have to do is visit https://online.citi.com/US/JSO/loginpage to sign in to your account.
Enter your username and password. It is better to click on "Remember my User ID" for easy signing in.
In case you forget your password or username, click on the relevant link below the login box and reset your username or password.
Once you have logged in to your account, look for the "Services" section.
Select "Request a credit limit increase" in the card management section. Enter your annual income and monthly mortgage.
Confirm your information and submit your request. If your request gets accepted, you will get a congratulatory notification. If you are not satisfied with the increase, you can request more.
Over The Phone
If you do not currently have a registered account or a stable internet connection, then you can request a credit limit increase over the phone. Dial 1-888-248-4226 and provide the customer representative with all the information needed.
Automatic Credit Limit Increase
The way you deal with your finances plays an important role in getting approved or denied for a Citi credit card limit increase. If you are a responsible cardholder who pays his bills on time and keeps his financial status updated, then you can get an automatic limit increase without any struggle. Just keep everything managed and you will get what you are waiting for.
Customer Support Services
Online Technical Assistance
1-866-422-3091
TTY: 1-800-325-2865
Lost or Stolen Credit Cards or General Account Information
1-800-950-5114
TTY: 1-800-325-2865
Outside the U.S. — Call Collect
1-605-335-2222
Credit Card Application Status
1-888-201-4523
TTY: 1-800-325-2865
Servicio al cliente español
1-800-947-9100
TTY: 1-800-325-2865
Payments by Regular Mail
Citibank / Choice P.O. BOX 90010379 0 0 1 0 3 7 Louisville KY, 402904 0 2 9 0-10371 0 3 7
Payments by Regular Mail for Citi Business Cards and Thank You Rewards
CitiBusiness® Card P.O. BOX 90010379 0 0 1 0 3 7 Louisville KY, 402904 0 2 9 0-10371 0 3 7
Overnight Delivery / Express Payments
Citibank Express Payments 6716 6 7 1 6Grade Lane Building 9, Suite 910 Louisville, KY 402134 0 2 1 3
Overnight Delivery / Express Payments
CitiBusiness® Card Express Payments 6716 6 7 1 6Grade Lane Building 9, Suite 910 Louisville, KY 402134 0 2 1 3
General Correspondence
Citibank Customer Service P.O. Box 65006 5 0 0 Sioux Falls, SD 57117