If laying pipe is one of the construction jobs that you do plenty of, then investing in a portable trenching machine is a worthwhile money saver.
These small tools at home will save you funds for other expenses. There are a few advantages to renting, but once you look at the bigger picture, then focus your business on the lucrative pipe-laying business, it's pretty obvious buying your own machine is the way to go.
There Are Different Kinds Of Trenching Machines
Each different type is a little better at digging one kind of trench than another.
The chain trencher is one that has a large chain, similar to a chain saw for cutting wood, that does the work.
This is the most popular for hard soils with plenty of rocks, cuts deep and narrow so it's easier to fill in, and changing the depth of the trench is as easy as tilting the boom up and down.
The portable trencher comes in a chain model or blade but doesn't go as deep as the sit-on models. It's primarily used in landscaping, gardening, or laying irrigation pipes. It wouldn't be a good option for laying a deep sewer connection, or pipes more than about 3 ft.
Below the surface. They are quite handy though, cost much less money, and can be brought to a job site in a small truck without a trailer. Because of their portability, they get used extensively at many construction sites.
There is also a wheel trencher that can cut even the hardest of rocky soils and has tires similar to a large rototiller.
A wheel trencher goes much more rapid than the chain trencher.
The cutting wheel lasts longer when used in hard terrain compared to the chain trencher. This makes it less expensive to operate over the long term.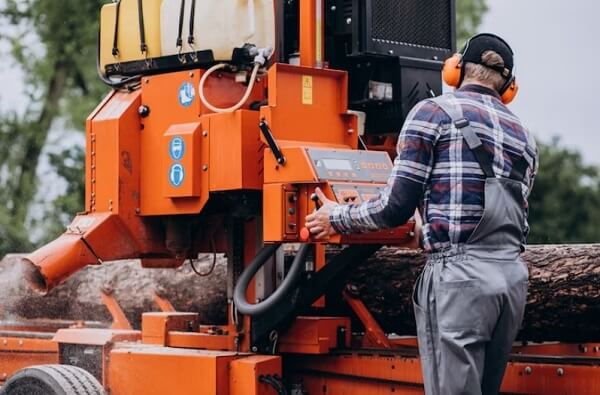 When Renting A Trencher Beware Of These Things
If you plan on renting a walk-behind trencher to try one out before you purchase, make sure that it comes with good traction tires.
The reason for this is that once you hit some wet grass or mud, a smooth, worn-out tire, will just slip and never progress.
The machine can also have problems going deeper than about a foot because of the same problem, slippage.
Another common problem, believe it or not, is many of the mechanics tend to mount the chains or tires backward. When they're on backward the tires tend to slip more, and the chain doesn't cut as it should.
Conclusion
Investing in your own portable trenching machine is usually the best way to go if you have a lot of that kind of work available.
Read More: Using a Box Truck in Business
The rental machines you'll find at most yards are most likely to be worn out and abused to the point where you'll waste more time driving back and getting them fixed than if you just dig the trench by hand.