Do you have an urgent delivery to dispatch? Then the onboard courier service is the fastest courier delivery service that you got. Estimating the urgency and value of your shipment, it receives the utmost hand-carry service from the courier service provider.
In this fast-paced digital world, everyone wants their work done as soon as possible. And in the booming eCommerce and logistics industry, the demand doubles with the increase in customers. That is why the logistics industry has seen immense growth in time-critical courier services rather than standard courier services.
Where standard courier delivery services are cheap and take longer to deliver shipments to their destination, the time-critical courier services are as expensive. The money you pay for using the onboard courier services is worth every penny relative to the quality service you get.
If you are unaware of such time-critical courier services as the onboard courier, you can find out more about it below.
Onboard Courier or Hand-Carry Service
Customers choose onboard couriers for an emergency, and valuable shipments rather than the standard courier services are pretty transparent.
On-board courier services, also identified as hand-carry services, are the fastest mode of courier delivery service. Although in high demand, the onboard courier service is almost an exclusive delivery service that only valued customers undertake. Due to its high price, ordinary customers do not prefer to go for it. Thus, a board courier service is offered by only a considerate number of logistics companies globally.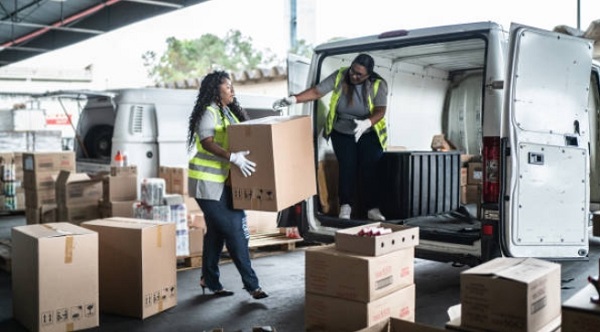 Customers with time-critical and valuable cargo often prefer the onboard courier service for its superfast delivery. It is also known as hand-carry service because your courier is personally assisted throughout the transportation till its delivery to the destined location. Choosing a hand carry service will give your courier a particular preference for immediate and fast delivery. The ride for onboard couriers is usually accomplished via airplane.
Reasons as to why Onboard Courier is so Expensive
The exclusiveness and degree of specialized effort made to accomplish an onboard courier impact the costs of such services. So, let us see below the factors that contribute to the high price of an onboard courier or hand carry service.
Deals with Definite Types of Packages
It's no doubt that you can deliver almost everything via courier services. However, a board courier is the best option for unique, urgent, confidential, and time-sensitive cargo. Time-critical courier services are only valid for specific categories of packages.
This list consists of medical emergency supplies, antique pieces, artworks, confidential military contracts, sensitive legal documents, etc. You can avail of a hand-carry service depending on the type of your package, its value, and other essential reasons.
The uninterrupted transportation chain involved in hand-carry services adds up to the high costs of onboard couriers.
Offers High Priority to the Cargo
Standard delivery services take a long time to make a delivery because your standard package does not receive exclusive delivery options. But if you choose an onboard courier to deliver your invaluable package, considering all the other specifications, your cargo will receive high priority over another ordinary load. You may even get a free pick-up service for the package.
Since hand-carry service typically prefers airplanes for transportation, your package will benefit from baggage at the airport. Considering its size and weight, your package will either remain with the hand-carry itself otherwise will be transported accordingly on time. After reaching the destination, your parcel will be personally delivered to the recipient. Thus, you have to pay a considerate rate for the personal assistance provided.
Fast and Streamlined Customs Clearance
You must have encountered how long it takes for customs clearance for overseas delivery. You also have to pay a high customs fee after passing through multiple cargo checks. But with an onboard courier, your package identified as baggage of the hand carry gets super fast customs clearance. The overall process is accelerated. What was supposed to take days was done within a few hours. Your extra customs fee is also removed as it is proportionately included in the onboard courier rate.
High-Security Support and Real-Time Updates
Getting a tracking link for your standard courier package often takes a few days. However, with an onboard courier, you get personal and real-time updates of the whereabouts of your parcel from the hand-carry itself. Additional GPS tracking is also provided for security and safety purposes.
Personal assistance to your package ensures safety against misplacements, mishandling, and thefts.
Last Thoughts
Conclusively, all the points listed above make an onboard courier expensive. You get quality service for your money's worth. You can now book an onboard courier service via online platforms. You can get instant quotes for your courier if you check out.