Maintaining a healthy cash flow and financial stability hinges on managing your business finances. Your business may suffer if you are unable to manage your business funds or resources properly.
Entrepreneurs who own the 31.7 million small businesses in the U.S. today will tell you that success is a combination of passion, drive, and unwavering dedication. However, it's not all there is to it! Maintaining and building a strong business depends heavily on financial concepts such as budgeting, bookkeeping, and taxes.
Therefore, paying attention to financial details is key to protecting your investment. The efficiency of your practices will not only promote your profits but can also protect you and your employees from compliance issues and legal troubles. In tough times, such as those resulting from a worldwide epidemic, such habits can also provide a financial safety net.
So, to help you in this regard, today we're going to discuss some handy tips that will help you manage your business finances successfully.
Focus on Business Financial Planning
In order to manage your business finances effectively, you need to manage your business finances in the following ways: budgeting, accounting, forecasting, tax planning, and risk management.
Do not delay analyzing accounting reports and financial statements to gain insight into the performance of your business. Being up-to-date with your accounting and bookkeeping will help you set realistic financial goals, whether it's to invest more money into your business (for expanding, hiring staff, or buying inventory) or save for retirement. If you are unaware of accounting practices and want deeper insight into your finances, seek help from an expert with an Accounting master's degree.
Getting organized in advance can also help to reduce tax season stress. Organized records and bookkeeping can help you avoid common tax mistakes. Understand tax deductions (many of the expenses incurred in running a business are deductible), as well as ways to lower your tax burden. Obtain tax advice from a reputable accountant regarding your business's particular needs. Or, check tax guides for the retail and other business industries to learn more about the tax system and make VAT submissions easier.
Accurately Track Inventory
During uncertain economic times, inventory accuracy is imperative. Many businesses are straining to handle excess inventory, while others are dealing with a sudden increase in customer demand. If businesses do not know what they have in stock, both situations can result in lower sales, a bad customer perception, and financial problems.
In the omnichannel era, businesses are seeking to reach more customers, but if inventory is not properly tracked across multiple channels, inefficiencies may arise. The customer who cannot find out that an item they want at the store can also be purchased online may wind up losing a sale, one that could've helped the business move out-of-season inventory.
Take control of your inventory with inventory management software that integrates your in-store and online catalogs.
Know your Flow of Cash
Financial management begins with knowing where your money goes. According to a study, cash flow issues were cited as the root cause of 82% of failed businesses. The situation has been particularly acute during COVID-19.
A cash flow statement shows how much cash was spent and how it was used during a given period. Using this method, you can prevent overdrafts, unnecessary spending, and liquid asset hemorrhaging. You can readily find an online cash flow worksheet.
Update Your Balance Sheet
Businesses can keep track of their assets, debts, and equity using a balance sheet. It is also important to keep the document up to date, and the overall objective is to maintain an equal balance between assets and liabilities. Therefore, you need to update this document regularly as your financial picture changes, as lenders and investors rely on it.
Compile an Income Summary
The income statement examines the overall profitability and loss of a business periodically (e.g. quarterly, annually). If you need working capital or are seeking a loan for your business, this statement will be essential. Business owners with investors or shareholders also benefit from this, as it provides a complete financial picture. Make sure you update it regularly, so it is available if needed. Workable templates can be downloaded at no or low cost. You can use LiveFlow's Google sheets profit and loss template to make the task easier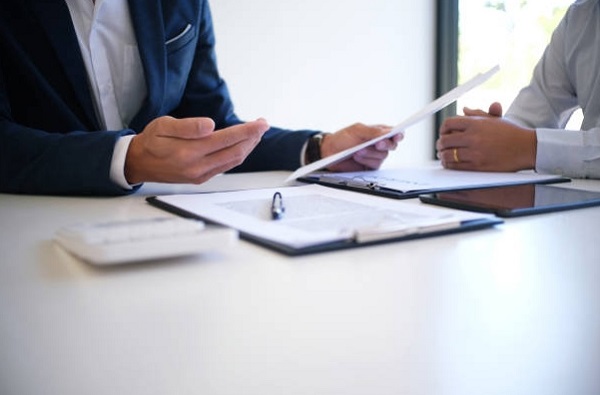 Supply Chain Risk Mitigation
Supply chain disruptions and volatility have impacted retail, restaurants, and the healthcare industry. Keeping an eye on demand and working with suppliers to ensure availability will mitigate risks to product access, ensuring your customers receive a consistent and positive experience.
Manage your supply chain strategies, track existing contracts and orders, and prepare backup suppliers to prevent disruptions from affecting your revenue forecast and projected sales. Think about how you may need to track additional business continuity costs in the future as you analyze your overall business and supply chain plans.
Streamline your Payroll Process
Small businesses can have difficulty making payroll, even when they generate enough revenue. If your payroll process is optimized, you can improve your cash flow, which makes it easier to pay employees each month.
Also, make sure you select a payment schedule that follows your state's requirements and gives you and your team the most financial freedom. Your staff deserves to be paid as frequently as possible, so an ideal pay schedule corresponds with when you have cash coming in. The sooner employees can receive their paychecks, whether it's weekly or instantaneous, the better they are able to make financial decisions.
Final Words
These are some of the easiest ways to manage small business finances and keep your business running smoothly. Most small business owners already juggle a lot of responsibilities. Growth opportunities can be completely stifled by a delay in funding or protracted approval processes. Therefore, it is imperative for the growth of your business to manage your finances effectively.