In the last decade, more and more homeowners and renters have been investing in smart home automation tools to ensure they can automate their homes, have a better understanding of their electricity usage, and create a more comfortable and safe environment at home.
What is Smart Home Automation?
Home automation is not just about using "smart" appliances; in fact, it's all about allowing the right technology to work for you so that tasks around your house are performed automatically or effortlessly with a touch of a button.
Smart home automation is made possible through a number of devices, apps, and equipment that work together to sync up all the things that matter to you in your house! From lighting, security, climate control, or entertainment systems, smart technology can do it all for you. Here are some of the best smart home automation tools available:
Smart Thermostats
If you're looking to get started with smart home automation, look no further than your thermostat. A smart thermostat is arguably the best place to start because it can result in huge monthly savings on your energy bill and reduce carbon emissions by 5-15%. It only makes sense that you would want a system that does what it promises.
The best smart thermostats can provide you with a way to control your temperature from anywhere in the world, while also allowing you to set schedules and timers for your heating or cooling. Some of these systems will even learn about your habits and preferences over time so that they can take the guesswork out of your monthly energy bill. The Nest Learning Thermostat is one of the best smart thermostats on the market today.
Smart Home Security
If you're looking for smart home automation for your security system, there are a number of different options available to you.
Some security systems will give you the ability to control things like door locks and lights with your phone, while others can provide cameras that allow you to see what's happening at home even when you aren't there. While Nest's claim to fame was its smart thermostat, the Nest Security System is also a contender for being the best smart home security system on the market.
Lighting
Nothing makes a room feel more welcoming than a well-lit space. Choosing lighting that is functional and energy-efficient can give your home a beautiful look while keeping you safe and saving you money in the long run. Smart lighting systems can let you adjust lighting with Alexa, Google Home, or through your phone.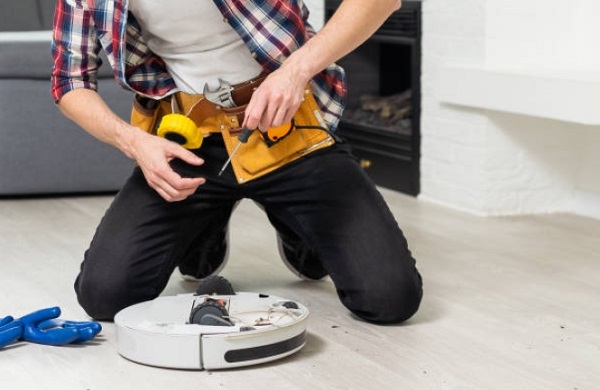 Smart Locks
Another home security must-have, a smart lock can provide you with peace of mind that your home is safe when you're not around. Some of these locks allow you to create virtual keys for guests or family members so that they can enter the house even when you aren't there. These are also perfect for those who constantly find themselves forgetting to lock their doors and windows.
Smart Plugs
If you're not ready to invest in an entire smart home security system, there are plenty of options available for individual products. One way you can get started is through smart plugs that allow you to control your appliances by syncing them up with your phone or Alexa. This is a great way to make sure lights and sound systems are turned off even when you aren't home.
If you're looking for smart home automation tools to simplify your life, start at the top with a smart thermostat and work your way down. Once you have these systems set up, it will be easy to automate everything in your house without having to lift another finger.