There's only one option in the fashion industry to have and that's sustainable fashion. To save the planet, and maintain enough resources to last while protecting your human rights, the fashion industry will have to make a change from being toxic to being more sustainable.
Retailers, manufacturers, and suppliers must do their part in creating this change.
Sustainable Fashion Demand
To get a high turnaround and low cost in the fashion industry, they have to create toxic and fast fashions. They have to do this so that they can meet the demands of their customers and make a profit. They create these clothes with no regard to the effect they will have on the environment.
But, with new trends emerging, customers are more aware of these practices. They're also demanding that manufacturers pay attention to ethics.
What is Sustainable Fashion?
Besides producing fashion that is better for the environment, fashion companies are now doing a complete change in how people see and consume fashion. So, instead of creating fashion faster manufacturers, retailers and customers are opting to go slow.
Slow fashion allows the manufacture of clothing in a manner that respects the environment, people and animals. A top nonprofit environmental research shows that rather than making fashion for profit by using speed. Companies should go slower so that they can test and invest in their products.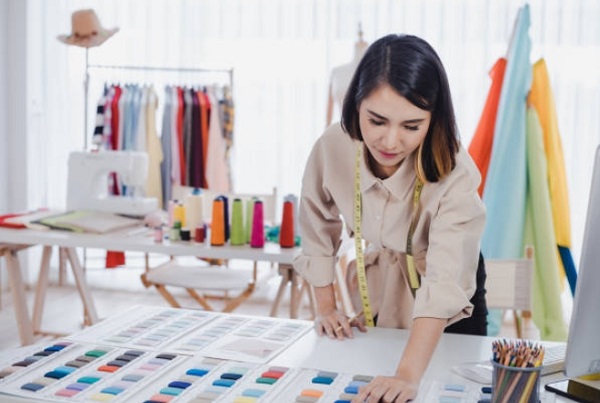 Governments should also emphasize the use of sustainable fashion. They can do this by using tougher regulations and restrictions. They should not allow the fashion industry to move their company overseas. Whether to curtail production, create pollution, or break labor restriction laws.
International authorities should also have restrictions that must be adhered to by the fashion manufacturers. This will help to avoid getting locked down.
Becoming a Sustainable Fashion Brand
To become a sustainable brand, you must accept all parts of the value chain. Not only should your brand be a slow one, which limits its emission and has low wastage. It should also promote the benefits of sustainable work practices, such as the restoration of the environment.
Your company should also promote equity in salary, gender equality and invest in sustainable standards. According to GetSmarter, "A sustainable business agenda is no longer a nice-to-have. Instead, it's become a critical tool for remaining competitive in a changing marketplace."
Below are some of the best practices you should follow when building a sustainable fashion brand.
Planning – In planning for any business, you should do research and extensive planning. Before launching, you should ensure that you think through all your business practices. This will help to ensure that they are achievable and can be maintained.
Consider the Environment – You can consider building your factory in an area that is free from critical species.
Think about your Resources – Avoid using materials that allow you to use a lot of water, land, and energy.
Considering your Waste – Using eco-friendly packaging is one way of conserving your waste.
Considering your Social Environment – You should ensure that you're living up to your company's mission by helping to grow the surrounding community.
For there to be a healthy planet, there has to be sustainable fashion. Customers are now realizing and changing their habits. Thus companies, especially in the fashion industry, must follow suit.