Every business needs a sales force. Customers respond well to personality and relationship building. Because of this, you need the best salespeople to grow your company. But, they are hard to come by if you don't know what you're doing.
So, below is a handful of tips for recruiting salespeople that could contribute to your company's success:
Know your Ideal Candidate
Finding the perfect salesperson goes beyond ensuring they have the basic skill sets.
You're likely to receive many applicants. That's why it's essential to specify your ideal candidate. Plan it out. What is it that you'd like out of a salesperson? Identify your preferred qualifications.
Making a plan will help you assess each potential hire over the application process. It will also help you decide whether they are best suited for the job.
Craft a Compelling Job Listing
Once you're set on what you're looking for in a candidate, the next step is to create a job listing. Craft one that resonates with your ideal candidate.
Write some information about your company. Let them know what they can expect from working with your company. Ensure that your job listing is engaging and lays out specific details about the job. It is also a good idea to list down your company's benefits and perks.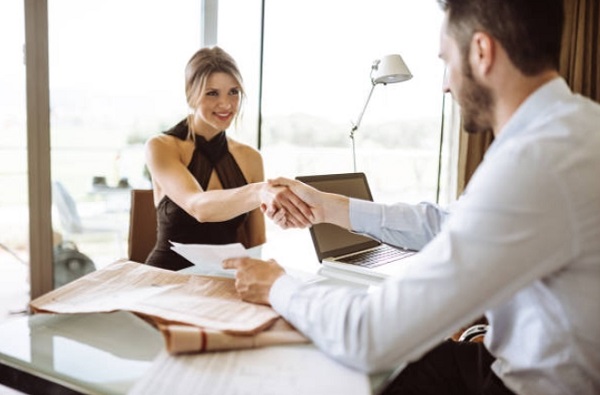 Ask Good Questions
The interview is your chance to determine if the candidate is ideal for the job. During the interview, get to know who they are beyond their resume. Apart from the technical questions, here are some excellent questions you can ask:
What is your most tremendous sales success?
Tell me about a failed sales opportunity. Looking back, what would you do differently?
How do you deal with customer objections?
How do you look for prospects?
When should you stop pursuing a client?
What is the most challenging part of working in sales?
How long should you pitch?
What made you want to pursue sales?
These questions challenge your candidates to think outside the box. It will allow you to familiarize their capabilities. Asking questions will also help you explore aspects of their personality.
Do a Sample Pitch
The interview is also the perfect opportunity to give the candidate a try. Put them to the test and let them provide a sample pitch. Present them with a topic, and see how good they are at tackling it. With this, you can gauge how well they communicate and handle pressure.
Reach Out to Promising Candidates Immediately
If you have a great candidate in your pipeline, get back to them as soon as possible. Get in touch instantly and schedule the next steps straightaway.
Consider a Sales Recruitment Agency
Recruiting outstanding salespeople is not a walk in the park. That's why you should consider working with a sales recruitment agency. What better way to see things than from a professional pair of eyes?
Sales recruiting agencies are a way for companies to find the best candidates. They will take the stress and guesswork from finding the best professional salesperson.