Art is a beautiful way of expression. Everyone has a creative side in them, and some express it through art. There are beautiful and mesmerizing artworks all over the world. People visit art museums and galleries to view famous paintings. It takes hard work and practice to become a famous artist. You need to develop your art style, perfect it, and then exhibit it. If you are an artist and wondering how to find your art style, read along to know more.
What is an Art Style?
An art style is a combination of technique, medium, and color. For example, some artists may use black and white, while some may use bright colors. While some artists create on canvas, some might use walls. Every artist has a different art style. You may have heard artists referred to as mandala artists, abstract artists, street artists, etc. They are being referred to due to their art style.
You do not develop an art style in the beginning. Initially, you may not know how to find your art style. It takes time to evolve and create your art style. You need to explore, learn, and practice before defining your art style.
How can you Find your Art Style?
Here are seven ways on how to find your style:
Explore Different Art Styles
When you begin creating artworks, the first step is to explore art. Nowadays, you do not need to visit art galleries or museums. You can explore it on Google and social networking styles. Explore different artists from different places. See their artworks, follow them, and watch how they create their artworks. You may even join artist groups and discuss various art styles. The more you explore, the more you will learn about different styles. Every artist has their art style. Do not copy from other artists, but learn from them and create your work.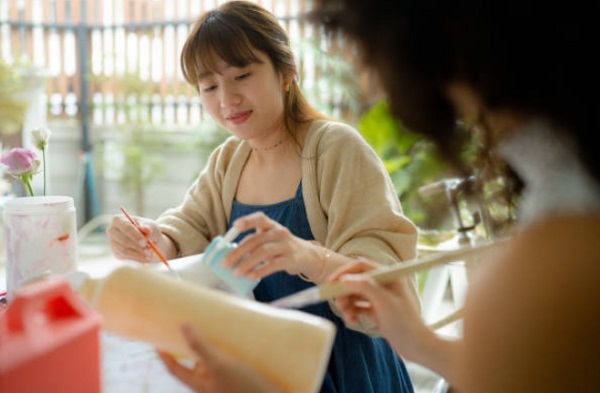 Try Different Art Styles
You do not have to stick to one art style. Before defining your art style, try as many art styles as you want. It will help you evolve and understand what suits you best. It will take some time for you to understand which art style defines you. Even in later stages, if you want to change your art style, you can. Also, you can have multiple art styles. You do not have to keep practicing only one art style for life. Art is about experimenting, and you must experiment with various art styles.
Practice Everyday
When you start exploring different art styles, you may want to try some of them. Of course, your first artwork would not be perfect, but it would be the beginning. If you feel inclined towards any art style, start practicing it. If you want to create your art style and establish yourself as an artist, you need to practice regularly. If you keep skipping practice, you will not be able to perfect your work. It takes hard work to achieve anything, and so does creating your art style.
Take Art Classes
If a specific art style excites you, but you do not know how to practice it, you can take art classes. Learning is an integral part of your journey. Take time to learn and evolve. You can take online art classes or watch art tutorials by different artists. It will help you in understanding the technique and medium used in that art style.
Experiment
When you have explored, practiced, and learned an art style, you can start experimenting. You must experiment if you want to create your art style. You can choose different mediums or different colors. For example, you can use objects instead of paper or canvas to create art. You can add other elements to your work. When you experiment, you will start to understand what inspires you.
Share your Work
It is essential to receive feedback and opinion for your artwork regularly. It helps you in understanding if your work is inspiring or needs some improvement. The best way to share artworks nowadays is to share them on social media. You can create your art page or channel and post your work regularly. It will also help in making your followership in time. Analyze the comments and feedback to understand what works best. You can determine which style is more popular, and then you can create more such artworks.
Love your Work
Before you become famous among the people, you must appreciate your work. You know the best about the hard work and efforts you have put into creating an art piece. So, even though you must be a good critic of your work, you must appreciate and love your work as well. It will help in maintaining your confidence and moving forward. Some of your work may not be understood by other people, but you must not lose confidence. You must keep evolving and creating.
Conclusion
Art is a beautiful therapy, and you must enjoy the journey of your art. You must be devoted to your work and never think less of it. It will take time, patience, and effort to reach your potential. But, you must not give up in between. It is a continuous process of exploring, practicing, learning, and creating. Do not worry about it, because one day, you will find it. All you need to do is to keep on working and believing in yourself.