Microlending is a finance category in which individuals or businesses with a poor financial state get small loans. They can either spend that loan on starting a new business, invest in an existing business, or keep working on some idea. People with low income or no income sometimes need a little push for their business. Microlending comes in handy in a situation like this, when you get a small amount of money as a catalyst. It is good because it is easy to pay off, and the interest value is minimum too.
How does it Work?
Microlending is a quick way for a startup or when you need a little money for your business. It was invented in 1976 when Muhammad Yunus loaned some money to a group of women. The women used this money to make handmade baskets and sell them. This method is now used in many countries as it is not a burden on the lender's pocket and is easy to pay off.
It is pretty standard practice to lend a significant amount of loans to increase the amount of interest. Microlending is a way to avoid this satiation and expand business from a small amount of money. Microlenders usually want entrepreneurs or small businesses to grow and earn profit. The main aim is to end poverty or help people.
Microlending works by setting up a website through which the investor lends small amounts of money. People who want to take loans share their ideas on the website and investors choose the ideas they like. Usually, microlenders take small amounts of loans and lend them to borrowers via banks, nonprofits, or organizations. Once the borrower gets enough profit, it pays back the loan with interest; however, it is never significant.
Risks in Microlending
Microlending requires the internet, and it is pretty easy when you have a good pitch for your startup. But as beneficial as it sounds, there are some risk factors of microlending. Some of them are:
The borrowers need to provide all the information about themselves, like their credit card information, home address, and complete background. It is pretty unsafe to provide all this information to some internet website.
Another risk is on the investor's side as there is no insurance of the borrower getting the profit. Investor often faces collateral damage as they will have no recovery of their money.
On different websites, the interest rate also changes depending on the amount of money and investors. Sometimes it is as high as 31.9% of the loan amount. If the borrower fails to pay back the loan, the interest keeps on increasing. It is a loss as you never know if you will get profit via your business or not.
Inherent risk is another risk faced by the borrower, primarily if various investors fund their idea. The risk factor and interest factor increases with investors. Depending on the lenders' credit qualities, they can decide if they want multiple investments. In case all the investors terminate the payment, the business will observe a loss.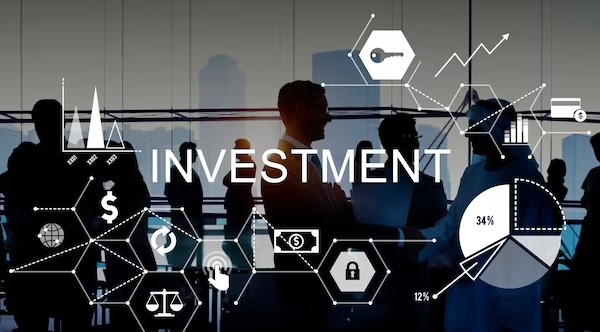 How Much can you Borrow?
In micro-financing, the amount lent is usually small and depends on the area, investor and idea. Sometimes it is as low as $25, but sometimes, it can go as high as $1000; the interest also changes depending on the loan amount.
It also depends on different regions of the world as every country has its currency and interest rate. It shows the amount is relevant and not fixed, and it changes. It is small or significant depending on many factors, but it is usually small. The average microloan in the US is $13,000, or any amount under $50,000 is considered a microloan.
Who Offers Micro-Lending?
Many banks, nonprofit organizations, independent companies such as GillmanBagley, and internet websites offer micro-lending.
Companies give microloans for entrepreneurial purposes and help borrowers start their businesses. Many other websites are also available on the internet that lends a small amount of money.
Microlending is also common in third-world countries or countries with a poor economy. The internet websites help citizens of these countries if they don't get big loans from banks. The purpose is to help small businesses without risking a large amount of money.