Students interested in political science are exposed to the many issues of political science at the senior school level. To do well, you must be aware of current events in politics and acquire knowledge of the historical background that has formed the present.
Furthermore, students must systematically study the topic. It's all about facts and memorizing them in political science. How you present your answers has a big impact on how well you do on the test. Even if you know all there is to know about the topic, if you do not present it effectively, you risk losing points.
This is some advice for students before writing answers in the Political Science exams and tips to prepare for exams.
Bullet Points
Read the question paper and circle the ones to which you know the answers.
Start by answering fill-in-the-blanks, match-the-answers, and objective questions.
After that, go on to 1-2 mark questions. Answer them as simply as possible, making sure that no important points are overlooked.
Keep your response to no more than 4-5 sentences. Don't shuffle your answer; go right to the point. Fill in the blanks using bullet points.
Some Important Things to be Noted
Examiners are given a list of points for each answer, and you will get full marks if you incorporate all of those points in your response.
For lengthy and essay-style responses. Make it a bulleted list of points. You are not being judged on your verbal skills or the length of your responses. Make sure your exam paper includes information that is relevant to the questions. These may be in the form of a phrase or a list of bullet points.
After each response, leave a couple of lines empty. So you may add points to the document that you might have overlooked when proofreading it.
Always double-check your work before submitting it. You'll be amazed at how many stupid mistakes you'll discover.
Before proceeding, you must first make up your mind by reading the following chapters:
Political Science (Political Theory)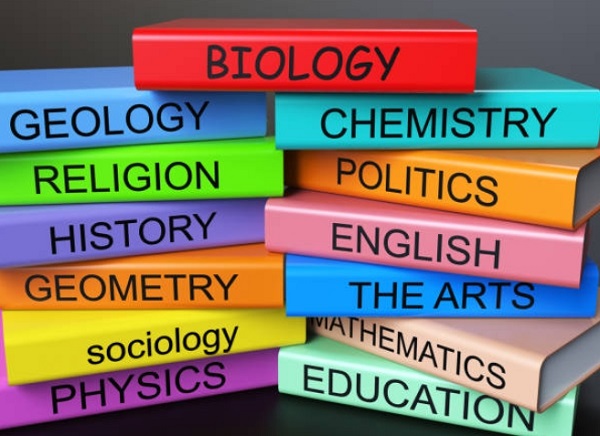 Chapter 1 Political Theory an Introduction
Chapter 2 Freedom
Chapter 3 Equality
Chapter 4 Social Justice
Chapter 5 Rights
Chapter 6 Citizenship
Chapter 7 Nationalism
Chapter 8 Secularism
Chapter 9 Peace
Chapter 10 Development
Political Science (Indian Constitution at Work)
Chapter 1 Constitution: Why and How?
Chapter 2 Rights in the Indian Constitution
Chapter 3 Election and Representation
Chapter 4 Executive
Chapter 5 Legislature
Chapter 6 Judiciary
Chapter 7 Federalism
Chapter 8 Local Governments
Chapter 9 Constitution as a Living Documents
Chapter 10 The Philosophy of the Constitution
Role of Political Science NCERT Books for your Exams
The Political Science NCERT Books Class 11 places a strong focus on the necessity for students to have a thorough understanding of the political situation in every nation, as well as improve their ability to observe and analyze a variety of socio-political situations. Every nation around the globe must ensure that students, who are supposed to be the forerunners of the country's ideals, are well-versed in the workings of their political system. The 11th Class Political Science book provides just that, focusing on subjects such as the Indian constitution, Indian citizens' rights, and how our executive and judicial institutions work. The following are some of the reasons why NCERT textbooks for political science are important reading.
Focus on Real-Life Scenarios
Rather than relying on cold, hard facts and rote learning, NCERT textbooks for political science are designed to urge students to pay greater attention to the country's political events. It aids students in gaining a better grasp of the Indian constitution's true meaning and provisions. The books provide insight into the inner workings of India's political parties and government. Students may also learn a lot about the Indian constitution's real connections
Political Textual Quotations
To encourage more students to read these books and find the chapters fascinating, NCERT has included one article from the United States Constitution in each chapter. This was done to encourage pupils to participate in their learning and to foster an interest in the Indian constitution's terms, terminology, and meanings.
Focus on Every Picture
Most chapters in the two NCERT textbooks for Political Science have eye-catching cartoons that serve as more than just comedic relief. Each of these cartoons is a humorous, honest perspective on current events in the nation, and is intended to teach kids about politics. These cartoons are curious, and they offer thought-provoking questions to the students. These inquiries may be uncomfortable and difficult, but they are, to put it mildly, honest.
Exciting Puzzles
The two political science textbooks were carefully crafted, based on extensive study and the hard work of a group of academics, instructors, and artists. Each chapter concludes with curious puzzles and activities designed to test students' knowledge of political science. None of these activities require memorizing or rote learning. In reality, they simply promote creative thought based on their comprehension of each chapter.
Work on your Weak Areas while Improving your Stronger Ones
A capable student understands the need of working on his or her weak points while developing his or her stronger ones. This exercise will aid you in avoiding the loss of those additional marks that, when added together, add up to a significant amount. Is it true that your writing isn't up to marks? Make an effort to enhance it. If it's not 60 or 70 percent, improve it by 1% then you will get 90%. Don't take anything for granted, and strive to be the best you can be.
Last-Minute Exam Time Management
Stick to your 15-minute reading time limit. Carefully divide your three hours.
Write a summary of your response using recall points, headers, or highlights, and then expand.
For maps, students must match the number of items on the map to the alphabet on the map and the name of the state or nation in the question, then fill in the blanks on the response sheet.
Allow 10 minutes after completing the paper to check your answer sheet.
With careful preparation and dedicated work, students received a perfect grade on this assignment.
Conclusion
Keep in mind that a few more points here and there add up to a higher overall percentage in your Political Science Exams. If you don't take anything for granted, you'll be able to earn those additional marks and the above-90 percent grade you want. Hope the suggestions above may assist you in improving your test results.