Class 9, which is right before the most important exam in any student's life, is also fairly important and tough but provides good fundamentals for the days ahead. It is a known fact that once you after promoted from Class 8 to Class 9, the entire standard of your studies transforms and you are now going to be introduced to a lot of new concepts that are new and are crucial for your studies thereon.
It is important to note here that, unlike the other subjects like Science and Languages, Mathematics is not a subject for you to learn and mug up. Unless you understand and get the ability to solve sums, you are not going to get it down like the other subjects. Having given that introduction in the form of caution, we can now proceed to break down what you would need, to prepare well for Class 9 Mathematics.
Pay Close Attention
As discussed in the introduction, Mathematics cannot be mugged up like the other subjects. You need to really understand everything for you to make good progress. For this, you will surely need a mentor who could guide you any day anytime. Whenever you are stuck with something or you need the perfect explanation for you to move forward. You could do two things in this regard.
First, you could get everything on the first go, by taking the perfect explanation the first time from your teacher in the classroom. You just need to pay absolute attention to how the sum is being explained the first time around. Secondly, you need to maintain a good rapport with your teacher and always have him/her reachable to get through with your doubts and move forward with solving sums without hitting an obstacle.
Become an Early Bird but not a Night Owl
It is a proven fact that your mind is fresh and at its best during the early hours of the day. Always try to gain this fact by starting early in the day. Have your sums lined up (from R S Aggarwal's and R D Sharma's) and ready to go at these early hours, preferably from as early as 5 a.m. to 8.30 a.m. Two hours per day is sufficient to get the concepts perfectly down and you could be hitting the bullseye with this one if you happened to plan these two hours anywhere between the suggested hours.
The Three Musketeers
Although it is a common misconception that Class 9 Mathematics is progressively difficult in nature with the introduction of new concepts and new types of sums, it is mostly an extrapolation of what you have learned in the previous classes. To be exact, it is once again the age-old Algebra, Geometry, and Statistics, but with new additions. While these three are the familiar ones, the crucial three musketeers as we would like to call them, are these topics:- Mensuration, Statistics, and Probability. These form the core of the 9th Class Maths RS Aggarwal Solutions Class 9 Maths Chapter 4 ought to be given more importance than normal.
Go Vedic
Mathematics is all about calculations and those calculations have shortcuts. We have seen that one kid in our class can add faster, multiply at lightning speed and calculate percentages in microseconds by using calculators. It might seem like wizardry but it is relatively a very easy task to pull such magic calculation tricks. Two words,:- Vedic Maths. Catch hold of that typical 50 pager book that would have almost all the tricks laid out for you. Practice is the key here, or else you would end up spending more time pulling off the Vedic magic calculation trick.
Finishing a Month Early is the Norm for Success
Practice is the key to success but revision is the key to retention. You have to finish the Class 9 Chapters well before a month from the exam so that you have time to revise the important questions, and the running notes as well. We all have that feeling before, where we are in that intense moment of writing the answer for a key question and our mind is like "why can't I recall the answer for this question which I had perfectly down like a week ago". We don't want you to get the same question during this exam. Last month should be there for touching upon key concepts that you put a lot of time and effort into perfecting.
Get your Feet Wet with NCERT Material
Now, this is a very crucial aspect that we are pointing out here. Although it is common knowledge now that most of the questions asked in the board exam are based on the class 9 NCERT books, these books are important for the other competitive exams further in a student's life. So, when you get the fundamentals and the core concepts down from the NCERT book, you are setting yourself up for life when it comes to mathematics as this will help you in the long term also.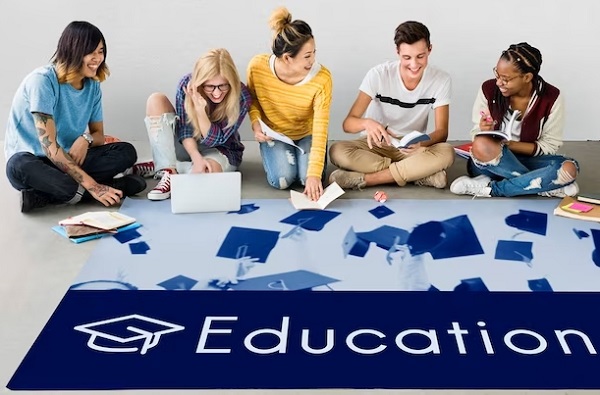 For the Class 9 Mathematics preparation, it is needless to say that this is an integral part of the core study material. As the NCERT materials are fundamentally structured for easy comprehension of complex topics and the way the problems are solved in the NCERT material is way simpler than the other study materials, one can certainly rely on the NCERT to ensure securing good marks in the chief topics of class 9 mathematics.
Conclusion
Preparing for Class 9 mathematics is a unique endeavor. We all know that sinking feeling when someone says "Practice Practice Practice" for preparation for mathematics. Although this is true, we have to be smart about our preparation in this day and age. Segregation to standard formulas, diagrams, and tables, which could be mugged up and sequenced for usage at the right time and practicing solving sums should be understood. Happy solving problems, All the very best.