So you have decided to gain in-demand skills and seek promising career growth. It may be that your organization wants to start a project that requires expertise in artificial intelligence or AI technologies. Or perhaps you are trying your luck in job openings in a more relevant and data-driven job market. Well, whatever is the reason, stepping into the world of AI is a great decision, and registering for an artificial intelligence certificate course can add weight to your professional career growth in the growing digital world.
AI and, its subset, machine learning are the key technologies driving the digital transformation. Both of them are being explored to align the business processes with end-user experience and expectations to earn more profits. AI and its related technologies are redefining the customer experience in numerous ways. It comes as no surprise that the global artificial intelligence market was worth USD 62.35 billion in 2020, according to Grand View Research. Moreover, it is predicted to reach USD 997.77 billion by 2028, growing at a Compound Annual Growth Rate (CAGR) of 40.2% during the forecast period (2021 to 2028). The continuous research and innovation put up by the tech giants are driving the adoption of AI in industry verticals like healthcare, automotive, finance, retail, and manufacturing.
Evidently, it makes sense to start a career in this promising domain. If you are wondering what are the job roles in artificial intelligence, then read on. This article describes some of the top career opportunities associated with artificial intelligence.
Top Job Roles in Artificial Intelligence
Here are some of the top job roles in the field of AI that can help you start a rewarding career.
AI Researcher
An AI researcher is an expert in multiple disciplines of artificial intelligence which including computational statistics, machine learning, and applied math. They possess some important technical skills like parallel computing, knowledge of algorithms, benchmarking, distributed computing, machine learning, computer architecture, and so on. Such professionals conceptualize and explore new ways of utilizing data by building new AI algorithms. In other words, they create and ask questions that AI can answer.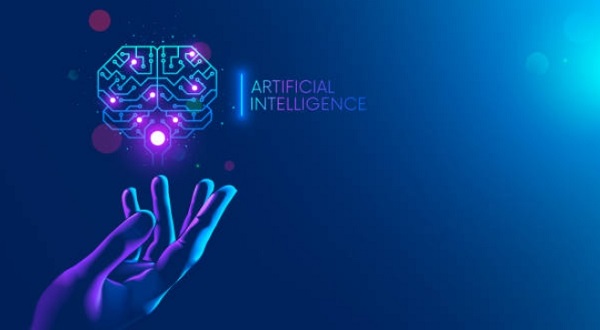 Machine Learning Engineer
Machine learning engineers are one of the highest-paid professionals in the world, commanding an average annual salary of $125,000 in the US. Basically, the design and build machine learning and deep learning models, run ML tests and experiments, and implement suitable machine learning algorithms. As they work with massive data sets, they have strong software skills, know how to apply predictive models, and utilize natural language processing. Companies prefer candidates who have good programming skills, mathematical skills, knowledge of cloud applications, and statistics for their machine learning open positions.
Data Scientist
Data scientists collaborate with senior management and engineering departments to understand what problems can be solved through data and devise possible solutions for them. They research and build statistical learning models for data analysis. The design data modeling processes, build algorithms and predictive models to extract the data, process and clean it, to finally analyze it and draw meaningful insights. These insights then help business leaders to make objective decisions. Data scientists command an average annual salary of $110,000 in the US.
Business Intelligence Developer
Business Intelligence Developer or BI Developer is a professional who develops, deploys, and maintains BI interfaces. This may include data modeling tools, query tools, data visualization, ad hoc reporting, and interactive dashboards. A background in data and business analysis is recommended to start a career as a BI developer. Moreover, you have strong business acumen, problem-solving aptitude along with technical skills like data mining, data warehouse design, SQL queries, various BI technologies, and SQL Server Integration Services (SSIS).
Computer Vision Engineer
As the name suggests, these professionals apply computer vision and machine learning research for solving real-world problems. They use massive data and statistics to accomplish complex tasks and supervised learning as part of the computer vision tasks. They research and implement machine learning primitives and computer vision for their organization, and facilitate the implementation of novel embedded architectures. One can apply for this role if they have a strong understanding of mathematics, calculus, data science, ML libraries, Python/Java skills, image analysis algorithms, deep learning frameworks, and more.
Ready to Start a Career in AI?
As you can see, there are many career opportunities to explore in the field of AI, the above list mentions only some of the top ones. Companies are investing huge sums of money in their AI initiatives and paying lucrative salaries to skilled AI practitioners. So, now is the right time to take advantage of the ongoing scarcity of the AI talent pool and land your dream job by gaining the right skills.
Though people can take different career paths to become an AI engineer, we would recommend you take an online AI training course from a reputed training provider. Through instructor-led training from an industry expert, you will build a strong foundation in Ai and its key concepts like data science, machine learning, deep learning, computer vision, and natural language processing. So, when are you getting on board the AI journey?