No one considers it a secret that the ecology of large cities is far from ideal. Exhaust fumes from industrial plants can harm your health. A modern person spends most of his time at home, devoting this time to sleep, rest, cooking, and cleaning. In order to make your home environmentally friendly, you should remember a few tips.
Use eco-friendly items as much as possible in everyday life, give eco gifts to friends and explain to them their importance.
In the apartment, where it is planned to update the interior or to make repairs, if possible, should not use synthetic materials. Of course, they are easy to maintain, but they can be harmful to health, causing a feeling of general malaise, headache, and heart palpitations.
It's worth taking a close look at your home. For example, such eco-friendly and safe linoleum is made from natural components, but many people want to save money and buy cheap synthetic materials. Vinyl wallpaper, along with plastic windows, emits the most dangerous poison for the human body, which is detrimental to the nervous system. In addition, manufacturers, wanting to give such products elasticity, add special components that can cause liver and kidney disease.
A special role in the creation of the interior plays furniture. Most often it is made of particleboard, which contains resins and phenols. They have an adverse effect on the nervous system and easily enter the body through the skin. Particleboard also contains formaldehyde, which can cause irritation to the eyes and nasal mucosa.
But everyone can make their home environmentally friendly. To do this, you can abandon the use of harmful finishing materials for repairs. The ideal would be to live in the countryside, in a wooden house without a large number of electrical appliances. Everyone is recommended to ventilate the apartment frequently and to conduct wet cleaning. It is necessary to be careful with the choice of building materials.
You can help your relatives and friends to create an eco-friendly living. They will like the eco gifts, and they will appreciate your attention. This can be something funny like a body pillow but from the eco-friendly textile.
I would also like to add some tips and simple steps, by following which your home and home will become eco-friendly: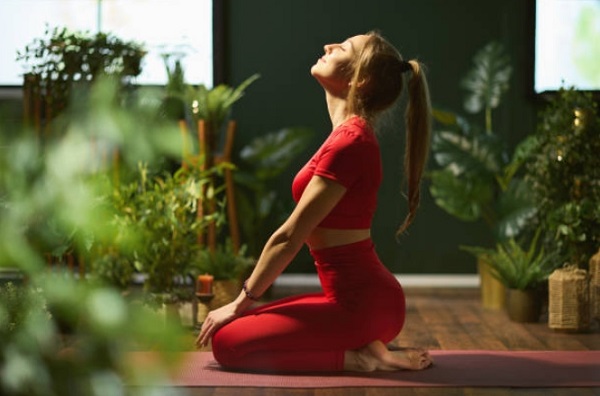 Keep household waste to a minimum. Sort your trash, separate out the biodegradable fractions, separate paper, separate plastic and PET, and more aluminum cans.
If you live in a detached house, build a composting box and compost biodegradable waste. This only appears unaesthetic and complicated at first glance. In fact, you are building soil with your own hands.
Recycle everything as much as possible. For example, you can use an old thing as material for a new one, and it will be no worse than a purchased new one. Breathe new life into old clothes, textiles, furniture, paper and cardboard, aluminum cans, bottles. And if you decide to replace some stuff, then buy eco-friendly items like trendy custom face pillows.
If you are planning to build, it is worth investing in designing a passive house, where the orientation to the sides of the world, as well as thoughtful form, design, and materials, will allow you to use a minimum of heat and electricity.
Choose a home's square footage that fits your needs. Over the past half-century, the square footage of residential homes has only increased. Today, large spaces are becoming a drag-not only because of high rents, but also because they are hard to maintain and hard to care for.
Switch to heating and cooling with a renewable energy system.
Generate your own electricity by installing solar panels in your house.
Minimize your energy use by eliminating unwanted waste. Insulate the house, replace front doors and windows, and minimize heat leakage through the attic and basement.
Turn off all appliances and unplug cords from outlets when not in use, as they can consume energy even when turned off but plugged in.
Keep the use of household chemicals to an absolute minimum (or better yet, eliminate them). Choose laundry detergents, cleaners, and detergents only with reputable eco-labels.
Use baking soda, mustard, lemon to wash/clean dishes and bathtubs. With the help of these simple and natural remedies, you can cope with most impurities.
Use cold water for washing dishes and laundry. If the dirt is small, cold water will do the job.
Use reusable cloth wipes and avoid paper wipes.
Use reusable dishes and avoid plastic and paper plates and glasses.
Usepaper plates and glasses as well as disposable utensils.
Cook and eat at home. Of course, this advice doesn't work if home cooking is something like half-baked dumplings. At the same time, any attempt to cook healthy food at home is more valuable than food bought at a restaurant.
Plan to cook several dishes at once when using the oven to keep it fully loaded.
Instead of buying books, order them online or electronic versions or borrow them from your local library.
Use a shower instead of a bathtub, and reduce the time you spend in the shower. They're also great water savers, with showerheads that turn water into a kind of steam.
Don't let the water run amok – whether in the bathroom, when you brush your teeth, or in the kitchen when you wash food or dishes, turn off the tap when you don't need the water.
By the way, this also applies to the toilet. You don't always have to pour out a full tank of water, do you?
Before you buy something new for the house, check out auction sites. Not just eBay, but sites like olx.com and specialty sites have a lot of things in great condition that is looking for a second life.
Conclusion
I hope this simple guide will be a reason for you to change your home and life in an eco-friendly way. After all, it's quite simple!