More goods are being shipped to more places today than ever before. To keep track of that, your company will want to employ transportation management systems to ship things more quickly and efficiently.
TMS 101
For those new to them, TMS are systems that track shipments from site to site. This data can be kept on computers or uploaded to a cloud, either way giving you and anyone with whom you choose to share this information (for example, shipping partners) a better idea of what's getting sent where and when.
The Many Benefits of TMS
There are many reasons why modern transportation management software have taken off in recent years in Canada and beyond, including:
It gives peace of mind to clients and companies alike. With TMS, shipments can be more easily tracked, which can be a huge relief if you are expecting an important package or vital shipment and want to know precisely when it is supposed to arrive.
The digital nature of these systems make it more cost-effective for businesses to track things.
The streamlined nature of these systems makes it a lot easier to track packages at every step along the way at different geographical locations. Rather than have different package handlers fill out different forms at different stops, this method ensures everything is standardized.
The cloud and online nature of these systems also means that these reports can be sent to you a lot faster than would be the case with paper reports.
These processes are also automated, making things such as billing and documentation more accurate.
Security systems can help ensure this information remains safe at every stop.
All of this enhanced tracking and communication means that packages can be shipped far faster than with older methods. This, in turn, can help cut down on shipping delays.
The data collected from these shipments can be used to review how long different deliveries take and what can be done to expedite and otherwise improve the process.
The Wave of the Future
For all of these reasons, TMS has been embraced by companies in Canada and across the world as being the wave of the future when it comes to shipping packages. Given the faster rate at which packages can be delivered and processed, using TMS is increasingly becoming essential for companies, lest they fall behind the competition. Neither customers nor companies want to be kept waiting for packages to arrive. Faster and more efficient shipping methods will always win out with consumers, and TMS offers that.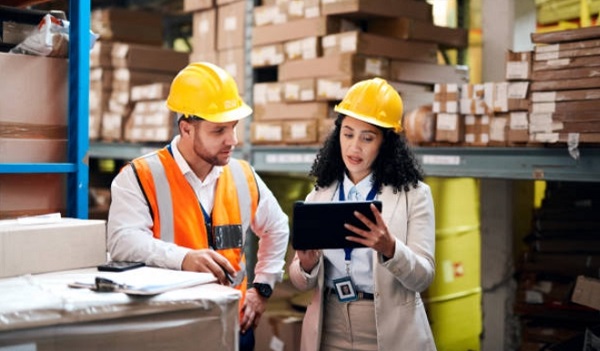 Predicting and Assessing Risk
In addition to actually shipping your packages, TMS can also offer services such as identifying shipments that may be at risk. For example, if you are shipping perishable goods, these services can help track when things were shipped and what their condition is, helping you to avoid spoilage. These systems can also help shipping companies avoid routes that are clogged with traffic during peak hours or have been blocked by road accidents, suggesting alternative delivery routes instead.
Blockchain Compatibility
It seems like every other company is eager to cash in on the blockchain tech craze these days. TMS is yet another system that can indeed benefit from it. Blockchain can help encrypt shipping data, helping keep it even safer. At the same time, this blockchain data can be accessed from different servers around the world, making it that much easier for you to keep track of what's going on with your packages.
Whether you are a shipping company or need packages shipped, TMS can be an invaluable upgrade to your shipping tracking services.