Male pattern baldness is an extremely common condition that generally affects men in their 30s and 40s. This can lead to partial or extensive hair loss, which often progresses with age.
So if you are living with male pattern baldness, you are not alone. In fact, this condition affects more than 50% of men in America at some stage in their lives. However, losing your hair can be a difficult time and can have a big impact on your confidence.
Fortunately, there are now lots of options for men who want to restore some of the fullness of their haircut, and hairline tattoos can help. So what are hairline tattoos and do they work? Read on to find out more.
What are Hairline Tattoos?
Hairline and scalp tattooing is a type of micro-pigmentation that can be used to make your hair look fuller and thicker than before. This non-surgical treatment applies natural pigment to the scalp.
This simulates the appearance of shaved hair. This means that you can use hairline tattoos to add thickness to a thinner hairline. Or you can use it to recreate the appearance of a buzz-cut hairstyle.
So How do Hairline Tattoos Work?
Getting a scalp or hairline tattoo is fairly simple. For the best possible appearance, they should be applied by specialist practitioners who will discuss which design will work best for your look. You may have a lot of questions to ask so the process starts with a free consultation. Once you know the kind of scalp micro-pigmentation your want, this is followed by two or three micro-pigmentation sessions.
During each session, the practitioner will apply natural pigment to your scalp to replicate the appearance of closely shaved hair. These sessions typically last for two or three hours.
You have to wait around 14 days between each session, so the whole process can take around six weeks. Between sessions, your scalp will need time to rest and settle.
Once you have finished, your scalp will need a little healing time to let the pigment really sink in. This takes around four weeks. During this time you should avoid:
Shampoos
Swimming pools
Excessively sweating
Scrubbing your head
Steam rooms
Tanning beds
After that, you're good to go!
How are Hairline Tattoos Different from Other Tattoos?
Despite their name, hairline tattoos are quite different from standard tattoos. The ink used in micro-pigmentation is all-natural and won't fade over time. Practitioners also use much more precise equipment than tattoo artists use. This allows them to deposit a tiny amount of pigment into the top layer of the scalp. As a result, hair tattoos look extremely realistic.
One key question people ask is 'are hairline tattoos painful?' Unlike regular tattoos, scalp micro-pigmentation shouldn't be too painful, although this depends a little on your pain threshold. You may find the process uncomfortable and can ask your practitioner about this before the procedure.
So now you know what hairline tattoos involve, it's time to consider whether or not this is the right option for you. With that in mind, let's take a look at some of the benefits of the hairline tattoo procedure.
Hairline Tattoos are Low Maintenance
If you're looking for a low-maintenance hair treatment then scalp tattoos are a great option. Your treatment will be complete within a matter of weeks and doesn't require a lot of aftercare.
After about four to six years you may need a touch-up treatment but the initial procedure only needs to happen once.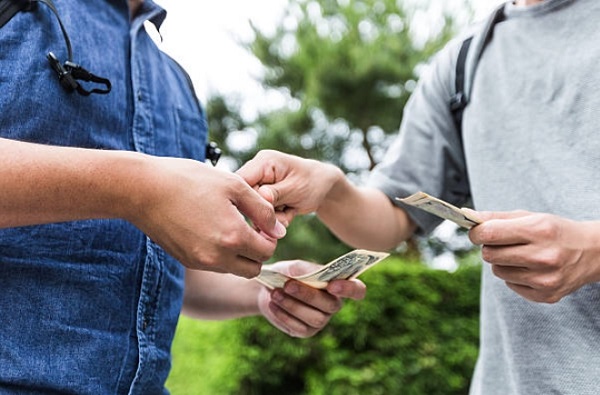 It's an Affordable One-Time Payment
When you are battling male pattern baldness it can be tempting to throw money at the problem. You could spend thousands of dollars on creams and hair-care products that might not work. Or if you want something more permanent like a hair transplant this could cost you up to $15,000.
In comparison, hairline tattoos cost between $1,500 and $3,000. While this is a sizeable sum, this one-time payment offers a permanent solution for a fraction of the cost of a transplant.
The Recovery Time is Quick
Compared to traditional hair transplants, the recovery time from scalp pigmentation is fast. Provided that you follow the instructions of your tattoo practitioner, you shouldn't have to make any major changes to your daily activities. You also reap the rewards of your treatment much faster.
Traditional hair transplants take between four and six months to settle before you really see the results. In comparison, you will be able to see the effects of micro-pigmentation almost immediately.
Over the course of four weeks, the pigmentation will settle and darken a little as well. So your treatment will only become more impressive over time!
Hairline Tattoos are Ideal for Hiding Scars
Depending on the extent of your hair loss, you may decide to opt for a transplant and support this using micro-pigmentation.
Micro-pigmentation along the hairline will help to thicken up the appearance of your hairline. This is a brilliant option to make your hair look as full as possible after a transplant. Hairline tattoos are ideal if you have any scarring to cover up from a hair transplant procedure.
Fall in Love with your Hairline all Over Again
As you can see, when it comes to male hair loss, hairline tattoos offer a great way to restore your hair to some of its former glory. They're low maintenance and are a great way to boost your confidence quickly. So what are you waiting for?
We publish brilliant health, fitness, and lifestyle content every single day. Keep scrolling now for more tips, advice, and inspiration.