Nurses are the foundation of a hospital. They dispense compassion, comfort, and care without a prescription. As a nurse, you have the opportunity to touch the minds, bodies, and souls of patients. They may forget your name, but they'll never forget how you made them feel. Or how well you treated them because of how organized and detailed a nurse you were.
Regardless of the rewards and benefits that come with the profession, staying in the same spot for decades – especially when you've had higher hopes for yourself- may make you feel like you're stuck in a rut.
Even if you are interested in nursing, one thing is clear: it is not for everyone. Some nurses discover they are more suited for positions outside of patient care. Many still enable them to make a difference. Some do not wish to work directly with patients. Others may not want the high shifts or long shifts that nurses often have.
People may prefer to take on an administrative role within the healthcare facility, become an expert at nursing report sheets, and become a trailblazer beyond the emergency room.
Thankfully, the nursing field is embryonic, meaning there are various avenues available in the medical field for nurses looking for a change of pace. Here's a list of all the ways (vocations) you can.
Nurse Practitioner
Nurse practitioners serve either as specialty and primary care providers in various medical scenarios, offering cutting-edge nursing services to patients and families. They may also order tests, perform physical examinations, collaborate in patients' care, and prescribe medications.
The scope of practice for a nurse practitioner varies from country to country and often even from hospital to hospital.
When it comes to educational requirements, to be a nurse practitioner, a doctor of nursing practice degree is required, and in terms of wage, the Dnp salary varies by specialization. Since we're talking about nurse practitioners, the annual income would be up to $104,364.
So, if you would love to advance your nursing career and offer more in-depth care that resembles that of a doctor's supervision with more return on investments, choose this specialty.
Perioperative Nurse
A perioperative nurse, commonly known as a surgical nurse, focuses on post- and pre-operation care for patients. They can manage the tools for operations, set up a surgical room, and apply bandages during surgeries to control a patient's bleeding.
In other words, perioperative nurses use a multidisciplinary approach to patient care, assisting surgical teams and surgeons in caring for a patient during the surgery.
To be a perioperative nurse, you need to have a bachelor's of science degree or an associate's degree and a registered nurse license. You can work in outpatient facilities, hospitals, and surgical centers to assist with operations.
Still, like all other professions, salary varies based on expertise and state. Moreover, the annual salary range of a perioperative nurse is $68,450.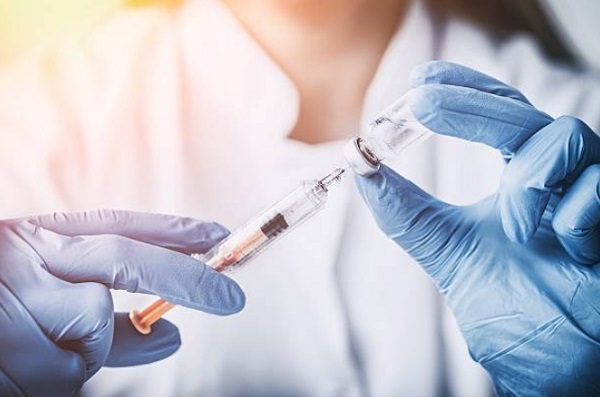 Oncology Nurse
If you are seeking a profession that allows you to care for a patient suffering from critical illnesses with the benefit of educating them and their families about treatments and outcomes, the role of an oncology nurse might pique your interests.
The treatment of cancer and other life-threatening illnesses is what oncology nurses are known for. They help educate patients regarding their remission status and treatment options. They are also responsible for supporting the patients to manage pain and reduce the side effects as they undergo chemotherapy.
These nurses will continue to monitor the patient's symptoms and progress and can prescribe medications as well.
Regarding educational requirements, you need to have at least a bachelor's of science degree or an associate's degree and a nursing license (which is necessary) to work as an oncology nurse. Moreover, oncology nurse jobs pay an average yearly income of $74,090, nearly the same as the intermediate salary of all nurses at $72,300.
Also, the wages of oncology nurses can vary based on certification, specialization, experience, geographic location, and many other factors.
Forensic Nurse
Forensic nurses work with law enforcement agencies to collect evidence from criminal investigations. They can assist in determining the cause of death or inspecting wounds to determine whether fractures result from child abuse, elder abuse, sexual assault, or spousal abuse, to name a few.
Furthermore, forensic nurses assist law enforcement officials in building cases against criminals. They can testify as expert witnesses in court. Nurses must have a BSN and a certificate or MSN in forensic nursing to be considered for the position.
According to the BLS, forensic nurses earn a median annual salary of $53,120. The job market for these professionals is expected to grow by 7% between 2019 and 2024.
Medical Assistant
A certified healthcare professional who performs clinical and administrative tasks in a medical practice is a medical assistant. They have a comprehensive job description. As a medical assistant, you can assist with basic patient care tasks, such as drawing blood samples, preparing patients for examination, and taking vital signs.
Furthermore, you can perform many clerical duties in the medical office, such as scheduling appointments, arranging lab services for patients, and filing patient records. These types of duties can also be performed when working remotely as a virtual medical assistant.
Becoming a medical assistant is one of the quickest ways to enter the healthcare field, making it distinct from good ol' nursing. Medical assistants only need postsecondary education to enter the area, such as a certificate program or an associate's degree.
This job may mean working directly with patients at times. Still, it does not include the primary responsibility of treating injuries and illnesses. Lastly, the yearly salary of a medical assistant is $37,971. Therefore, if you're more into clerical work than catering to patients on a face-to-face basis, this is the perfect role you can pursue.
Conclusion
So you see, the field of nursing is beyond bedside care. There are plenty of options available for those who wish to dabble in the nursing field without having to commit to a specific position – being a registered nurse.
If you're interested in any of the above-said career paths, dive deeper into it by learning more about how it can help you succeed. We wish you a streak of good luck.