Board exam is one of the most important phases of a student's life. If you clear your board exams with flying colors, you will be able to get into a good school, college, or institution. Students take a lot of stress during their board exams. However, you should keep in mind that stress and anxiety will not prove helpful during your board exams. You have to stay confident and motivated and give your best in your exam. You should study smartly for your exams. If you are appearing in your board exams this year, follow these study tips to excel.
Syllabus and Exam Pattern: The first and foremost thing before preparing for your board exams is to know the syllabus of all the subjects. Go through the syllabus of each subject. This will make you aware of the different topics covered in your syllabus. You should also go through the marks distribution of the different subjects. You will come to know which chapter has more weightage and which chapter has less weightage. You can plan your strategy and timetable according to the syllabus.
Timetable: If you study your subjects without following any proper routine, you will not be able to cover your syllabus on time. So, before beginning your preparation for your board exam, make a proper timetable. You should dedicate equal time and effort to all the subjects. Study the subjects according to your timetable. Make the timetable according to your convenience.
Read your Textbooks: If you really want to do well in your board exam, make it a habit to read your textbooks thoroughly. You will get a deep insight into the textbooks and become well-versed with them. You will be able to answer all the questions if you read your textbooks properly. In the case of NCERT mathematics, learn and remember all the formulas by heart. Write them on a paper so that you can easily remember them.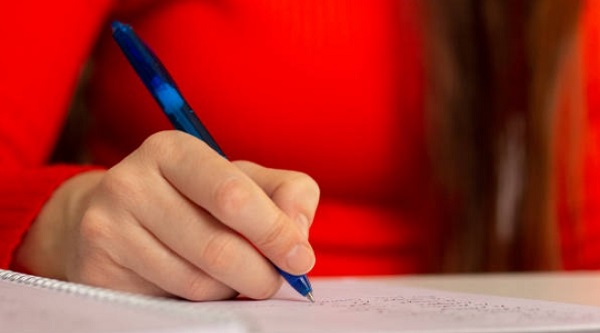 Writing Habit: If you have a habit of writing, you will be able to write in your exam without any difficulty. Words will come to you easily. Practice writing answers regularly before the exam. It will improve your writing skills as well as writing speed. You will be able to write long answers within a few minutes if your writing speed is good. If you are preparing for mathematics, you should solve as many problems as you can. You should be able to solve the problems easily without any difficulty. The habit of writing will also help reduce grammatical errors.
Solve Previous Year's Question Papers: Practice previous year's question papers and sample papers to know the level of your preparation. You will come to know about the important questions that are asked every year. You can also take the help of NCERT book solution to check your answers. Solving the sample papers and previous year's question papers will boost your confidence.
Doubt Clarification: After reading the chapters, if you have any doubts, your teacher can guide you and help you. It is important to clear your doubts and queries before the exam. You and your friends can also form a group so that you can share your questions and doubts. Your friend may be able to clear your doubts. You can also watch tutorials regarding various subjects on the internet if you did not understand a concept or a lesson.
Do not Procrastinate: If you have the habit of keeping your classwork or homework pending, you will get in trouble. Study your subjects on time. If your teacher has given you some classwork, do it on time. This will reduce half of your burden before the board exams.
Use your Time Wisely during the Exam: It is important to manage your time well during your exam. You should utilize every minute carefully. Do not spend too much time writing a single answer. You have to complete the whole paper within the allocated time.
Give some Rest to Yourself: After studying for a long time, you should take a break to relax your brain. Being too stressed can cause anxiety and exam fear. You may forget what you have learned if you are stressed.
Take the Help of Online Resources: Online resources can guide you to construct or frame your answers well. If you need help while writing answers, you can take the help of online resources. This will not only enhance your knowledge but also give you additional knowledge and information.
Board exams can be easily tackled with the right strategy. You have to study smartly along with hard work. Do not let the exam fear affect you. Stay motivated and be confident before your board exam.