Various cities have different wage scales for multiple reasons, including a different talent gap, cost of living, skill standards, and various other factors. The talent gap in the AI area is a global issue that is expanding by the day. After knowing the figures, you will know the actual value of AI Certification.
US – 70% Talent Gap
India – 64% Talent Gap
France – 52% Talent Gap
Germany – 55% Talent Gap
U.K – 52% Talent Gap
These skills shortages have provided individuals with excellent income possibilities. Candidates with strong abilities and knowledge can easily persuade top-tier organizations to pay a premium for their services. If you intend to relocate to one of these locations, you need first to determine how much money these locations may provide you.
The following is a list of countries that require AI and machine learning experts. These are estimated figures- the salary range increases in any country based on combining your experience and skills.
Having years of experience but being unknown about the required skills will not earn you the expected salary. You need to improve your skills with proper courses from time to time to withstand the competition.
United States
When it is about Artificial Intelligence and machine learning pay, the United States is far ahead of the rest of the globe. It is valid for both entry-level and senior-level incomes. By 2020, US tech corporations want to spend more than $1 billion poaching AI talent from wherever they can get it. They're desperate to fill senior positions, which pay an average of $314,000 per year due to a global skills shortage.
Since 2014, Apple has more than doubled its number of AI-skilled specialists and continues to recruit. Other tech behemoths are on the same never-ending pursuit.
Europe
Every country in Europe has a digital skills shortfall, particularly in AI and machine learning. People with AI expertise are in high demand in every central European tech hub, including Berlin, London, Paris, Eindhoven, Amsterdam, and Stockholm.
Last November, Dispatches Europe published an article showing Europe's shortage of digital expertise, with Sweden topping the "Shortage of Talent" list. According to the ranking, Sweden had the most severe IT skills shortfall among its 33 most developed economies.
Germany
According to recent research by consulting firm Prognos AG, Germany could suffer a shortfall of 3 million skilled workers by 2030, with a significant number of them being IT specialists.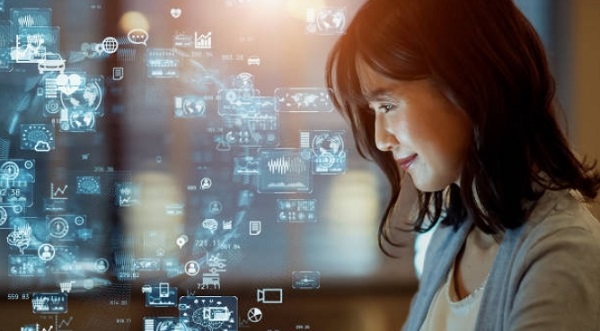 Germany's tech companies are unconcerned about potential job losses due to AI. Even if artificial intelligence developments allow firms to replace even mid-level employees, as some technologists expect, specialized personnel will be required to operate and service the new technology.
The UK
The average gross income for an artificial intelligence engineer in the United Kingdom is £63,508. They also get a bonus of £2,744 on average.
An entry-level artificial intelligence engineer (1-3 years of experience) earns £44,515. A senior-level artificial intelligence engineer (8+ years of experience), on the other hand, gets an average income of £78,887.
Canada
Canada seeks to be a global leader in AI research and development. The country heavily invested in AI research and development and building a framework for AI ethics, policy, and legal ramifications. According to an Indeed Canada analysis, AI-related jobs in Canada have increased by 1,069 percent since 2013.
The top three most sought-after positions were machine learning engineer, full-stack developer, and DevOps engineer.
India
According to LinkedIn research on the Digital Workforce Future, India is a testbed for some of the most interesting AI applications, including farming, healthcare, and recruitment.
As the country is getting closer to becoming Digital India, the IT industry as a whole would require a 50 percent increase in workers with digital capabilities.
According to KellyOCG India, outsourcing and consulting firm, demand for AI and ML personnel has increased by 60% this year. Candidates with a Ph.D. in AI or AI-related technologies are in high need (and rare).
India has a severe scarcity of domestic people with expertise in UI/UX (user interface/user experience), AI, and machine learning. Deep learning has a ratio of 0.53 skilled individuals to open positions, whereas machine learning has a ratio of 0.63.
The average wage of AI specialists in India improves with years of experience, Rs 50 lakhs to Rs 1 crore per annum ($73,000 – 147,000) for those with 2-4 years of experience.
Most AI, and machine learning development cities are Bangalore, Chennai, Hyderabad, Mumbai/Pune belt, and the Delhi NCR region. IT, eCommerce, BFSI, healthcare, retail, and manufacturing are among the hiring businesses.
China
The average artificial intelligence engineer's gross income is 295,090 yuan or 142 yuan per hour in China. They also get a bonus of 12,748 yuan on average.
An entry-level artificial intelligence engineer (1-3 years of experience) is 209,067 yuan. A senior-level artificial intelligence engineer (8+ years of experience), on the other hand, makes an average income of 370,495 yuan.
Frequently Asked Questions about AI Engineer Salaries
Q 1. How much do AI engineers Earn on Average?
As per Glassdoor, the average income for an AI engineer is $116,549 per year.
Q 2. What is the Average Compensation for an AI Machine Learning Engineer?
According to Indeed, the typical income for an AI machine learning engineer is $150,300 per year.
Q 3. What is the Hourly Wage for AI Engineers?
The average hourly compensation for AI developers is between $42 and $50.
Q 4. What is the Average Compensation for an AI Engineer in the United States?
In the United States, the average compensation for an AI engineer is $111,187 per year, or $53 per hour if you work freelance or on a contract basis.
This is the salary range offered for Artificial Intelligence Engineers in different countries. We feel the salary figures have equal potential to motivate you to enroll in an AI course and get a certification today to step towards a successful career path.