So you've started your own financial advisory business, and it's hitting off quite nicely while you're getting a few clients here and there, but now you're thinking of getting serious and trying to grow your business to be a legitimate company. The only problem is how to go about it?
While it may be a scary process, especially if you've never grown or made a business on your own, you may have a lot of questions about how to grow your business. Luckily for you, many have walked this path before and been through what you have, and thanks to them this article can exist. Here are 7 tips from experienced individuals to help you on your journey.
Create an Appealing Website
The website is often where your first impression will be made, how potential clients will find you, and how you will contact other individuals or candidates for your hiring process if it is not just a freelancer business. Because of this, you'd want to make your website unique, appealing, and easy to find and access.
This can be done easily by improving the SEO of your site, just by making it more unique and including keywords that will pop up when people are searching for your type of site. If you can't do it alone, you could always search for a professional website builder and tell them your ideas to have them build a custom, unique, website for your financial advisory business.
Focus on Quality
If you've heard the saying that quality is more important than quantity, it's because it is true. When clients are looking for your work and seeing what you are capable of, they are looking at the quality of your work. Sure you can help 100 people, but if you only helped 1 of those 100 reach their goals perfectly and make a lot more money, did you help 100 people in a great way?
Focus on each client individually, helping and ensuring that their goals are being met. Thus you can show that you have provided a great quality of work to others, helping them exceed expectations, and prove that you are worthy of their time. And not just trying to make money by taking on as many clients as possible without fully helping them properly.
Build an Opportunistic Network
When people talk about their network, a social network may come into mind which concerns social media and public pages to post. While not entirely incorrect, there are some differences between a social media network and a business network. Ideally, the business network links like-minded individuals with the same goals or business for them to work together or bring clients together.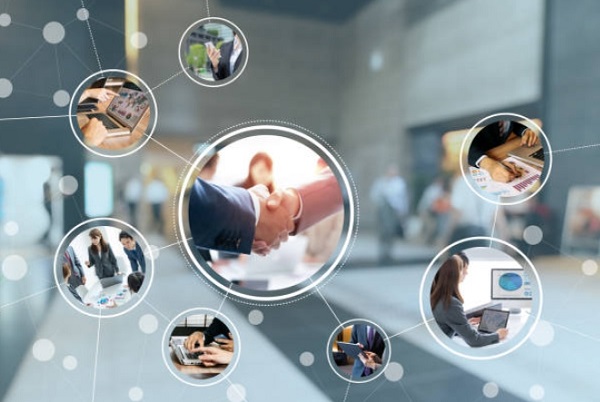 When you have a great business network, it will give you a vast amount of opportunities that allow you to bring in more clients or move clients to a better business that is capable of helping them correctly. While you don't want to lose sales or income, sometimes you may realize what the client is asking you just can't do. And rather than refuse them, it would be better to move them to someone who can help. The other business will most likely do the same for you, and even give you recommendations.
Showcase your Previous Work
Just like focusing on quality over quantity, you should make sure to show your work and how you can assist others in their goals. This should be marked by how much you'd increase their sales, or how much you can make them save. Anything you can do to help them reach their desires in a given period should be displayed and you should be able to answer any questions they have about the process.
You could even request testimonials from your previous clients to talk about how you've assisted them and how great your service was to them. This will give future clients the ability to see what you've done coupled with a statement from the older client about your work, hitting them with the skill and quality of your work along with what your client thought.
Look to Marketing for Assistance
Marketing can be a game-changer in bringing in new clients and growing your business. While you may think marketing can involve placing ads on websites or making your website easier to find, it involves a lot more.
One of the key factors to marketing is your brand and image. How you can display yourself or your business, what you stand for, what you seek to achieve, and how you seek to achieve it. When you have all these facts done, you can easily start to market yourself in ads, pitching yourself to clients, and much more.
If you have trouble you can even seek the assistance of a professional marketer who will walk you through the process and assist you for a fee.
Try using Social media for Advertising
The age of social media is becoming more and more prominent, and while some seek to use it as a way of recreation and fun, to waste time or have a good time looking at funny pictures, others have found ways to use it to either start a business or promote their own business.
While it may be hard to become an influencer and get your business seen by millions, there is no doubt in using social media to help your growth. You can use social media to display your brand and make a much more impactful connection with social media people. You can connect with clients who you've helped, potential future clients, similar businesses, and much more.
This connection shows that you are a social beast working to assist others and have made a public statement about your brand and goals. Plus, social media is an easier way to connect to today's youth than any other way previously.
Plan for Growth and Development
Yes, you want to grow your business and bring in more clients, but have you been planning for the growth and development of it? Bringing in more clients to earn more income is one step of the growth process, you always want more clients and always want to see that you have someone to help. You don't want to finish with one client and wait months for another.
But, you should also keep in mind that if you get an increase in customers, you may want to hire more people. And if you bring in more people, you're going to want to develop these people to do the job just like you can, if not better. As growth continues, you'd also want to increase the development of yourself, the people, and the business.
A good thing to also keep in mind is to set aside some earnings to assist in this development. To grow your company by hiring more people, placing more ad campaigns, or any other process to help its development.