For entrepreneurs, having a facility is important for their operations. Most business owners dream of buying their building. However, the more clever businessmen opt to lease commercial real estate.
Leasing simply means an agreement wherein the tenant pays a property owner for the usage of their asset. The main difference between leasing and renting is the duration. Rental agreements usually cover a short period while lease contracts last longer, which is ideal for business operations. Commercial leases can be complex. That is why we will be discussing triple net lease and some reminders before scouting for potential triple net lease properties for sale.
What is a Triple Net Lease?
There are different types of commercial real estate leases but we will focus on net lease. This type of commercial lease requires tenants to pay a portion of the facility's operating expenses. The landlord charges a lower base rent together with property insurance, maintenance fees, real estate taxes, and other costs of operations. It's like owning the building without having legal title over it. There are also various forms of net lease, including a single, double, and triple net lease.
In a single net lease, tenants only need to pay property taxes on top of rental fees. Meanwhile, a double net lease contract states that the lessee will have to shoulder property taxes and building insurance fees aside from rent. Lastly, a commercial triple net lease agreement includes paying both the rent, as well as the building insurance, property taxes, and overall operating costs.
Recession-proof business owners are the best type of triple net lease tenants. Mostly, these are businesses specializing in fundamental goods and services. A few examples include restaurants, convenience stores, grocery stores, medical companies, and more.
The Benefits and Risks Involved in Triple Net Leases
A triple net lease or "NNN lease" is typically used in the world of commercial real estate. While it is generally used for commercial buildings, this kind of lease can also be used for other kinds of properties. Essentially, the tenant will be responsible for all operating costs of the facility. Take a look at some of the risks and benefits of triple net properties both for the lessee and the lessor:
Benefits for the Landlord
For the landlord, the biggest advantage of triple net leases is the consistent stream of income. This is because lease agreements are structured for long-term occupancy. Because it is the tenant's responsibility to pay the major ongoing expenses, you get more time and money in your hands allowing you to pursue other investments. You also have the freedom to sell the property even if there is an active triple net lease on it. Moreover, the monthly gross rental costs paid by the tenant are separate from the other property expenditures. This offers easy maintenance of account books.
Risks for the Landlord
The downside with triple net leases is that you cannot increase the rent at any point of the contract. Even if the property values in your location grow, you won't be able to benefit from a rent hike. As a lessor, you are obliged to continue the payments left by your lessee should they fail to meet their responsibilities. This continues up to the end of the lessee's contract. You are accountable to look after the condition of your facility and restore it to its best shape before leasing it again.
Benefits for the Tenant
One huge perk in triple net leases is that the rent is lower compared to other types of leases. This is because your payment comes with the responsibility of paying for other major ongoing expenses. And because you're liable for the building's operating costs, you get more control as to what kind of repairs or improvements you want to work on. Furthermore, you can find triple net properties more in high-value areas with higher traffic and exposure. A prime location is favorable to businesses.
Risks for the Tenant
Unfortunately, tenants are bound to pay high costs associated with the property. Prices fluctuate, like insurance premiums and tax rates, yet there is no other choice but to pay them because it's part of the lease agreement. The chances of property damages are also inevitable. Whether the damages are caused by human error or natural disaster, as a lessee, you need to shoulder fees to have them fixed. Also, these repairs are not deducted from property taxes.
Investing in Triple Net Lease Properties
Before beginning your search for triple net lease properties for sale, these are some tips that can help you: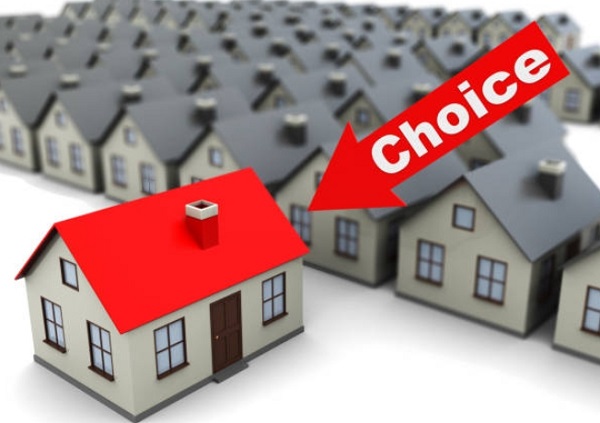 Stick with your Preferred Investment Returns
Triple net leases offer a good return on investment based on different factors such as location, tenant, landlord responsibilities, and more. As an investor, you should have an idea of how much capitalization rate you expect from your investment. Researching the real estate market is a big help before contacting a professional to help you find an investment.
Consult a Triple Net Lease Advisor
Once you already know your preferences, it's best to contact experts in the field. A triple net lease advisor can help you locate triple net lease properties for sale, perform your due diligence, and guide you towards the path of success. Make sure to know the individual's experiences before hiring one.
Compare your Options
You'll be sure to find plenty of great investment opportunities during your search. But be careful not to make decisions lightly. It helps to have data on each property so you can take a closer look at all the details. And once you've chosen a facility to invest in, you can have your triple net lease advisor write a letter of intent to purchase.
Perform Due Diligence
Before closing the deal, having the property checked for due diligence is a must. Hire a trustworthy inspector to review the building and prepare a report about it. If there is an existing lease, you can have the contract checked by an attorney. You avoid the risk of losing your money should the due diligence report reveal any discrepancy.
Is it the Right Investment?
The answer to this is a personal one. A triple net lease agreement can be suitable for you if you're willing to wait for the best tenant that can give you consistent earnings. That tenant should also be responsible enough to pay the ongoing operational costs of your building. However, if you're the kind of investor who wants to take more responsibilities just to get a higher profit margin, then you may want to consider other real estate investment options.