When you're in need of cash but can't access it until your next payday, a payday loan can help to bridge the gap – lending you the money you need for urgent financial emergencies to be paid back at a later date.
Traditionally, payday loans are known as a way of borrowing money for emergencies (e.g. urgent car repairs), until your next payday – hence the name "Payday loans". Unfortunately, this type of borrowing hasn't developed the best reputation in the past, the previous lack of regulation throughout the certain US states enabling some of these lenders to practice poor standards, including overcharging and being unclear on repayment fees.
Thankfully, today the industry is said to have improved, with strong regulations now in place across many US states. However, does the regulation of payday loans vary from state to state? What rules apply for payday lending depending on the state you're in?
Rules for Payday Lending State by State
The rules for payday lending can differ from one state to the next. According to the NCSL, 37 states have statutes that specifically allow for payday lending. Below is a list with just some of the states that allow payday lending, the loan amounts allowed, as well as their maximum loan terms:
Alabama – max. loan amount $500, max. loan term 31 days.
Alaska – max. loan amount $500, max. loan term 14 days.
California – max. loan amount $300, max. loan term 31 days.
Colorado – max. loan amount $500, max. loan term (no max loan term, minimum term 6 months from the transaction date of the loan).
Delaware – max. loan amount $1,000, max loan term under 60 days.
Hawaii – max. loan amount $600, max loan term 32 days.
The rules and regulations you'll have to abide by regarding payday loans will vary depending on the state you're in. For example, the maximum amount of payday loans in California is $300 and $500 is in Colorado. It's therefore important to check what these are before considering this method of borrowing money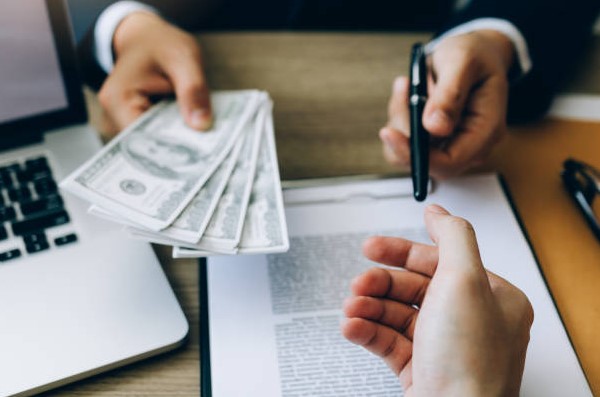 Can you Get a Payday Loan Outside of your State?
Put simply – it depends! While you aren't able to simply travel to another state to get a payday loan (even when this lending option is legal in both the state you're traveling to and the one you reside in) if you live permanently in a state where payday loans are legal, however, are having to live temporarily in another state you could still get access to such lending.
The issue that can often arise when wanting to get a payday loan out in another state from the one you currently reside in is that, as previously explored, different US states have different regulations when it comes to this type of lending.
Final Thoughts
As explored above, it's important to check that your borrowing requirements are feasible where you live, with different states holding various different rules and regulations surrounding payday loans.
You should only ever take out a payday loan after careful consideration, knowing with confidence that you can afford the loan, and that this form of borrowing is the best option for your situation.