E-agriculture is seeing astounding leaps not only when it comes to fusing technology with farming methods and food systems, but in the number of once-traditional-operations-backed farmers now turned e-Ag users and enthusiasts.
Now that you're inching closer towards seeing the vast benefits of e-Ag check Pinduoduo site, here are practical tips you can follow in setting up your e-Ag seller profile and shop page.
Clean, Clear, and Uncluttered
Much like how any other enterprise in any other industry looking to venture online, the first rule is to set up your profile and online shop in a clean, clear, and uncluttered manner. In other words, keep it simple.
Yes, you'll need to consider web design— layout, color scheme, and the like. But do so without filling up your seller page too much. A cluttered page is a recipe for not welcoming clicks that will eventually be converted to ROIs. Buyers don't want to be hassled with what they see in online shops. They want access to agricultural products, without being bombarded with too much information and/or unnecessary photos that don't "sell" said products.
Thus, clean, clear, and uncluttered is the way.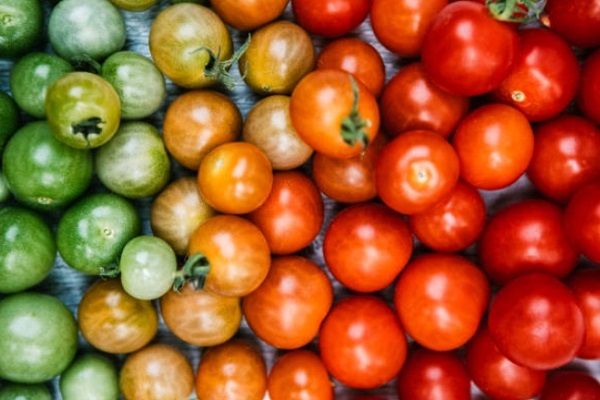 Fresh
You'll be surprised to know that even if e-commerce in Agriculture means relying on the web to market produce, customers still want to "see" fresh products. They will be highly reliant on photos (along with product descriptions) to make or break their purchase.
According to recent statistics of online buying analytics, over 70% of online buyers make their purchasing decisions based on product photos. That and quality photos are a definite plus-point in sealing the deal.
There is, however, a thin line between photo "quality" and doctoring. Try not to use unrealistic filters when taking photos of natural yield. Let the natural vibrant hues of your farm's produce be, in themselves, the selling point. Take pictures of fresh yield, and in angles and lightning that exemplify their beauty the most.
Regular Content and/or Blogs
Content marketing plays a significant role in online marketing and selling. Although photos are a vital tool on an e-Ag seller's page, posting regular, relevant content, is, too. Content creation (i.e. content postings, blogs, etc.) are what will let your readers understand your business and products more. They connect to your readers, who, from the business point of view, are potential customers.
It's an indirect approach to building your online presence's credibility. And accordingly, trust from potential "loyal" customers.
Customer Support
Be a responsive seller. Customers are easily turned off by sellers who either don't reply directly to inquiries or take too long in doing so. Automated responses should never replace real-time, real-person customer service.
It might be a bit of a stretch, especially if you're starting small with your e-Ag business and your employees are all-hands-on-deck in farming operations.
But you can set up a simple alternating and/or staggered schedule wherein there'll always be at least one staff who'll be in charge of the customer chat portal. You can also ask your web design team regarding what can be done about rerouting chats to your personal gadget for you to immediately receive notifications of their queries.