In the first months of the year, you can expect to be inundated with ads for the hottest new workout regimen, the buzziest new brain game app and the latest trends in wellness. Each of these ads attempts to capitalize on that yearly, ritual phenomenon: The New Year's resolution.
In some ways, the ads themselves are similar to New Year's resolutions: well-meaning but frustratingly vague. They promise a toned body, a sharp mind and a clear head, without specifying exactly how you can achieve those things.
Many people make grand New Year's resolutions that look great on paper but have trouble following them up with an actionable plan. As an antidote to the vagueness of aspirational marketing – and to help you achieve the goals you set this past January – this article will look at concrete ideas for common New Year's resolutions. Let's get started!
"Learn New Things" Take a Course through an Online School
If one of your resolutions was to learn new things this year, there's only one place to go: back to school.
With online high schools offering a range of flexible, self-paced courses that teach general and specific subjects, it is easier than ever to slip back into the classroom.
Let's say you missed English 12 on your first go-around of high school but still want to learn the critical thinking skills, creative thinking and cultural literacy found in that course? Take an ENG4U from a reputable, quality online school. Online high schools are a fantastic resource for adult education – supportive, flexible and easy to enrol.
"De-stress This Year" Follow a YouTube Yoga Series
It won't suffice to say to yourself, "I won't get stressed out this year." Life has a habit of throwing curveballs, and it isn't easy, in the moment, to police the way you respond to things.
What you need is an ongoing dedication to mindfulness. One of the best ways to do that is through yoga. While yoga studios might be closed for the better part of 2021, as COVID-19 continues, free yoga series on YouTube proliferate. Pick the one that best suits your pace and carves out time each week to practice breathing, centering yourself, and lowering your blood pressure.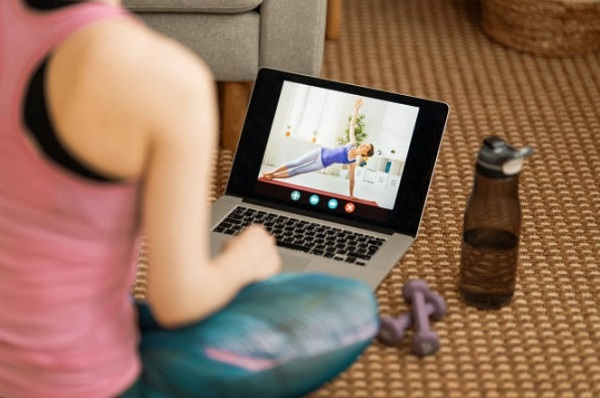 "Kick a Bad Habit" Take the Scientific Approach
According to this article by Time Magazine, those quitting a bad habit should look to science. Many bad habits, like nicotine addiction or sugar consumption, prey on your brain's dopamine response (essentially, the pleasure response.)Over time, you associate the habits with feeling good.
According to science, to overcome the association, you need to recognize the contexts in which you gravitate towards those bad habits and then work toward replacing them with good habits that also bring you pleasure, like exercise or socialization.
Rather than leave your resolutions vague this year, try these concrete, actionable ideas. Take a course through an online high school, schedule time in the week for a YouTube yoga class and take cues from science to form better habits. The better you specify your goals, the more likely you are to achieve them.