Have you checked your email today? You probably have. These days, sending and receiving emails is a part of our daily routine. If you are a business person, you already know that emails are indispensable – many business communications could not happen without them.
If you have a Gmail account, you also know how Google places a premium on this service. There are constantly updates available and new features being added to ensure they stay ahead of the game. But not everyone knows how to use some of these unique features. Here are five Gmail hacks that can help you get the most out of your inbox.
Preschedule Messages
If you need to send a message, but you won't be available to send it when you need it, Gmail has got you covered. Once you compose an email, click the triangle button next to the blue "send" button. Choose one of the available times or click "pick date and time" to enter your preference. Alternatively, you can use third-party apps such as Boomerang to schedule emails for you.
Send a Fax
Sending a fax has never been easier. Gone are the days of clunky fax machines and lengthy printouts. Now, you can send and receive fax online or anywhere in the world with the click of a button. Many online faxing services allow you to use your email address to send and receive faxes directly. Read this article to learn more about how to fax something using your phone, tablet, or computer.
Read More: www.sofi.com/optout – SoFi Mail Opt Out
Unlimited Email Addresses
Gmail allows you to create a free account. However, most people do not realize that you can have an unlimited number of email addresses all pointing to the same inbox. For instance, you can rewrite the email address [email protected] in several ways, including:
Each of these email addresses leads to the same inbox. This trick is helpful if you want to organize your inbox.
Send Self-Destructing Emails
Gmail allows you to decide how long an email lasts before it self-destructs or disappears from the receiver's inbox. The email cannot be forwarded, copied, or downloaded unless you grant the receiver permission. You can also revoke access to the email even before the time to self-destruct is up.
To use the self-destruct feature, click the small lock icon after composing your mail. You'll be able to select the recipient and the timeframe. You can also add an extra layer of protection to your messages by requiring a passcode before the recipient can open the mail. In such cases, you can text the passcode to the recipient.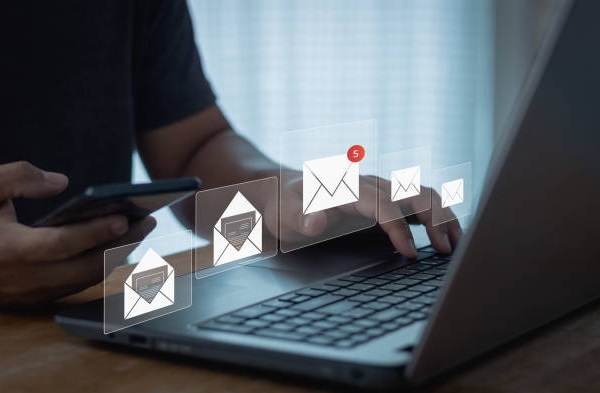 Read More: GetMyOffer.CapitalOne.com | Respond to Capital One® Mail Offer
Put Gmail on Snooze
Some emails can be distractions, particularly when you are resting or spending time with your family. Activating Gmail's "Snooze" feature can help you take a break from your inbox and focus on more important things. You can snooze your email for a day, a week, or even months. The emails will be ready for viewing whenever you want to. This feature is perfect for email threads and messages that do not require urgent attention.
Explore your Inbox
Gmail has more than 1.5 billion users, making it the world's most popular email service. That's not surprising because of the many innovative features that Google is constantly adding. In this article, we've shown you just five of those features. However, there are hundreds more, and it's up to you to explore. Read this article to discover more Gmail tips and tricks.