These computer security tips for companies are intended to respond to the needs of your business in terms of cybersecurity. No matter if you have a small business or are self-employed, cybersecurity is a fundamental issue in international trade.
Below we show you some tips for the computer security of your company that will undoubtedly be useful in your daily tasks. In the successive lines, you will find abundant information for the correct digitization of your business.
Update your Business Operating System
Computer security bugs can appear with some frequency in operating systems. Observe the updates of your computer equipment and verify that the security updates are installed.
By practicing this simple advice, you will avoid, for example, different fairly frequent problems such as malware, among others.
Read More: 5 Benefits of Obtaining IT Management Services
Allocate Resources to the Training of your Employees and Workers
It is common for workers in a foreign trade company to make computer security errors. There are many examples, such as opening emails and different types of files.
Training your workers in computer security as adequately as possible will save you a lot of trouble. Do not forget to dedicate a part of your profits to tasks related to the training of your workers in this area, since it is essential.
It is vitally important that you know the weaknesses of your workers and they are properly trained to use your business resources and also, the application of a series of computer security protocols applied to the computer networks of your company.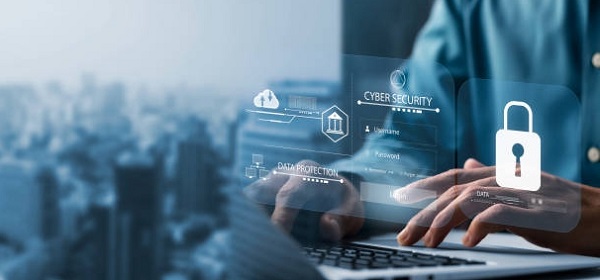 Evaluate the Needs of your Company with a Technical Audit
The third of these security tips for companies is related to auditing. Using a tool such as auditing, you can prevent possible cyberattacks, identifying computer security errors that you were unaware of.
More than 40% of computer security errors in companies come from poorly executed actions in daily tasks such as opening an email or from vulnerabilities in business operating systems.
Hire a company specialized in cybersecurity consulting, such as Cytelligence, to carry out a search for the different weaknesses of your company. Subsequently, you should only implement the actions that are necessary in order to improve the computer security of your business networks.
Limit the Access of the different Personal Devices of your Workers
A hacker can use different types of devices to access your business information. Among the most common are the smartphones of your workers.
You must respect the personal privacy of your workers but also ensure the computer security of your business. Within your possibilities and the resources you have, try to define a cybersecurity protocol to use your employees' personal devices safely.
Look Closely at the Emails you Receive
Countless fake emails for different purposes are sent around the world every day. One of the most common is related to phishing attacks that pose a significant threat to the cybersecurity of your company.
Try to reduce the possibility of computer attacks through email. Both operating systems and digital networks can be attacked to introduce malicious software and viruses.
Read More: What You Need to Know About Keylogger
Make Backup Copies of your Documents and Files
There are tons of options when it comes to backing up. Regardless of whether you opt for the cloud or a physical medium, don't forget to do them.
This handy business cybersecurity tip will save you from a lot of potential headaches. Never forget that a hacker can encrypt your documents, modify them, or even delete them. Hence the importance of having your backup copies in case you need to recover lost or even damaged information.