If 2020 has inspired you to join the world of nursing and help those in need, we admire your passion, but it won't be an easy path. To become a nurse, you need to be motivated, work hard, and have a willingness to help others. If you have these core skills, let's look into how you can get started!
Bachelor of Nursing
Across Australia, the most common starting point is to complete a Bachelor of Nursing and these are three-year courses available in many universities. If you want to complete the degree part-time, bear in mind that this will be a long process for you. Before you apply, you will need the following:
The appropriate HSC (High School Certificate) and ATAR (Australian Tertiary Admission Rank)
Mathematics, English, and one Science subject as part of your HSC
First Aid Certificate
What if you don't have a High School Certificate? In this case, we recommend contacting your chosen university and having this conversation with them. Depending on your other skills, and any potential experience you have, the university may suggest another entry pathway (or even another course in a similar field). Other entry pathways include the STAT (Special Tertiary Admissions Test) or TPC (Tertiary Preparation Courses).
At this stage, we know that some people will immediately panic because they don't have the 'right' qualifications. Over the years, plenty of nurses have taken an alternative pathway or have been assisted in the nursing profession. Before you give up, speak to different universities because you'll be surprised by your options.
Graduate Entry – In some cases, registered nurses can enter this profession through a graduate entry (Master of Nursing). If you already have tertiary qualifications, this is another route to consider as a two-year course.
If you don't have a first-aid certificate, these are fairly simple to obtain these days. With Fluid First Aid, for example, you can get the required training quickly and efficiently.
Read More: Five Ways For Nurses To Explore New Avenues In The Medical Sector
Nursing Programs – What Will I Learn?
When joining a nursing program, the ultimate goal is that you'll become a certified and registered nurse. Along the way, you will learn about the theory while also accumulating experience in various settings. This way, you aren't just thrown into the field once the program is over. You might spend time in the following settings:
Mental health units
Surgical wards
Emergency departments
Operating theatres
Aged care facilities
Paediatric wards
Rehabilitation centres
Under the watchful eye of university educators, you will also spend time in the lab where you'll practice the theory learned in the classroom on mannequins. By the time the course is over, you should know your desired path and boast some experience in this area.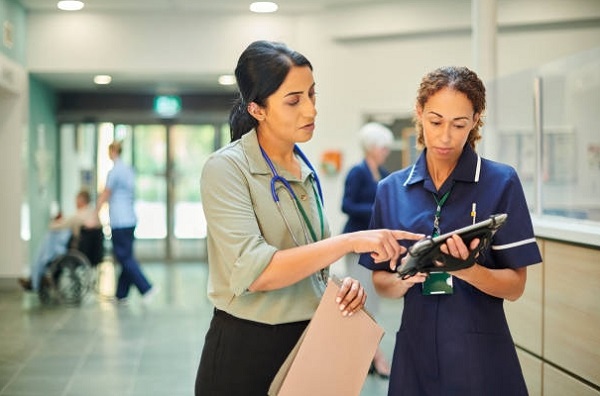 Becoming a Nurse – Key Skills
If you want to become a nurse, there are some key skills you will need. For example, all good nurses are professional and treat their patients with respect and dignity. Remember, everyone you treat is somebody's son, daughter, father, mother, grandparent, or another close relative. How would you like your own relative to receive treatment?
After this, nurses also need attention to detail. You might be in the final hour of your long shift, but attention to detail can save a life. You should act the same way in the last hour of your shift as in the first. Other important skills include critical thinking, personable nature, time management, compassion, and cultural awareness.
Why not continue your research and start the road to a Bachelor of Nursing today?