Getting residential internet is convenient because you can take risks and in case of the wrong choice, you can switch to a different provider even when there are delays or you have to stay without any internet for a day or two. When it comes to business internet connections, taking such risks on service quality or facing outages and delays for a few days can cause a lot of problems.
Many business operations freeze when there is no internet and you can't do anything other than wait. On the other hand, saving money is also a priority for small businesses as every penny saved can be used somewhere better and contribute towards additional revenue. During such circumstances, it is always better to do proper research and choose the best available option for your business that offers reliable services with high speeds and is economical.
To help you in decision making and make it easier for you, we have combines a list of the 7 best internet options for small businesses in the US that can be helpful in your research and allow you to shortlist from the options available in your area.
7 Best Internets for Small Businesses in the US
In this list of 7 best internets for small businesses in the US, we have very well-known names such as Spectrum and Verizon that are available in the majority of the US states and have been offering services to residential customers for years now.
Spectrum Business
Spectrum, a popular name for residential connections, offers various deals and plans for small businesses – providing internet, cable, and digital phone services. Spectrum business internet is not just cost-effective but also offers great speeds compared to competition within similar price tags. Spectrum business internet starts from $49.99 a month and offers a download speed of up to 200 Mbps. Since it is a coax cable connection, the upload speeds are asymmetrical and with a basic plan, Spectrum offers an Upload speed of up to 10 Mbps.
If you are considering getting spectrum business internet for your small business or start-up, an additional benefit for you is that you will be getting a free internet modem along with a free PC security suite to protect your devices from online threats. Also, you will be getting free email and domain names coupled with a static IP address with these plans via Spectrum.
Read More: 6 Cost-Saving Ideas for Small Businesses
Frontier
Frontier Business is a great choice for small businesses as it delivers internet services through its widely available fiber network. With Frontier FIOS, you will be getting symmetrical speeds for download and upload. That means a more stable connection with the same download and upload speed. Frontier business customers can get the FIOS 100 Mbps plan for just $49.99 a month.
Additional equipment charges would be added to your monthly bill. Similarly, if you would like to get the FIOS 500 plan for your business through Frontier, it will be costing you $89.99 a month. Frontier also offers a Gig plan through its FIOS network but it costs more than $200 a month – which can be very expensive for small businesses.
Verizon
If you are looking to have a reliable fiber optics internet connection, Verizon is an option not to be left without consideration. It offers amazing speeds but the downside with Verizon FIOS is that it is very expensive compared to other options available in the market.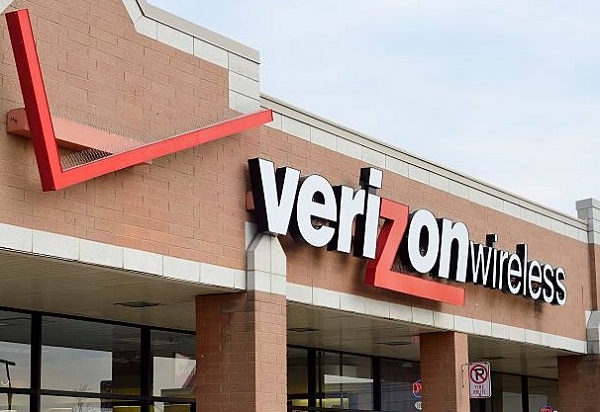 For instance, Verizon FIOS 300 plan provides a download and upload speed of up to 300 Mbps while the monthly cost of this plan is $129 per month, and equipment charges such as the FIOS modem and router would be on top of these charges. If we compare this plan to Frontier's 500 plan which costs $89.99 a month, there is a price difference of more than $30 every month while the speed is somewhat half of what is being offered through Frontier.
AT&T
AT&T offers both DSL and Fiber connections for small businesses based on service availability. Through AT&T Business DSL, there are plans available with speeds starting from 25 Mbps that cost about $60 every month and go up to 500 Mbps. On the other hand, AT&T offers speeds starting at 25Mbos and going up to 1 Gig.
Even though AT&T services are great and there are multiple speed options available for business internet, it is super expensive. With the FIOS 1 Gig internet plan for businesses, AT&T charges $500 a month which is not affordable for many small businesses.
COX
Cox is another cable internet provider that is offering services for both residential and business customers. Cox business speeds start at 50Mbps and go up to 1000 Mbps whereas the prices start at $130 and go up to $515 per month for their respective plans. With COX internet gateway, Static IP, and secure internet, you have nothing to worry about. With versatile plans, COX business is capable of taking care of your needs from the initial stages of your business to becoming a proper organization.
CenturyLink
CenturyLink is a DSL and Fiber optics internet service provider that offers both connection types based on availability. You can get download speeds of up to 140 Mbps through a DSL connection for $65/month. However, if there is fiber optics available, you can get download and upload speeds of up to 940 for just $199 a month with free equipment and free installation (Limited time offer).
CenturyLink is one of those providers that offer the lowest prices for their business internet connection instead of overcharging. The only problem is that CenturyLink FIOS is not widely available and DSL is not able to offer up to 140 Mbps speeds in all areas.
Read More: 7 Tips for Managing Small Business Finances
Cable One/Spark light
Cable one is the last option on our list that is offering both Fiber Optics and cable connections for your businesses depending upon the organization size and your requirements. With small business plans, Cable One offers speeds ranging from 25 Mbps to 1000 Mbps while the prices start from $75 and go to over $400.
Although the service quality is great and cable one offers a reliable internet connection, the only issue with that is it is available in very limited states.