It wasn't too long ago when we were all sheltering in place and working remotely. Much has changed since those turbulent times at the height of the pandemic — namely, the ability to congregate under one roof and socialize in close quarters.
Gone are the days of lockdowns that interfere with your ability to host capital markets events. In the post-pandemic world, in-person investor days, AGMs, and conferences have returned.
While the investor relations world is slowly going back to normal, it may not be time to give up on your capital markets virtual events program. These digital events provide unique and strategic insights that improve your investor relations.
By adopting a totally in-person schedule, you stand to lose these digital advantages:
Event Analytics
Sure, you can collect analog data from in-person events, such as attendee lists, clap count, and poll votes. However, these engagement metrics are limited compared to virtual or hybrid event analytics.
By using the best tools for capital markets events, you can simultaneously elevate the attendee experience while collecting unparalleled digital analytics. This includes tracking participation in interactive polling and Q&As, downloaded resources, webcast viewership, conference calling attendees, and one-on-one CRM.
More still, if you rely on an end-to-end IR platform like Q4 Capital Connect, these engagement metrics join data points pulled from other areas of your investor relations platform. You can compare capital markets virtual events analytics to market performance, site views, email opens, and downloadable content. The crew at Q4 relies on powerful machine learning and AI to streamline this data processing, so it's easy to analyze the connection between different points of your platform.
Accessibility
Switching from a virtual or hybrid schedule to in-person could also affect attendance. In-person event attendance relies on the perfect alignment of several unrelated factors — from an analyst's budget to their location and schedule. Their personal calendar may not allow them to travel to a conference during your window of time, either because they have other events to attend or it would take too long and cost too much to travel.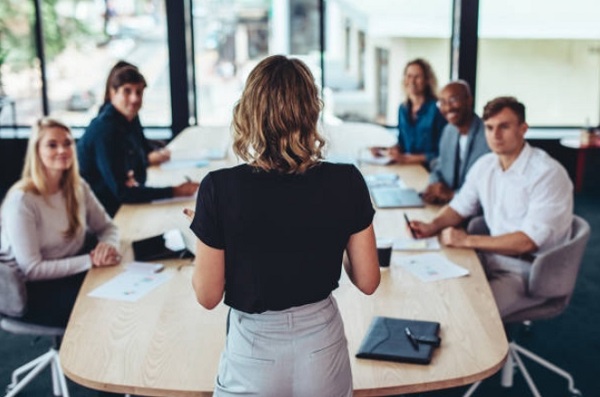 Maintaining at least hybrid capital markets events allows those who can't ordinarily make it under such constraints to attend your conference. Better attendance means you'll gain more data, which can help you understand investor behavior better.
Event Consulting
Few IROs write the code for the webcasting tools and platforms used for virtual capital markets events. Most rely on IR firms that provide these tools to deliver and monitor hybrid or digital events. If you cancel your subscription with this IR tech, you lose this IR tech provider as a resource.
Many IR firms that provide webcasting tools offer event assistance, live technical support, and post-event analytic consultation. They can also answer broad questions such as how to run capital markets events virtually, how to promote an engaging attendee experience in a virtual event/conference, and what are the benefits of running a virtual/hybrid investor event.
Knowing you have a trusted partner to help you host online can give your C-Suite peace of mind on the big day.
Bottom Line
Physical events are growing in number and, they're preferred by IROs like you. However, you stand to lose a lot of digital insights you gained during the pandemic. Don't be so quick to edge out these insights for the sake of seeing people face to face.