Life insurance is a vital safety net that provides financial security for our loved ones after we're gone. If your insurance claim is denied or delayed, a dedicated life insurance lawyer can step in to protect your rights and fight for the justice your family deserves.
With their expertise, they navigate the complex legal landscape to ensure your family's well-being is not compromised. Discover how their guidance can bring you peace of mind and protect what matters most. Read the rest of the article to learn more.
Understanding the Basics
Before we delve into the role of an insurance lawyer, let's grasp the basics. Life insurance is a contract between you and the insurance company.
You pay premiums, and in return, they promise to provide a payout to your beneficiaries when you pass away. Simple, right? But sometimes, it's not that straightforward.
When Problems Arise
Life insurance claims can be denied or delayed for various reasons. The insurance company might argue that you didn't disclose all the necessary information or that the policy lapsed due to non-payment. These situations can be distressing, especially during an already emotional time.
The Role of a Life Insurance Lawyer
This is where a lawyer specializing in life insurance, comes to the rescue. These legal experts specialize in life insurance matters, and their main job is to protect policyholders' rights. Let's see how they do it:
Claim Denials
If your claim is denied, a lawyer specializing in life insurance will review your policy and the denial reasons. They will determine whether the insurance company's decision is valid or not.
Policy Disputes
Insurance claim disputes can occasionally lead to disagreements about policy terms. In such situations, your lawyer can assist in clarifying the terms and negotiating with the insurance company on your behalf.
Bad Faith Practices
Insurance companies must act in good faith. If they engage in unfair practices or unreasonably delay your claim, a lawyer specializing in life insurance can hold them accountable.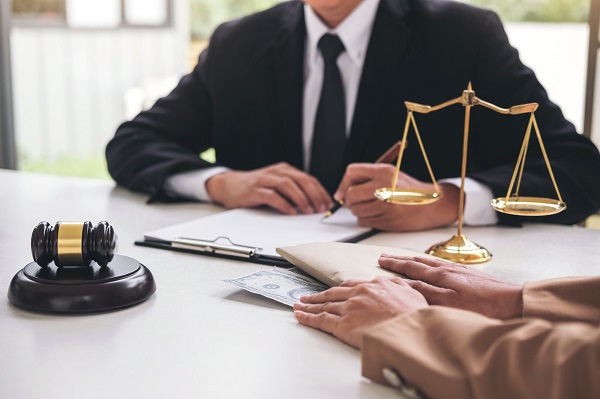 Expert Guidance
Life insurance policies are often filled with complicated legal jargon. A Lawyer specializing in life insurance is well-versed in these terms and can explain them to you in plain language. They will guide you through the process, making it easier to understand your rights and options.
When to Seek Legal Help
Not every claim or dispute related to accidental death insurance requires the involvement of a lawyer. If you encounter a simple delay or minor disagreement, it may be possible to resolve it directly with your insurer. However, if the situation becomes more complex, it is advisable to seek the guidance of a lawyer who specializes in insurance cases, like accidental death insurance.
The Indispensable Role of a Life Insurance Lawyer
In conclusion, in times of grief and financial uncertainty, a life insurance lawyer can be your greatest ally. They are there to ensure that your rights as a policyholder are protected and that your loved ones receive the benefits they deserve when the time comes.
So, if you ever find yourself in a life insurance predicament, don't hesitate to seek the guidance and support of a life insurance lawyer. Your peace of mind and your family's financial future are worth it.