The COVID-19 pandemic has caused a massive change in our day-to-day lives and in the way we interact. The social distancing recommendations have transformed everything, including the way NGOs raise funds. Without being able to hold face-to-face events, one of their primary sources of collection, organizations manage to seek funding in other ways. The solution for many is being to move these events to the digital environment by using a free donate button via multiple channels.
What is an Online Event?
It is an event that is held digitally, to which attendees can connect remotely from anywhere. Virtual fundraising events allow supporters of an organization to interact with it and financially support its mission from anywhere.
To organize a successful online event, it is not worth simply duplicating the same event that you would organize in person. Online fundraising events require different planning and approaches in terms of production, management, and promotion. For example, in a face-to-face event, logistics are often resource-intensive. However, in a virtual one, attention will have to be focused mainly on digital tools and platforms.
Something you'll need for sure is fundraising flyers that can be easily shared both online and in print and will give prospective donors a clear message about the cause you are working for.
Examples of Virtual Events
There are many types of online fundraising events that you can organize. Here are some ideas:
Sporting Event
Although the current situation prevents them from being celebrated, there are many organizations that are opting to transform them into virtual events. How? Encouraging fans to run at home, in their backyard, in a nearby park, or on the field and pay a registration fee or donation to be able to participate via a donate button.
Read More: Coronavirus (COVID-19) Home-Testing Kit Review | IgG/IgM Rapid Test Kit
Virtual gala
Galas are a classic major fundraising event that many organizations hold annually. And now it can virtually be achieved too! You will be surprised that its organization is much simpler, although, be careful, it is not without planning. You will have to devise an entertaining gala, with exciting content, for example, videos about the positive impact that the work of your organization has, testimonies from the beneficiaries, a few words from the president of the organization, a game, live music, surprises, etc.
Webinar/Digital Conference
Suppose your organization's mission is related to current issues or of great concern, such as climate change or the health field. In that case, you can organize a day of conferences and online talks, in which one or more experts in the field participate, as well as your organization's staff, board members, grantees, or volunteers.
You may charge a nominal entrance fee to enter the festival, appeal for sponsors, or even select a sponsor after the event.
Virtual Concert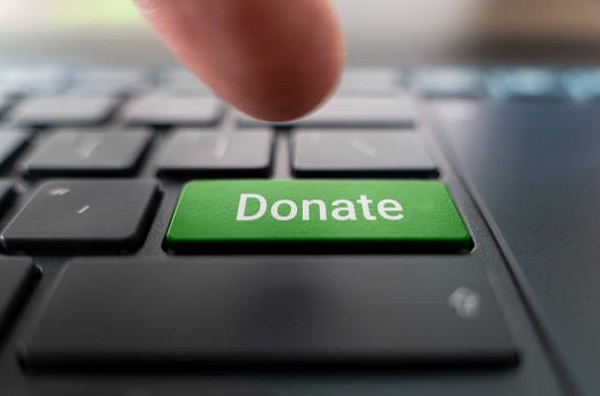 Since you cannot enjoy the talent of the artists live and direct, why not do it from the comfort of your home sofa? During the last months, a multitude of virtual concerts have been held, some massive and that have managed to raise thousands of euros.
Online Masterclass
Yoga, cooking, dance, or any other discipline related to your organization's mission or that you think may interest your target audience. Contact a professional or expert to propose that they teach the class live through one of the virtual meeting platforms, and ask attendees to pay a registration fee to enjoy the class live.
Solidarity Gamers Tournament
This type of event was already prevalent before the pandemic, thanks to the huge number of players who can raise and the large sums of money raised.
Atlético de Madrid footballer Mario Hermoso organized a series of solidarity Fortnite games in favor of the Red Cross, along with several athletes, gamers, or YouTubers to play online with anyone who joined them, upon payment of a donation by utilizing a simple donate button.
How to Raise Funds through your Online Event
There are several alternatives to raising funds through a virtual event:
1. Crowdfunding
Crowdfunding platforms such as iHelp allow you to create crowdfunding campaigns, taking advantage of the power of social sharing and personal networks. These tools are ideal if you have in mind to organize a massive event or you want to reach a good number of people, such as, for example, a sporting event. People use crowdfunding even for launching websites that do product reviews by raising money so they can byt products, do their research, and make sure that only the best information reaches their visitors.
2. Peer-to-Peer
These actions convert the followers and donors of an organization into fundraisers. That is, they raise funds among their contacts for the entity. They have the power to reach a wider audience than through crowdfunding, as individual donors solicit donations from their networks of friends, family, and acquaintances, through their individual fundraising pages, where they can voice their stories and their motivations for collaborating with the organization.
Usually, the donors themselves create their own fundraising campaigns. These campaigns can be supported by events organized by the NGO, such as a solidarity race. Donors publicize the event while requesting donations through it by employing a simple donate button from their contacts.
3. Donation Page
To raise funds through a virtual event, you can also use a donation page. You can use the donation page on your website or create a specific charity page. You can also provide more detailed information about the event and an intuitive donate button so the donors can pay without any hazard.
This option is convenient if you are going to organize an event in which you will not sell tickets and only request voluntary donations from the attendees.
4. Social Networks
If what you want is to organize a live event, you can broadcast live and raise funds at the same time through social networks such as Facebook and Instagram. You will raise money on live streaming through Facebook and Instagram Live. Throughout the broadcast, viewers who participate in the event will see the donate button to donate from the platform itself directly.
5. Ticket sales
If your online event is a concert, a workshop, or a gala, you will have to sell tickets to raise funds and control attendance. You can do it through Eventbrite, Ticketmaster, its Universe self-management platform, or Ticketpass. Bear in mind that each ticket sold is paid a commission.
6. Payment platforms
Another option to monetize your virtual event is to receive donations directly through an online payment gateway. Of all of them, Paypal is probably the most famous and used. This platform has a specific service for non-profit organizations. Although it charges a commission for its donate button integration option, in this case, it is low: 1.9% + 0.35 euros per transaction.
7. Sponsorship
You can also consider looking for a company or companies that sponsor your event online and thus obtain another way of raising funds. In this case, you will have first to decide what type of companies you will contact, depending on the event you want to organize. When you contact a company, present them with a compelling and attractive proposition. You'll have to clarify that and what value they're going to offer.