Taking care of our children's dental needs is crucial for their overall health and well-being. As parents, it is our responsibility to ensure that they receive proper dental care from a young age.
This includes teaching them the importance of proper brushing techniques and instilling good oral hygiene habits early on. With the help of this guide, we will explore what steps we can take to ensure our children's teeth remain healthy.
So let's get started on this journey towards better oral health for our little ones!
Teach Them Early On
One of the most important things we can do as parents is to educate our children about proper dental care from an early age. This not only sets them up for good oral hygiene habits in the future but also helps prevent any potential dental issues.
As young as 2 years old, children can start learning how to brush their teeth with the help of a parent or guardian. The benefits of introducing this routine early on are numerous, including teaching children the importance of self-care and responsibility.
Use Fluoride Toothpaste
Fluoride is an important mineral that helps strengthen teeth and prevent tooth decay. It is recommended to use fluoride toothpaste for children as soon as they start brushing their teeth.
However, it is important to note that only a pea-sized amount of toothpaste should be used for children under the age of 6, as too much fluoride can be harmful. Flouride is also found in tap water, but make sure to check with your local water supplier to ensure the levels are safe for children.
Brush Twice a Day
Brushing twice a day, once in the morning and once before bed, is essential for maintaining good oral health. Make sure to teach your child proper brushing techniques such as using gentle circular motions and reaching all areas of the mouth, including the back teeth.
It is also important to replace their toothbrush every 3 months or sooner if the bristles become frayed. If you don't replace their toothbrush regularly, it can become less effective in removing plaque and bacteria.
Supervise Brushing
While it is important to let our children learn how to brush their teeth, it is also crucial to supervise and assist them until they can do so effectively on their own. This will ensure that they are properly cleaning their teeth and not missing any spots.
Otherwise, they may develop cavities or other dental issues. Or, if they are not brushing properly, they may develop bad habits that can be difficult to break in the future.
Teach Proper Techniques for Flossing
Flossing is just as important as brushing, as it helps remove plaque and food particles from between teeth. Once your child's teeth start touching, usually around the age of 2, it is recommended to start flossing their teeth daily.
Teach them how to hold the floss properly and gently guide it between each tooth. When done the wrong way, flossing can cause bleeding and discomfort. So it is important to teach your child the proper technique from the beginning.
Limit Sugary Foods and Drinks
As parents, we know how much kids love sugary snacks and drinks. However, too much sugar can lead to tooth decay and other dental issues. It is important to limit their intake of sugary foods and drinks and instead offer healthier options such as fruits, vegetables, and water.
But since kids love sweets, it's best that you have the best orthodontist in town to guide you and your child about food to avoid or limit consumption. They can also provide helpful tips for maintaining good oral hygiene or alternative options for satisfying their sweet cravings.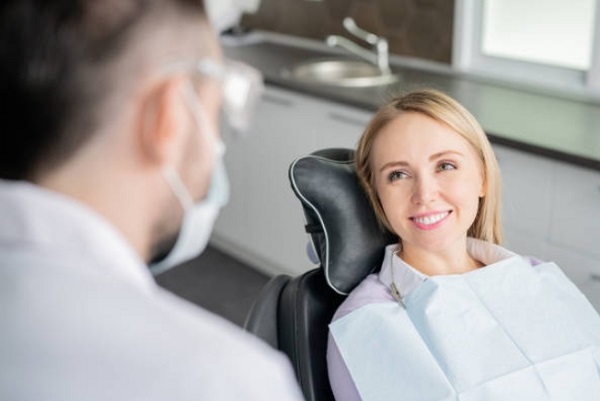 Regular Dental Check-Ups
Last but certainly not least, regular dental check-ups are vital for maintaining our children's dental health. It is recommended to schedule a visit every 6 months, or more frequently if your child has any specific dental concerns.
These routine visits allow the dentist to monitor their oral health and address any issues before they become more serious. Missing these check-ups can lead to undetected dental issues and more complex procedures in the future.
So make sure to prioritize these appointments and instill the importance of regular dental visits in your child from a young age.
Use Mouthguards for Sports
For children who play sports, it is important to protect their teeth from any potential injuries. Mouthguards are an easy and affordable way to do so. They can be custom-made by a dentist or purchased at a store, and they provide a cushioning effect in case of impact.
These are also useful for children who grind their teeth at night, as they can prevent damage to the teeth and jaw. But if your child has a serious teeth-grinding issue, it's best to consult with a dentist for proper treatment.
Lead by Example
Children learn best by observing and imitating their parents. So it is important for us to also practice good oral hygiene habits and lead by example. Make sure to brush your teeth regularly, floss daily, and attend regular dental check-ups.
This will not only promote good dental health in the family but also strengthen the importance of proper dental care in your child's mind. Take note that you are not just teaching them dental hygiene, but also instilling important life skills.
Teach Your Children Proper Dental Care
Teaching our children proper dental care from a young age is crucial for their overall health and well-being. By educating them on the importance of brushing, flossing, and limiting sugary foods and drinks, we can help prevent potential dental issues in the future.
It is our responsibility as parents to lead by example and instill these habits in our children for a lifetime of healthy smiles. So let's start taking care of their teeth now and set them up for a bright and healthy future!
Remember, the journey towards better oral health for our children begins with us.