As organizations adopt cloud applications and enable remote work, traffic flows across the WAN increase exponentially, increasing operating costs. An SD-WAN implementation enables IT to prioritize traffic and enable direct cloud access at branch offices, eliminating backhauling traffic over the backbone WAN. In addition, SD-WAN provides centralized control, improving IT efficiency and security. To learn more about the benefits of an SD-WAN implementation, download this free white paper:
Optimized Network Performance
As organizations continue their digital transformation journeys, they need networks to deliver the security and productivity required to meet business goals. With SD-WAN implementation in networking, IT teams can optimize network resources through more innovative traffic routing and load sharing while offering centralized control and visibility. SD-WAN solutions can improve network performance by determining the priority level of each application and dynamically shifting data to the most appropriate connection. This can be done using a software-defined policy that prioritizes mission-critical applications over MPLS and routes lower-priority traffic to less expensive internet connections.
Additionally, SD-WAN offers redundancy by automatically failing over to a secondary path if the primary connection fails or becomes congested. This can reduce the reliance on expensive leased circuits and lower overall networking costs.
Increased Security
Security becomes increasingly important as more business data moves over a company's WAN. An SD-WAN solution can help secure the data, as it is often encrypted at multiple points, ensuring that only intended recipients receive the information. In addition, an SD-WAN can provide greater security at the branch office through network segmentation. This allows businesses to create a logical network within the physical network, such as one PCI-compliant for processing credit card information (CDE). This network is then segregated from other networks and protected by different security standards.
Additionally, an SD-WAN can handle a complete transport outage by automatically routing traffic through other routes. This ensures that vital business operations can continue without interruption. If a managed SD-WAN provider offers the solution as a service, policy changes can be handled remotely, eliminating the need for an on-site IT technician to make updates. This improves operational efficiency and reduces the risk of a security breach.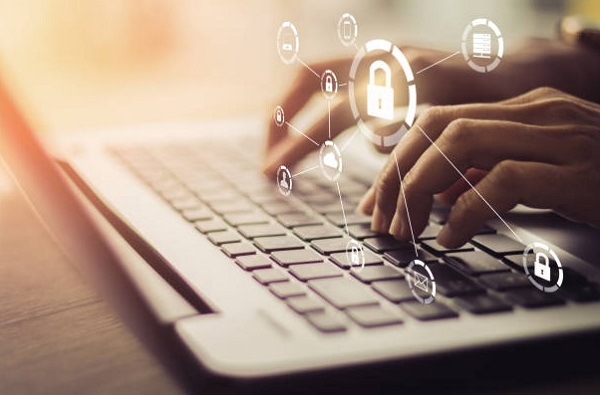 Enhanced End-User Experience
Many legacy approaches to network management require levels of expertise that can be difficult or impossible for most organizations to find and keep on staff. SD-WAN can reduce this burden with centralized network segmentation, application performance optimization, and improved security. SD-WAN can prioritize mission-critical traffic and real-time data services to help avoid latency and bottlenecks that impact end-user productivity. And it can do this across multiple routes – including MPLS, broadband Internet, and even wireless and 4G connections. The flexible WAN capabilities of SD-WAN make it easy to increase bandwidth between remote sites as business demands grow and shrink. This can help businesses optimize the use of existing infrastructure to control costs. In addition, SD-WAN can enable direct cloud access from remote branches by routing internet-bound traffic directly to the cloud without backhauling. This reduces costly traffic over the core WAN and improves cloud application performance at remote locations. The dynamic approach of SD-WAN also overcomes link degradation and provides sub-second failover to avoid interruptions to critical business applications. This enables IT to spend less time on troubleshooting and more time on strategic initiatives.
Enhanced Business Continuity
With SD-WAN, networks can be deployed and managed more efficiently. A traditional WAN would have to rely on hands-on manual programming, while an SD-WAN can be dynamically adjusted via a set of rules and policies. This can improve application performance, reduce network latency, and provide automatic failover. The ability to prioritize traffic based on central business policies helps improve the overall user experience and means IT teams can optimize bandwidth usage across locations. For example, SD-WAN can send low-priority data over cheaper public internet connections while reserving private MPLS circuits for mission-critical or latency-sensitive applications.
Similarly, SD-WAN can automatically redirect traffic to a secondary path when the primary one experiences problems. This can help companies reduce reliance on expensive, leased MPLS circuits and boost overall network performance. Many SD-WAN solutions incorporate features to address security concerns by providing centralized policies, network segmentation, and secure VPNs. This can minimize the impact of hacking attempts and contain damage in a breach. The ability to leverage multiple transport methods for last-mile connectivity also helps to improve resilience and availability.
Improved Network Visibility
An SD-WAN can enable a network to better adapt to a changing environment. This allows the logical topology to be decoupled from the physical infrastructure, which helps reduce costs and improve flexibility. It also allows organizations to rely on cost-effective internet connections and VPNs for underlay networks while ensuring consistent application performance and user experience with intelligent routing. For many companies, digital transformation initiatives drive significant WAN traffic growth as applications and data are moved across the network. The right SD-WAN solution can automate and prioritize mission-critical traffic, helping reduce bottlenecks and latency. In addition, an SD-WAN can help businesses control IT spending by reducing the number of appliances deployed at remote sites. This eliminates the need to pay for equipment such as routers, firewalls, VPN concentrators, and WAN optimization devices at each branch office.
Finally, an SD-WAN offers enhanced visibility for administrators by providing insights into application performance and user experiences. A customizable dashboard for different roles (such as a view tailored for network administrators, IT managers, and executives) can help teams collaborate more effectively while minimizing confusion over what metrics to track.