Everyone thinks they have the best pet, and none of them are wrong!
Be it their cousin's lazy labrador, their best friend's quiet cat, their neighbor's chirpy love birds, or their colleague's hoppy hamster, pet parents are always looking for exciting things for their pets.
There has been a considerable rise in pet parents, To the extent that nearly 1 in 3 millennials have an animal at home. This indicates a massive boom in the pet businesses, and here are some latest trends in this to find your fit!
top 7 Trends in Pet eCommerce Business to Watch Out
trend of Wearables
Pet wearable is a very booming market. The reason is the experience it delivers to pet parents. Pet wearables are a blend of accessories and technology. How cool does that sound?
There are trendy smart collars that not only enhance the pet's look but also help track the pet. Adding more to this, there are smart pet tags that help keep an eye on pets' health. These are called RFID. Radio Frequency Identification. They give a detailed report on pet activity. Any deviation and they give a notification to draw attention towards it.
Apart from these, there are Self-cleaning litter boxes, smart clothing that maintains the temperature, and pet health alarms programmed to signal when it's time for pet food, water, or in case of little discomfort detected in the body.
Pet wearable market has just begun, there is a lot to innovate and a much wider scope to improve and deliver ease to pet parents at their fingertips.
varieties of Pet Food and Treats
You just can't second this! Your pet sets the mood of the house and for a good mood, your pet needs good food. Pet owners have always been particular about their pet food and pet treats.
Pet owners are now asking more for functional foods. Healthy and natural treats are in demand. A variety of biscuits, immunity bites, and cheese treats are some examples of treats that pet parents always look for.
There are foods bet on special ingredients that benefit the pet's health. Hemp is one of the most talked about. Hemp oil is widely getting accepted. It has proven results in treating chronic pain.
On the other hand, the demand for raw, organic, and vegan pet food is increasing. Pet food routine is a large space and introducing food that improves pet health and also is environment friendly, that's what pet owners prioritize.
enhanced Pet Grooming Products
Grooming is one of the top pet eCommerce business trends that never go out.
Grooming the pet is no less than therapy! And you know how people pay for therapies, right? People spend between $70-$80 on one dog grooming session. (Thumbtack) You heard it!
Pet owners are too particular about their pets being pampered the right way and looking the smartest!
To love the fur a little more, they look for Colored highlights, dreadlocks, and new stenciled designs. They're like tattoos for pets, but this technique uses nontoxic colors that wash off, making them fun, obviously safe, and temporary.
And how about adding a little sparkle to the fur for that fancy party? Pet jewels are a new thing!
Pet owners are just as particular about pet hair as their own! From fur-care shampoo to anti-fungal soaps, nail kits, serums, razors, brushes, and not to forget the costumes! Winter looks, summer looks, airport looks, and Halloween too! Looking at this, there is no doubt that Pet grooming product is an enormous market.
premium Nutrition Supplements
Pet owners extend their love for their pets beyond food. They are always on the hunt for the right supplements. Be it probiotics for digestive health or vitamins for dietary needs, there are now multiple kinds of pet supplements that exclusively enhance your pet's health.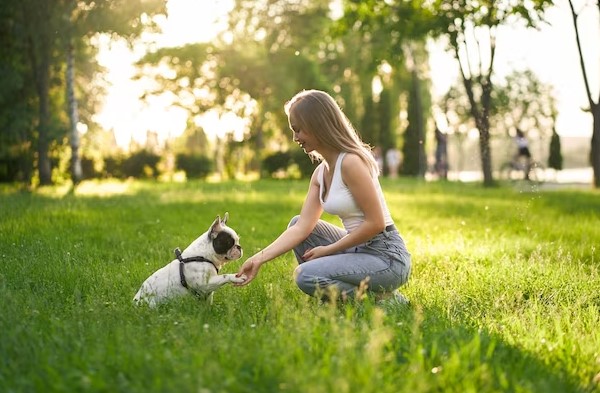 For their furs, vision, muscles, and bones. There are products like vitamin bites, or multivitamin chews(Pets love it!) Necessary supplements protect your pet from yeast overgrowth, bad breath, itching, and scratching.
And the best part? They are available in a variety of flavors. So, did you check which ones you can sell on your online pet store?
branded Pet Clothing
Walking across the parks or in a pet cafe, you'll always find one out of three pets dressed up in cool clothes. I foresee four-legged models walking on the ramp, soon. As you're always excited about a sale in your favorite brand collection, There are collections for pet clothing too.
Winter collection, summer collection, and you know what's crazy? Halloween collection.
Americans spent $490 million on Halloween costumes for their pets (MVOrganizing).
A warm jacket to flaunt in winter. Getting designer booties for pets for that monsoon look is also trending. Trendy tank tops for summer are also popular for pets to stylishly enjoy the sun just as you do!
There are floral prints for that perfect vacation vibe. Classic prints for that pet office day and fun colors for play dates. You get all of it!
How can we miss out on a bandana? A pet with a bandana is sure to get more cuddles! Be it a holiday season or not, pet parents wrap a bandana around their pets and make their pets feel more confident whenever they want to.
Pet in costumes can make anyone smile, certainly!
innovative Pet Supplies and Gifts
Pets want love. But, gifts too! With an increasing number of pet play dates and parties, pet gifting has become an interesting space. There are innovative pet supplies and gifting options in the market that can make any pet jump for joy!
A cozy, furred heating bed that pet will thank for every time it goes into it. It is so comfortable and so beautiful to look at when the pet is asleep. For people who believe in custom gifting, handcrafted leather collars with pet names. It's a must-have, classy piece in the pet wardrobe. Pet portraits for pet-obsessive friends and pet picture keychains are good options.
There are creative pet water bowls so that they spill less and drink more water. Personalized name-inscribed quilts are also trending. It gives pet and pet parent, celebrity feels. There is one more thing pets and pet owners would love. An airplane pet carrier. Adventurous pet parents always have a few and would never mind having one more.
themed Toys For Special Occasions
For too fidgety pets or lazy labs, themed toys can bring out the best in pets. One of the best pieces now is the sustainable toy collection. There are toys made from recycled materials, that are sustainable and safe for pets to chew. One of the easy examples to pick is a bone-shaped toy for dogs. But not made from plastic. Made of sustainable ropes.
Pet parents are now much more aware of their footprints. Thus they pick sustainable toys. There are food-themed toys that are the pet's favorite. Pick your pet's favorite food and get soft for it.
There are toys to add a spark to pet parties. Wiggly balls, silicon dumbbells, ropes for tug of war. If you are going to the beach with your pet, you can get a play kit for that too.
Different occasions call for different toys. The game is it should be sustainable and safe for the pets. Given this, pet owners will certainly buy your idea and love it!
wrapping it up
A common theme that ties the pet owners is comfort for their pets. So tell what rocked your boat out of these trending product idea options to start an online pet store. The one that focuses on comfort and sustainability and offers creative pet products and services.
Pet ownership is foreseen to be an upward trend. The bond between humans and pets is going to get stronger over time. So, be it pet wellness, pet accessories, pet food, or pet travel this industry is significantly growing. There is a lot of room for creativity and innovation. It's a great space to be in and set the trends!