Project management forms the backbone of any thriving organization. It's not merely a process of juggling tasks and ticking off checklists; it's about orchestrating resources, strategizing timelines, and guaranteeing that projects are accomplished within their defined parameters. As the breadth and complexity of businesses expand, the task of managing their various projects escalates accordingly. This is where project management tools step onto center stage.
These technological marvels have dramatically transformed the domain of project management, making complex processes manageable, facilitating collaboration, and providing a bird's eye view of a project's trajectory. In this feature, we'll probe into four of the most exciting project management tools that are making waves in 2023: Bordio, Zoho, Basecamp, and Teamwork.
Bordio
Bordio is a newcomer in the project management scene, but it's making waves with its clean interface and sophisticated capabilities. Bordio's charm lies in its simplicity. It's intuitive and user-friendly, making it easy for even non-technical team members to navigate.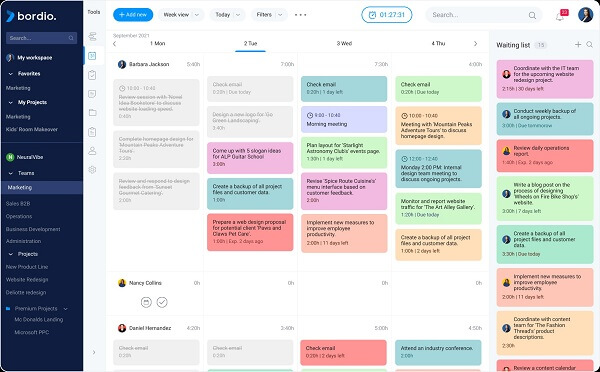 Bordio's main feature is its board-style project visualization, which makes it easy to see the status of each task at a glance. You can group tasks by project, assign them to team members, and even link related tasks to keep track of dependencies.
Designed with a keen eye on the needs and challenges of project management, Bordio presents key tools for project managers in an intuitive and user-friendly platform. What sets Bordio apart is its robust AI-powered prediction feature. It can analyze historical data to forecast project completion times, helping teams avoid delays and overshooting budgets. Bordio's seamless integration with many popular tools like Google Workspace and Slack, makes it an even more compelling option.
Zoho Projects
A veteran in the project management software landscape, Zoho Projects continues to impress in 2023. Known for its comprehensive suite of features, Zoho Projects is perfect for those needing a tool that can handle complex projects with many moving parts.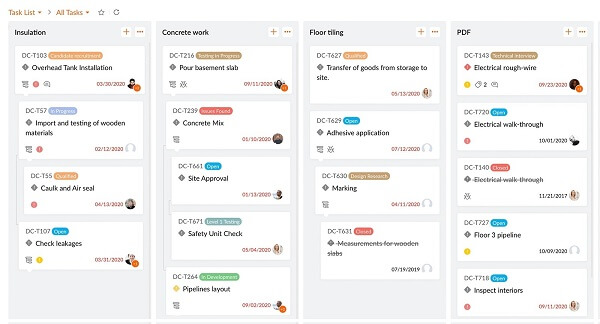 Zoho Projects offers a slew of features including task management, time tracking, and document storage. However, its standout feature is its impressive reporting capability. With Zoho Projects, you can generate detailed reports to analyze project performance and gain insights into areas for improvement.
Additionally, Zoho Projects' compatibility with the larger Zoho suite, including Zoho CRM and Zoho Invoice, provides a holistic solution for businesses, ensuring project management is integrated with other aspects of business operations.
Basecamp
Basecamp has long been a favorite among project management tools, and it continues to hold its ground in 2023. With its roots in simplicity and ease of use, Basecamp ensures the project management process is as straightforward as possible.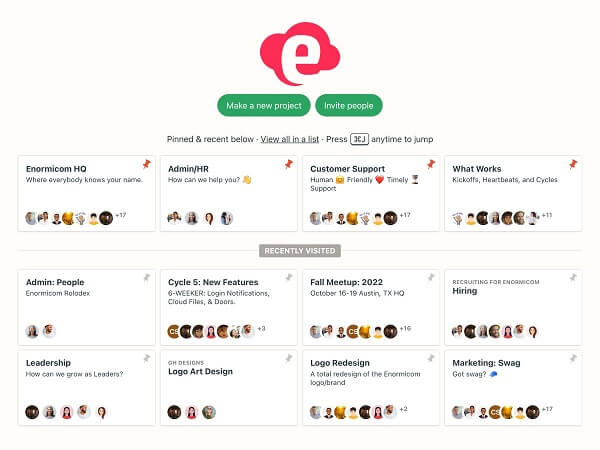 Basecamp's interface is divided into several sections such as to-dos, message boards, schedules, and files, which makes organizing and finding information a breeze. Its real-time chat feature allows for immediate communication, minimizing email clutter and speeding up decision-making processes.
Moreover, Basecamp's Hill Charts feature is a visual representation of a project's progress over time, providing a clear overview of a project's status and potential roadblocks. While Basecamp might not have some of the more advanced features other tools boast, its commitment to simplicity and user-friendly design make it a strong contender for small to medium-sized teams.
Additional features of Basecamp:
Check-in Questions: Enables managers to automate questions for team members on project updates or statuses.
Docs & Files: Central repository for shared documents and files related to a project.
Forward to Basecamp: This allows you to forward or send emails directly to your project within Basecamp.
Campfires: Quick casual chat or conversation rooms for your team.
Direct Messages: One-on-one or small group private chats.
Teamwork
Last but certainly not least, we have Teamwork. Ideal for large teams and complex projects, Teamwork provides a robust set of features aimed at improving collaboration and efficiency. Its suite of tools includes project planning, task management, team chat, and even a help desk platform.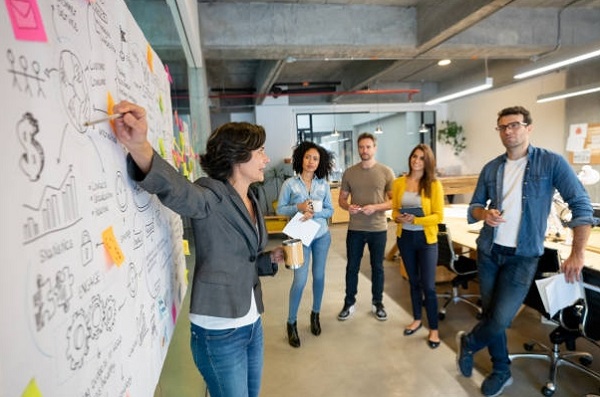 Teamwork's standout feature is its customization options. It allows you to personalize workflows, custom fields, and even create project templates, making it easy to tailor the software to your team's specific needs.
Its risk register feature helps identify potential problems before they arise, making risk management a breeze. Plus, Teamwork's seamless integration with tools such as Gmail, Slack, and Dropbox allows it to fit effortlessly into your team's existing workflow.
Additional features of Teamwork:
Milestones: Set and track major stepping stones to keep your project on track.
Gantt Chart: Visual timeline that provides an overview of a project's schedule.
Time Tracking: Monitor how much time is spent on each task.
Project Templates: Pre-defined project and task templates to save time.
Invoicing: Generate invoices based on project costs and tracked time.
In conclusion, Bordio, Zoho, Basecamp, and Teamwork each offer unique features and benefits, ensuring there's a tool out there that's perfect for your project management needs. Whether you're a fan of simplicity and user-friendliness or require advanced features and robust integrations, these project management tools are sure to help your team collaborate better, meet deadlines, and successfully complete projects.