While mobile phones come with extraordinary capabilities, they're also a double-edged sword. They can foster ill behaviors and also expose our close ones to bigger risks. You may want to keep close tabs on your kids out of your parental instincts, and one of the best ways to do so may be via digital surveillance.
Partners may seek to monitor their spouses' activities to foil any secret relationships that may drive a wedge between them. Tracking someone's phone activities only takes the use of operative, noob-friendly monitoring software. One of such tools is a keylogger, highly advanced tracking software that accurately lays bare every single move that someone makes on their devices.
Remote keyloggers for Android and other operating systems expose account credentials of the target phone comprising those of social media platforms, as well as the user's browsing history, and a host of other digital information.
However, to find the best keylogger, you need to, first and foremost, find answers to questions like 'how do keyloggers work?' 'How can you install a keylogger?' or 'do I need to physical access to the target phone to use a keylogger?'
How does a Keylogger Work?
A keylogger is a tool that archives every single keystroke on the target phone without the phone user's knowledge. They come either in the form of software or hardware, each with different kinds of operation. They capture just about any key that's tapped on the phone, recording details of chats on any messaging platform (SMS, social media, online forums, etc.), dialed phone numbers, downloaded or uploaded files, etc.
A free hidden keylogger for Android is made to function incognito in the background of the target app, recording keystrokes without showing up on the app menu or using noteworthy phone resources like battery life and internal storage. The best keylogger for Android also comes with a comprehensive digital surveillance toolbox that contains features for tracking location, recording voice calls, blocking certain web pages and apps, and a lot more.
Note, however, that some hidden keyloggers may have dangerous downsides. If they don't have high-security values, they may end up revealing sensitive personal details on the target phone, such as credit card credentials, social media account credentials, etc. to threat actors and cybercriminals.
How to Choose the Best Keylogger?
Thanks to speedy technological advancements in recent years, keylogger technology has become more stable, efficient, and dependable than it ever has been. However, unfortunately, the internet is still flooded with low-grade and even malicious keyloggers, so the responsibility of finding a solid keylogger rests on you. The following is a summary of factors you should look out for when shopping for a keylogger: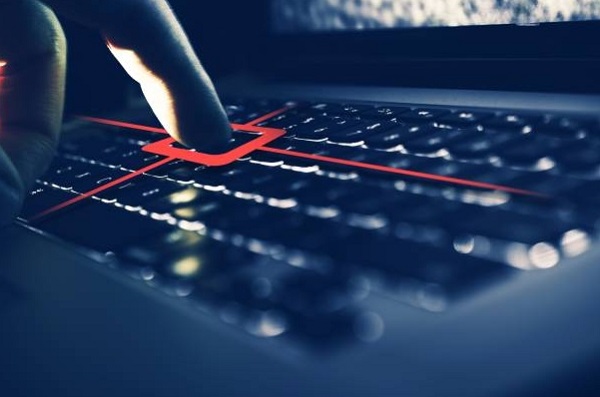 Functionality
Most top-draw keyloggers for Android come with a remarkable stack of surveillance features that leave no stone unturned. For example, mSpy also comes with a geofencing feature that warns you whenever your target strays across a certain perimeter, functions for spying on just about any social media platform from Facebook to WhatsApp, Snapchat, Viber, Line, etc, as well as a remote app blocking feature.
That fundamentally gives you unlimited access to the target's digital activities. What's more, mSpy also comes with a parental control feature that aids you to prevent your kids from accessing certain apps and web content on their devices.
Installation
Top-draw keyloggers can offer you highly sophisticated digital surveillance features, but they're generally easy to install and use. Some apps such as mSpy allow for quick remote installation, removing the need to gain physical access to the target phone. However, the remote installation kinds are fewer and far between on the list of keyloggers.
Usage and Maintenance
You can use and maintain most top-grade keyloggers without any primary technical skills. They come with an instinctive user interface that lays out the records of keystrokes in a way that makes it easy to connect the dots. Apps like mSpy present their spate of features on a user interface that's fairly simple to circumnavigate.
Read More: 6 Cybersecurity Tips for Businesses
Secrecy of Operations
Perhaps the most vital attribute of good keyloggers is the secrecy of their operations. Without that, you can depend on the app to execute stealth surveillance. They work inconspicuously in the background of the target phone without showing any visible icons or expressively drawing down on the phone's battery or processing power.
Conclusion
In conclusion, choosing a good Android keylogger doesn't have to be hard. You just need to spend some time looking for the best one, that's all.