Freak accidents can occur anywhere. Unfortunately, these incidents could result in serious injuries and financial hardships precipitated by medical bills and lost work time.
Further complicating such situations is that they might be caused by another party's irresponsibility. Fortunately, Australian law enables those believed to be injured under such circumstances to seek compensation from said parties through actions known as civil suits.
However, civil suits are part of an established legal process, and winning favorable outcomes often hinges on the plaintiff's capacity to execute several important actions and their legal representation to demonstrate certain key issues.
The personal injury attorneys employed at Foyle Legal, a Perth compo law firm, invite residents of this city and neighboring regions, to continue reading on for a brief overview of the personal injury claims process and 10 steps one can take to increase their chances of garnering positive results.
Overview of Personal Injury Claims Process
To win, or at least obtain a relatively favorable outcome in a personal injury case, the claimant must clearly demonstrate the following principles to a ruling entity like a judge or jury:
The Accused Held a Duty of Care
Duty of care is a legal concept stating that one individual has the responsibility to behave responsibly and accordingly in situations where their fellow man could be hurt should such measures not be imposed.
For example, a motorist has the duty to obey traffic laws. However, the duty of care also applies to other circumstances, One case in point is a home or building owner. Said subjects have the responsibility to keep the environment safe for guests or warn them should any potentially hazardous situation exist.
Duty of Care was Violated
Should one holding a duty of care abrogate their oath, they could be held civilly accountable for the injuries a party sustains as a result.
Negligent Actions Led to Injuries
If the negligent party's irresponsibility led to the plaintiff's sustained injuries, a successful case may be in the works.
Compensation is Related to Injuries Sustained in Accident
Accident victims must demonstrate the compensation sought is strictly related to the injuries sustained during the incident in question and no other existing problem.
Ten Tips on Improving Personal Injury Suit Outcomes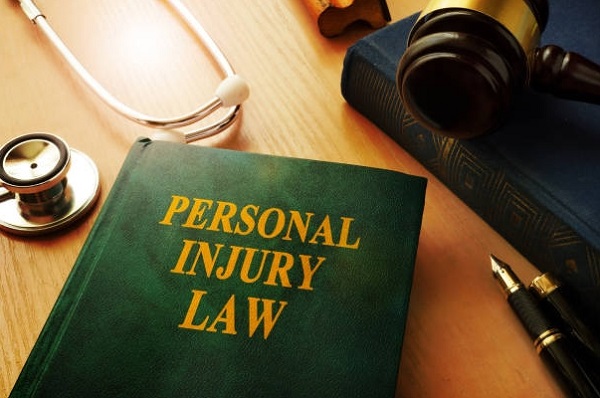 Contact a Personal Injury Attorney
Those involved in any type of incident should consult with a personal injury lawyer as soon as circumstances permit. Moreover, said legal professionals should possess extensive experience handling the case in question. Ergo, one involved in a car accident should seek the services of a professional well-versed in trying such cases.
It is important to realize that not all lawsuits have merit. Individuals are not entitled to compensation merely because they sustained injuries in a particular incident. Reputable attorneys will review the case's facts and determine if the prospective claimant possesses a legitimate argument.
Seek Medical Attention
A prompt health assessment is vital for certain notable reasons. First, appreciable injuries might not appear in the accident's immediate aftermath. Furthermore, and as previously stated, earning compensation hinges on the plaintiff's ability to connect their injuries to the accident and no other cause.
Gather Evidence
If possible, potential plaintiffs should collect whatever evidence they can obtain such as photos of the accident scene, police reports, accident reports, and medical records.
Witnesses
The plaintiff should seek out unbiased witnesses who can offer clear and honest accounts of the events. Those corroborating the victim's version are particularly valuable.
Consider Future Damages
When calculating damages, victims should take into account future expenses like lost work time and medical bills.
Do Not be Quick to Settle
Insurance companies or accused parties may be quick to offer a settlement. However, said monetary amounts are typically far less than what the plaintiff seeks or needs.
Contact Insurance Provider
Following incidents like car accidents, individuals are encouraged to contact their insurance provider. Said entities might be able to offer certain immediate forms of relief like loaner vehicles.
Initiate Civil Action Quickly
Australian law places limitations on the time accident victims have to file claims. Typically, said action must take place within three to six years after the event in question.
Avoid Discussing the Accident in Public
Victims are firmly urged to refrain from discussing any aspect of the incident with anyone other than their lawyer. Said advice is multiplied manifold when considering using social media forums.
Read More: Reasons to Appoint Personal Injury Lawyers
Make a Positive Impression
Plaintiffs should strive to make a positive impression on determining authorities such as judges or juries. Appearing unkempt, acting unprofessionally, being late for court appearances, or any other perceivable malevolent act could hurt their chances of winning.