So you've decided factoring could be a smart financial move for your freight company. Great choice – when used correctly, factoring can be a crucial process for your company. But not all factoring companies are created equal. How do you choose a partner you can count on for the long haul? HMD Financial, an experienced factoring company, helped us answer this question.
There are several key factors to weigh carefully as you evaluate options. Funding speed, industry expertise, customer service, technology capabilities, and contract terms are all critical to get right. The wrong choice could end up costing you time, money, and major headaches down the road.
Speed of Funding: Select a Factoring Company That Delivers Fast Financing
When you're ready to take your freight business to the next level, partnering with a factoring company is key. But not just any factoring company will do. You need one that can provide funding fast so you have cash on hand when you need it most.
Look for a factoring company that can approve your application and provide initial funding within 24-48 hours. The faster they can turn invoices into cash, the sooner you'll have funds to pay carriers, cover fuel costs, and handle other immediate expenses. Speed is very important in this business, so look for factoring companies that offer a fast approval process and funding.
You'll also want a factoring company with experience in the freight and transportation industry. They should understand seasonal fluctuations, challenges with collecting from slow-paying shippers, and other issues unique to trucking and freight companies. Industry-specific experience means they can anticipate your needs and spot potential problems before they arise.
Opt for a factoring company that allows you to sell invoices on a recurring or spot basis. Some days or weeks you may need more cash than others. Look for the flexibility to factor in all your invoices or just a portion as needed. The right factoring partner for your freight business will provide a combination of fast funding, industry expertise, and adaptable invoice-selling options. With these factors in place, you'll be primed for success.
Industry Expertise: Prioritize Specialized Knowledge in Freight and Logistics
When choosing a factoring company, look for one with expertise in freight and logistics. They understand your business and challenges, enabling fast and flexible funding.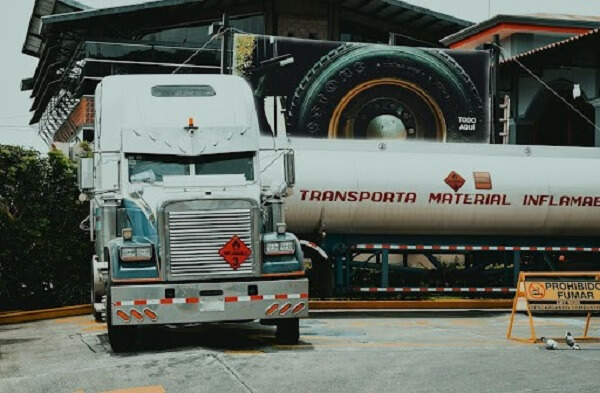 Industry Experience Translates to Tailored Solutions
A veteran factor knows the seasonal ups and downs, payment terms, and client demands common to freight businesses. They can craft funding packages suiting your exact needs. Forget cookie-cutter products – you want a partner shaping solutions around your company's realities.
Ask about their experience with freight factoring.
See if they offer freight-specific programs. The right factor will provide funding and collection services tailored to logistics.
Check their client portfolio. Look for a mix of trucking companies, brokers, carriers, and shippers. That level of involvement shows true specialization.
They Anticipate Issues, Helping you Avoid Pitfalls
A specialist factor has seen it all before. They'll spot potential problems you miss and guide you to the best options. You gain from their hard-won insights, avoiding struggles faced by their other clients.
Discuss the challenges you're facing. See if they suggest solutions you haven't considered.
Ask how they reduce risks for freight businesses. Their answers should inspire confidence in their ability to steer you clear of trouble.
Find out how else they support clients.
The right factor becomes a trusted partner invested in your company's well-being. Make industry experience a priority and you'll thrive with their support. Growth and stability can be yours when you choose a factor who knows freight inside and out.
Flexible Programs: Look for Custom Solutions Aligned With Your Business Goals
When evaluating factoring companies, look for those offering flexible programs tailored to your business's needs. The right partner will provide solutions that align with your goals and support sustainable growth.
Customized Advance Rates and Reserves
Every freight business has a different balance sheet and cash flow. Look for a factoring company that will work with you to determine advance and reserve rates that match your operations.
No Hidden Fees
Read contracts carefully to avoid unexpected fees like application charges, funding, or ACH fees which can take a bite out of your profits. Reputable factoring companies are upfront about rates and fees. Look for a partner focused on your success through transparent practices and reasonable, straightforward pricing models.
The ideal factoring company for your freight business will take the time to understand how your company operates and provide solutions tailored to your needs. Flexible programs, fair advance and reserve rates, and transparent fees are all signs of a partner committed to your growth and success over the long haul.
Conclusion
You need a fast and flexible factoring company solution to keep your business growing at full speed. But you also need a partner with experience in your niche, who understands how the daily ups and downs of the trucking world can affect your cash flow. Do your homework, ask the right questions, and take the time to find the perfect partner. The effort will pay off with a factoring relationship that will contribute to your long-term growth. Your trucking business depends on it, so choose wisely!