The holiday break is approaching, and you're looking for fun things to do with your preschooler.
You want a way to keep them entertained and away from the TV, but you're drawing a blank. Don't stress! We've got ideas for creative holiday activities for preschoolers.
We're going to show you several family-friendly options for Christmas, Halloween, and everything in between.
Let's get down to business.
1. Create Handmade Ornaments
To start, gather craft materials such as paper, glue, glitter, and ribbons. Let the kids cut, glue, and decorate their ornaments with their own unique style. They can make traditional ornaments such as snowflakes or Christmas trees.
Let their imaginations run wild and create their own unique designs. This activity is not only a way to get into the holiday spirit but also to make cherished memories and keepsakes for years to come.
2. Have a Holiday Sing-Along with a Dance Party
These fun and interactive preschool activities allow children to explore their creativity. It can enhance their musical abilities and burn off some energy. With a variety of upbeat and festive songs, children can sing, dance, and express themselves through movement.
From popular holiday tunes to traditional carols, this party will be filled with laughter and festive spirit. It is an excellent opportunity for preschoolers to bond with their peers, learn new songs, and have a blast while celebrating the holidays.
3. Bake and Decorate Holiday-Themed Treats
From making sugar cookie snowmen to decorating gingerbread houses, there are endless possibilities for holiday-themed treats that can be enjoyed by both children and adults. The process of measuring and mixing ingredients helps children learn basic math concepts.
Moreover, decorating the finished treats with colorful icing, sprinkles, and other festive toppings adds an extra level of excitement. It makes for the perfect holiday treat to share with friends and family.
4. Make a Festive Holiday Card
As they create their own unique cards, they can develop their fine motor skills by cutting, gluing, and drawing. It allows them to express their creativity and imagination by choosing their own design and adding personal touches.
This activity can help them learn about different holidays and cultures as they can create cards for various celebrations such as Christmas, Hanukkah, Kwanzaa, or Diwali. It is a meaningful and thoughtful way for them to spread holiday cheer to their loved ones and friends while learning important skills.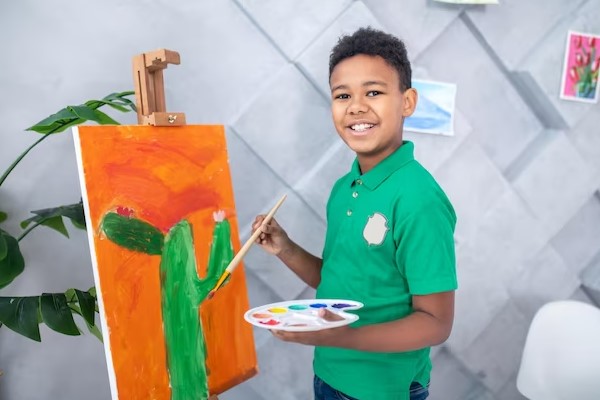 5. Build a Winter Wonderland
This hands-on and interactive activity will allow children to use their creativity and fine motor skills while constructing their own magical winter scene. Using materials such as cotton balls, paper snowflakes, and miniature figurines, children can create a snowy landscape complete with a forest, igloo, and even a miniature ice skating rink.
This activity can be tied in with a winter wonderland magic show, where children can use their winter wonderland as the setting for their own show, adding an extra touch of enchantment to the Christmas activities.
Explore the Best Holiday Activities for Preschoolers
There are countless fun and creative holiday activities for preschoolers that can help them develop their imagination, fine motor skills, and social skills. From making homemade gifts to exploring new holiday traditions, there are endless opportunities to make the holiday season special for your little ones.
So grab some supplies and start creating unforgettable memories today! Don't forget to document your child's creations!